Community Driven Since 1926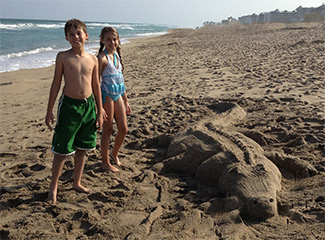 Community
Seacoast National Bank lives, works and invests in our communities. As neighbors, we've always relied on each other for a helping hand -- and we promise to continue investing in you and your community.
We have been involved with hundreds of organizations and non-profits because helping them thrive through donations and active volunteers makes our communities stronger.
We also offer numerous complimentary educational opportunities to our clients to help them make better personal decisions in their financial lives.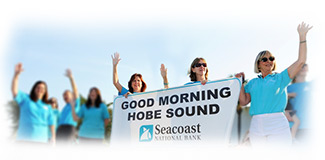 Who me?
Yes You!
You may have seen our associates waving and smiling at you in front of one of our branches. These "waves" are our way of saying hello and helping you start the day with a smile.
Prefer cash to a smile? Put a Seacoast window cling on your car or boat and you could be "spotted" by one of our associates. The associate will give you a slip that you take in to any branch for $50 cash. No hidden catch, just cash. You don't even have to be a customer.