Many streets and byways in Martin County are named for early settlers and local citizens. Hudson Court was named for Dennis S. Hudson, Sr.
The entrance to the street is south of the intersection of U.S. 1 and Colorado Avenue in Stuart and adjacent to the Seacoast Bank.
(RV) Johnson Avenue and (Henry) Kindred Street, in that same vicinity, also were named for Stuart businessmen in the 1970s.
First National Bank, had purchased property at that Stuart intersection in the late 1950s.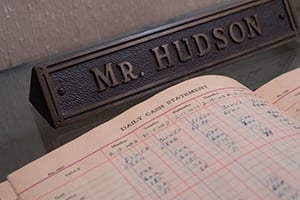 His son, Dale, signed a contract for the construction of a new bank building October 3, 1960.
Requiring visibility with U.S. 1 frontage, a trade was negotiated with land also owned by the bank along a section of Frazier Creek for the needed parcel occupied then by Bruce & Harry's Restaurant.
The eatery would be torn down, but the adjacent corner lot, which included a gasoline station, wasn't bought by First National until about 1966. The bank would then own a sizable section of land, to be planted with beautiful shrubbery and attractive flower beds.
A large space age pylon for First National signage, built near the highway in 1963, has since been removed.
It's interesting to note that Dale Hudson was permitted to operate the equipment, probably a front end loader, to push down the walls of the old service station, which relocated on the corner directly across Colorado as Shell Oil. That particular parcel had previously been occupied by the Dairy Queen and Snack Basket, which moved almost directly across the highway.
In November 1983, a problem arose with the U.S. 1 entrance to the bank.
The southbound highway's left turn lane into Hudson Court was eliminated, but officials at the bank had not been notified. Efforts by the bank and Charlie Foster, the mayor of Stuart, to convince authorities with the Florida Department of Transportation to keep the turn lane open were unsuccessful. As 2017, there still is no southbound highway entrance onto Hudson Court.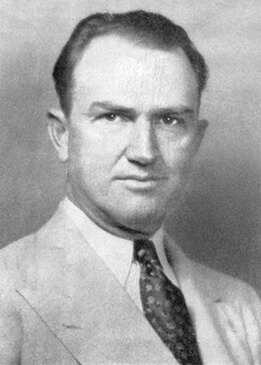 Research from newspapers, including The Stuart News, The St. Lucie Tribune and Palm Beach Post; personal interviews with Dale M. Hudson and Dennis S. Hudson Jr.; and the Luckhardt Collection of records and photos.