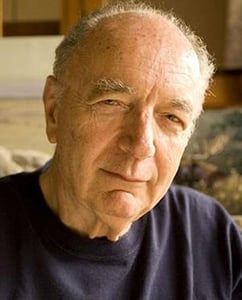 The Hudsons met Guy Coheleach in 1973 when he exhibited and sold his wildlife art prints in the lobby of First National Bank & Trust on US 1. The Hudson family established what is known today as Seacoast Bank which is celebrating its 90th anniversary. CONTRIBUTED PHOTO FROM GUY COHELEACH
With Citizens Bank of Stuart being the only bank in the county for decades, the Hudson family knew practically everyone, some being quite prominent or even famous, such as actor Jon Hall and wife, Frances Langford who lived in Jensen.
Another 'celebrity' was Zack Mosley who wrote the popular "Smilin' Jack" comic strip. He was a good friend of the Hudson family having moved to Stuart after World War II, and would eventually be a bank shareholder. Dennis S. Hudson, Sr., sons, Cork and Dale, and grandson Denny were each given 2 signed original strips by Zack, a treasured gift.
The Hudson family met Guy Coheleach in 1973, the artist having been asked to exhibit wildlife art prints to sell in the lobby of First National Bank & Trust on US 1. Coheleach is a "celebrity" in the art world, known across the globe for beautiful, realistic and detailed works of animal wildlife.
Although Coheleach lived on Long Island, New York, he often visited Florida for various art exhibits, including displaying works in the bank's lobby. Some of the profits from those sales were donated to the Martin County Chapter of the Audubon Society.
As a generous wildlife conservationist, Coheleach has donated millions of dollars through the years to preserve nature's beauty. In more recent times, Coheleach art exhibitions could be seen at the Court House Cultural Center in Stuart, many sponsored by Dale and Mary Hudson and First National Bank & Trust or Seacoast Bank.
In 1996, the Coheleachs and Dale & Mary Hudson traveled to Africa for a nine-day photo and video safari campout.
During the trip, a birthing herd of elephants charged the terrified visitors' vehicle. Mary "captured the scene" with a camera and Guy later created a painting of the memorable event which is on display in the Hudson home.
By the mid-1980s, the Coheleachs acquired a condominium in Martin County for their winter season residency, eventually living permanently at Mariner Sands in a home with an art studio. Visit the Coheleach website and browse e-Bay where older artworks are often sold or auctioned.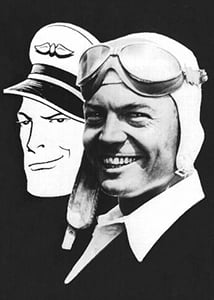 Research from newspapers, including The Stuart News, The St. Lucie Tribune and Palm Beach Post; personal interviews with Dale M. Hudson and Dennis S. Hudson Jr.; and the Luckhardt Collection of records and photos.
One of the Hudson family's celebrity friends was Zack Mosley who wrote the popular "Smilin' Jack" comic strip. He moved to Stuart in the 1940s and would eventually become a bank shareholder. The Hudson family established what is known today as Seacoast Bank. CONTRIBUTED PHOTO FROM STUART HERITAGE MUSEUM