When you run a business, your bank serves as one of your most valuable partners. In fact, at Seacoast we like to say, "Sometimes your best business partner isn't even on the payroll". To ensure that you get the most out of your small business banking solution, pay careful attention to these dos and don'ts.
Do Evaluate Banks Based on Customer Service
When you need assistance with your small business banking needs, you don't want to have to jump through hoops to speak to a live human being. When looking for a bank, visit the branch in person, and reach out to the digital or 'out of branch' customer service channels available to you like Seacoast's local phone representatives and our online chat. Note the speed with which you are offered assistance and the friendliness of the staff.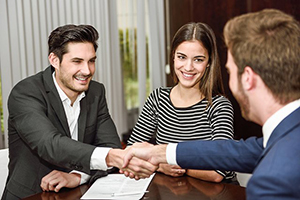 Often, community banks prove far superior to larger banks in this regard. Institutions like Seacoast Bank focus on individualized customer service, which means you receive prompt attention to your needs and a sense of belonging when you walk through the branch's doors or speak to a team member on the phone or online.
Get the latest updates, offers and helpful financial tips.
Don't Mix Your Personal and Business Accounts
It's never a good idea to mix your business money with your personal money. It's often difficult to tell which transactions on your bank statement relate to personal expenses and income and which transactions deal with your business venture. Plus, you might miss out on tax deductions and other benefits.
You can bank with the same institution if you want, but make sure you open a separate small business bank account. Don't transfer money between the two unless you have an excellent reason and you keep a paper trail.
Do Research Multiple Banks
Take the time to visit several banks before you make up your mind. Evaluate each based on the fees associated with the accounts, the commercial loan options, and the level of professionalism. You'll quickly discover that you prefer certain banks over others based on what features and qualities matter most to you.
Consider taking your spouse, business partner, or other trusted confidant with you as you search for the perfect bank. A second set of eyes and ears can prove extremely beneficial.
Don't Automatically Choose a Big Bank
Big banks lure small business owners because of their accessibility. However, large banks often charge higher fees and lack the community feel you enjoy at a local bank. When searching for a small business banking solution, visit a mix of big and small banks so you can experience the difference for yourself.
Do Find Out if the Bank Offers Online Banking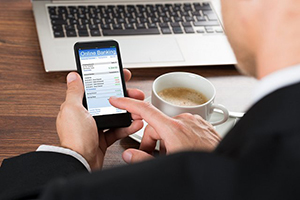 Modern online banking solutions help small business owners keep track of their transactions more carefully and avoid numerous trips to the local bank branch. Find out if your bank offers online or mobile banking options before you open an account.
Don't Apply for Commercial Loans Until You Investigate the Details
If you need a commercial loan, talk with your banker to discuss the terms on potential loan products. Ask about interest rates, prepayment penalties, balloon payments, collateral requirements, and anything else that will make a difference in your business's finances.
Choosing a reliable, supportive partner for your small business banking needs will set up your business for success.