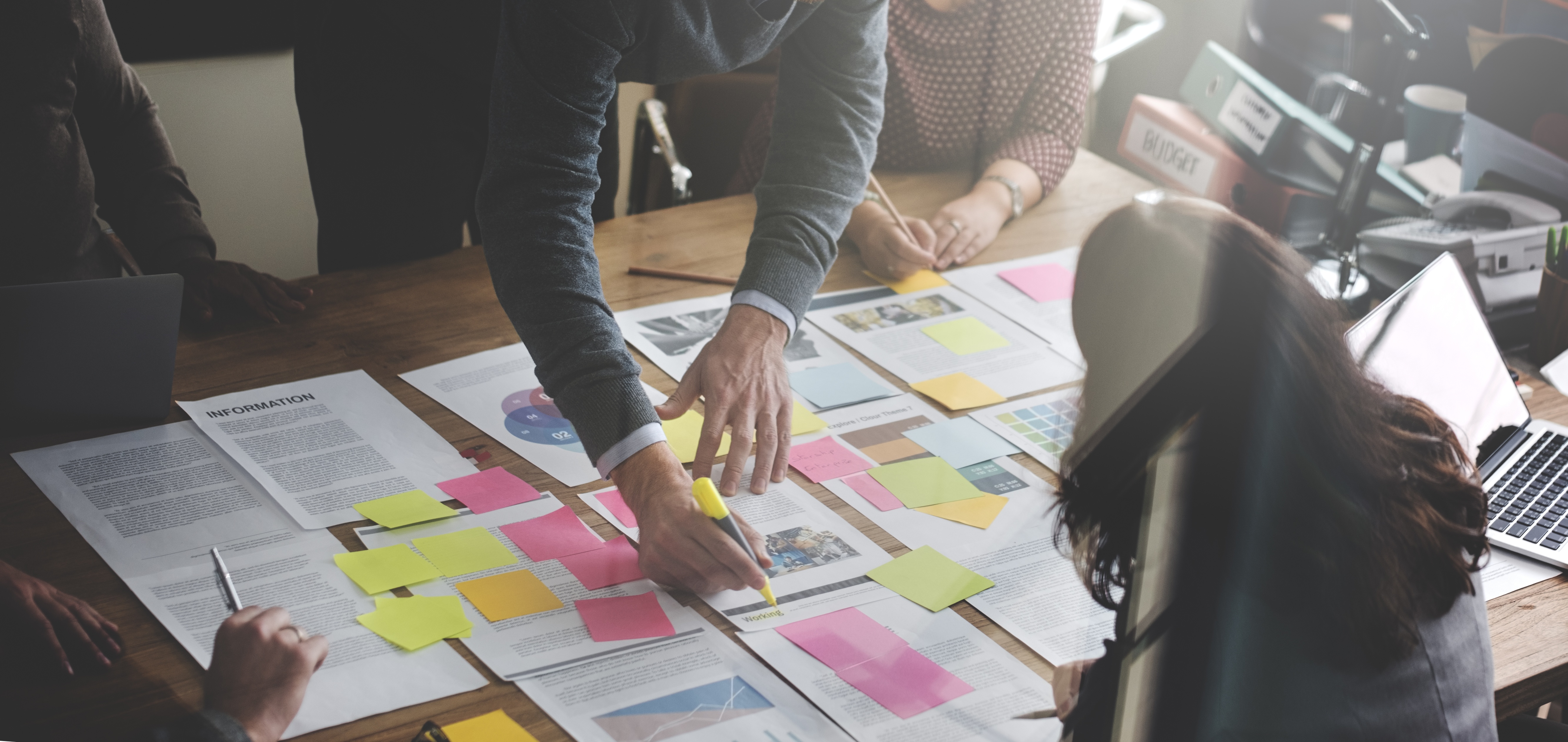 If you think a business plan is just for launching a new company, you're missing a huge opportunity to grow your business, find money or maximize the selling price of your company. Whether you've got an idea for a business, are ready to launch, have been operating for years, need working capital or want to set your company up for a sale, you need a business plan.
Here are the seven reasons every new or seasoned entrepreneur should have a written business plan:
1. Researching a business idea
Before you invest a dime into a new business idea, you can project to a higher degree of certainty whether or not it will work if you create a thorough business plan. Your plan will focus heavily on market research, including determining who your target customer is, who your competition is and what trends might be coming in your industry. Your plan will include information on what it will cost to make and sell your product, the costs to run your company and the price you'll need to charge to make a profit. You'll also look at where you'll need to sell and how you'll have to promote your product or service. You'll then take this information and do product testing with potential customers to see the likelihood they'll buy what you're selling for the price you're charging at the locations where you'll sell.
A comprehensive business plan to test an idea gives you much more information than simply asking friends and family what they think of your idea and if they'd buy it. Even if people love your idea, you'll need to know how much money you'll need to launch the company, how much money you'll need to operate it until it starts making a profit, and when you'll be able to pay back your initial startup loan.
2. Launching a business
If you're committed to launching your business, you'll write a business plan with all of the same components as if you were just researching your idea. A business plan for a launch will focus more on crunching numbers, including pinpointing your actual costs for insurance, phones, rent, marketing, employees, production, taxes and other expenses. Your plan will include more specific ideas for advertising, public relations, promotions and social media campaigns. You'll identify potential vendors and suppliers and get bids from them, moving from a ballpark number estimate of your expenses to more exact figures. You'll even talk to realtors or landlords to get accurate office space or distribution facility numbers. With this type of plan, you should be ready to launch your company if someone offered you the upfront capital.
3. Attracting investors or partners
If you need an investor or partner, they'll want to see your numbers. Yes, they will want to know about your product, the competition, your distribution strategy and key employees, but only because they are interested in making a profit with you. Putting together a business plan to show investors and partners requires that you provide detailed information on your need for working capital, explain what you'll do with the money and how it will affect growth. This type of business plan projects sales, revenues and profits, provides an expected break-even timeframe, shows when the investment will be paid back, details when the investor or partner will start receiving profits, and will show how much profit the investor or partner can expect long-term. This type of plan also explains how the partnership will work, who can terminate the agreement and include the legal terms.
4. Obtaining capital
If you need money to operate or expand your business but you don't want to give part of the company or your profits away to an investor or partner, you'll need to find other sources of capital. This could include a bank loan, line of credit, loan from a family member or an asset-based loan. Depending on the lender, they might want to see that you are operating your business from a plan and that lending you money will help you grow, rather than simply survive a downturn that is a sign of trouble. This type of business plan will include real financial data from your business, such as your current balance sheet, cash flow projections, accounts receivable and payable, debt and recent tax returns.
5. Operating/growing an existing business
If you've been operating for a few years, you'll want to ensure you remain stable continue to grow. A business plan can help you create short-, medium-range and long-term plans. This type of business plan can serve as a SWOT analysis (Strengths, Weaknesses, Opportunities and Threats) and help you plan for opening a second location, diversify into a new product or service area or expand your capacity. This type of plan is more strategic and focuses on your operations and marketplace potential.
6. Setting up a business for sale
If you want to sell your business for maximum value, you'll need to offer a buyer more than your assets (usually worth cents on the dollar) and your customer list. You'll need to build the company that a new owner can continue to operate, and run better than if they started their own business from scratch. You'll need to create assets that go beyond your product or service. For example, your marketing should include what is known as an inbound marketing strategy that keeps customers and potential customers coming back to your website, increasing traffic, leads, conversions and sales. If you have a customer loyalty or discount program, that's an asset buyers will want. A website that is rich in content is an asset. You'll need to start thinking about creating these assets years before you're ready to sell, and a business plan for setting up your company for sale is a must if you wish to maximize your sale price.
7. Selling a business
If you're ready to sell your business, you'll need to convince a buyer that you're profitable and have growth potential. This type of business plan will emphasize historical income, expense and profit numbers. It will provide realistic future projections based on recent trends and new products or distribution channels. In this type of business plan, you'll also focus on operations, letting a buyer know he or she will have a plan for continuing to run the company.