When deciding on a home for your business, one of the biggest questions is whether to lease or buy. Ultimately, the answer comes down to each individual situation. There are pros and cons to both options, so it is important to look at the following factors when considering whether it is right for your business to lease or buy a property.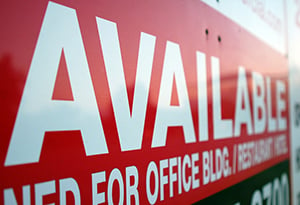 Your Timeframe
Possibly the biggest factor in determining whether to purchase or lease a commercial space is the amount of time you expect to spend in the same location. Keep in mind that when you lease a space, you typically pay a higher cost in order to walk away at the end of the deal easily. But, if you're going to be in the same spot for awhile, it is estimated that the costs of buying are more favorable after a period of about seven years. That being said, it's always important to keep in mind that if any surprises come up with a building that you own, it will be on you to take care of fixing them.
Your Upfront Capital
Obviously purchasing a building will require far more money upfront. You'll need to cover costs of everything from a mortgage down payment to real estate attorney fees. For newer businesses, it is rare to have this much money available to tie up in purchase costs, so ultimately, you'll need to weigh the investment potential of your building against the investment potential of putting that money into your business.
With a lease, you'll be responsible for a security deposit, and possibly even a broker's fee, depending on how you found the property. These amounts, while variable, will be far lower than those required when making a purchase.
Your Space Needs
The thing with leasing a business property is that if you need to expand quickly, your landlord may be able to accommodate you. On the other hand, if you outgrow a building that you own, you'll have to sell it and purchase a new one for the upgrade. However, when you own a building, you will be able to remodel as much as you want.
Get the latest updates, offers and helpful financial tips.
Your space needs will, therefore, factor into your timeline considerations. If you anticipate the need for more space within the next few years, consider leasing -- and saving up some money -- to purchase a building later on.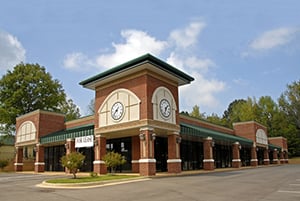 Ongoing Concerns
A benefit of leasing a property is that your landlord will negotiate factors like ongoing maintenance. If you don't want to be on the hook for calling plumbers, or you'd prefer not to have to deal with securing the building should a storm come, pay the additional amount of rent to have peace of mind. On the other hand, buying a building means you are free to customize, personalize, and choose from any services that you want.
You'll also want to consider the location carefully when buying -- with a lease, should the neighborhood not pan out, you can move, but with a purchase, you'll have to relocate and may have trouble selling the property for the amount you paid.
No matter what choice you make in finding a location for your business, the right resources are out there to make every dream a reality. Contact us to learn more about our commercial real estate loan offers, and get your business settled in a new home today.