The COVID-19 crisis has forced the world to change how it conducts business. Two years into the pandemic, we continue to see unprecedented disruption in supply chains while businesses navigate the financial and operational challenges to address the needs of their employees, customers, and suppliers.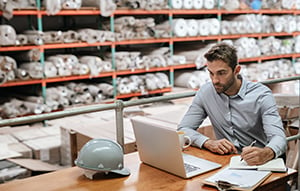 The COVID-19 boom in the US containerized consumer goods demand has generated shortages of vessel space, container boxes, chassis, warehouse space, intermodal capacity, and labor. This disruption in container freight has exacerbated containerized logistics costs, increasing shipping rates by four to five times their 2019 levels.
What's more, the increasing number of empty shelves is at a record high as manufacturers and retailers struggle to keep up with the soaring consumer demand.
How can your business respond to disruption?
With the severe operations and financial challenges driven by the current disruption, staying resilient and potentially shifting your business strategy can help your small business get a leg up on the competition. Maintaining enough cash flow is also critical to keep your business operating as efficiently as possible.
Now can be a good opportunity to review your current inventory management capabilities. Consider investing in solutions that can help meet your current needs and prepare for shifts in consumer behavior and demand generation.
Inventory management software that supports complex logistical challenges could have a huge impact on your business outcomes by contributing to:
Get the latest updates, offers and helpful financial tips.
Demand Forecasting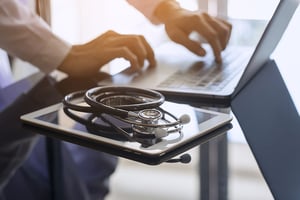 Some platforms include demand forecasting tools, a solution that integrates sales data to help you predict demand and schedule orders based on customer preferences. By keeping track of inventory rotation, software solutions can help you identify the goods in high demand, plan your order strategies around these products, ensure timely order fulfillment, and limit large inventories of low movement items.
Storage and Space Optimization
Warehouse management features help you optimize storage space and inventory flow, as well as monitor the movement of goods along your supply chain.
Human Error Mitigation
Features like barcode blind receiving and mobile scanners prevent human error and mitigate loss due to theft or negligence.
The Wrap Up
While there are many software options available, a solid financial strategy, along with the guidance of an experienced financial partner, will help you make smart decisions with confidence.
With nearly 100 years of servicing businesses - large and small - throughout Florida, Seacoast has the financial knowledge and expertise to guide and inspire, and takes your business as personally as you do. Our technology and information capabilities rival the nation's biggest banks, and our focus on the community means we never lose sight of what's most important to you.
Reach out today and experience what it's like to have a banking partner that's always got your back—ready and waiting with solutions that fit your business.