National Small Business Week is being held May 1-7, but we're continuing the celebration throughout the month of May, discussing small businesses and the crucial role they all play in the success of our thriving local communities.
Join us as we cover best practices, next steps toward success and the challenges small businesses face (as well as how to overcome them). If you're a small business owners or dream of one day following your entrepreneurial dreams, you don't want to miss this month-long series of useful content and tools for success.
7 Musts for Making Part-Time Entrepreneurship Work For You

Many experts will tell you that you can't succeed as a part-time entrepreneur, as any good startup will require a 100 percent commitment of your time and energy. But not many of us have enough savings to live for a year or more without a salary, fund the startup and still feed the family. Thus I often recommend that entrepreneurs keep their day job until the startup is producing revenue.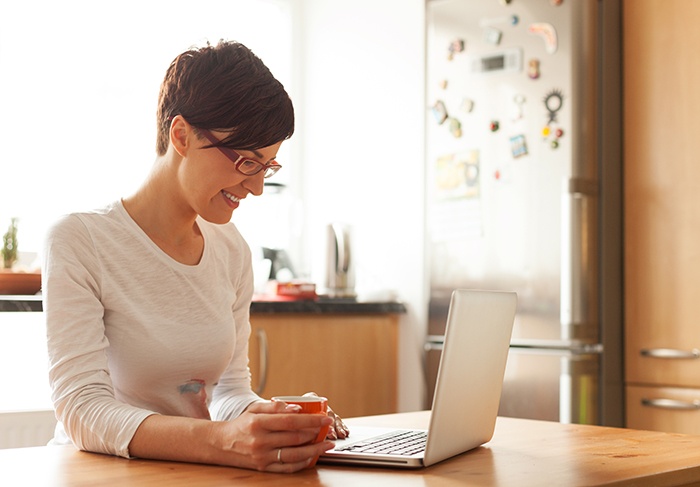 Of course, if you have investors anxious to give you money, or a rich uncle to keep you afloat, there is nothing wrong with a dedicated and full commitment to the startup, with commensurate more aggressive milestones and growth expectations. We all understand the risk of competitors quickly closing in, and market factors changing before we can roll out our solution.
For those of you who do decide to keep your day job, here are some pragmatic recommendations Martin Zwilling espouses on how to make the most progress in your startup, while simultaneously juggling your other critical family and employer roles. In fact, these suggestions have tremendous value, even if you are dedicated and committed full-time to your new startup:
1. Find a Co-Founder Who Can Keep You Balanced
Two co-founders, both working part-time, are actually better than one full-time founder. You both need the complementary skills, ability to debate alternatives and the tendency to keep each other motivated, that neither could match working alone. One still needs to be the agreed final decision-maker.
2. Schedule Fixed Times and Days for The Startup, Working With the Team
Building a startup is hard work, and requires discipline to get it done. Working part-time doesn't mean working randomly alone. Commit to a regular weekend time and a couple of specific nights per week where you meet with the team and focus only on the startup.
3. Get Better at Saying "No" to Your Friends
Learning to manage your own time is critical. Everyone around you enjoys adding things to your schedule, and reducing their to-do list. The key is learning to say no without offering a long list of excuses, or whining about how busy you are. It's never possible to satisfy everyone, so be true first to your own priorities.
4. Set Realistic Milestones and Take Them Seriously
It's easy for part-timers to make excuses that other priorities caused you to miss milestones, but predictable results and metrics in this mode are even more critical than for full-time members. Use the 80/20 rule to maximize productivity -- get 80 percent outcome from 20 percent of focused efforts.
5. Select a Business Idea That Has a Longer Runway
Some startup ideas are dependent on a rapidly emerging fad, or have many competitors fighting for a limited market. You can't move fast enough on a part-time basis to win in these areas. On the other hand, if you have a new technology, with a patent applied for, you may have more time to get it right.
6. Prepare Yourself for a Longer Yourney to Success
Seth Godin is famous for saying that the average time for overnight success in a startup is six years, even working full-time. Like any startup solution, the first version will likely be wrong, and require one or more pivots. Learn to look for small indications of success to keep you motivated.
7. Make Learning Your Full-Time Vocation
No matter how many full-time, part-time and family commitments you have, you always need to carve out time for learning new things. Learning is not stealing from any employer, and it prepares you for all your futures. Don't wait for anyone to pay your way to class, or give you time off for training. It won't happen.
The advantage of quitting your day job early is that it removes all excuses, and all qualms from you and others, that the new startup is only a hobby. There is nothing that drives an entrepreneur like being hungry, dependent on the outcome, and seeing mounting debt. Without self-discipline, many aspiring entrepreneurs find that a single focus is the only way anything ever gets done.
There is certainly additional risk associated with working a paying job during the day, and working on your startup nights and weekends. First is the risk to your health and family life. If you lose these, all the business opportunity in the world doesn't matter.
Then there is the risk of antagonizing your current employer by missing deadlines, reduced productivity, or even getting embroiled in a legal conflict of interest or for intellectual property ownership rights. It's best to be up-front with your employer, with an honest commitment that your startup work will not impact company commitments or results.
Potential conflict of interest issues with a current employer should be explored openly, with the resulting agreement documented, to preclude the possibility that you might lose everything later as your startup succeeds. On the positive side, your employer may like what you have in mind, and become your first investor and biggest supporter.
If your conclusion after all these pros and cons is that the risk is too high for you, you probably need to keep your day job for the long term, and give your startup idea to someone else. There certainly isn't anything wrong with a regular well-paid job and career, with healthcare benefits and a competitive retirement plan. But the entrepreneur lifestyle is still more fun, even part-time.
If you're interested in learning more about any aspects of small business ownership and success, there's no better place to find expertise and guidance than from a seasoned small business owner, banker and professional -Don't miss your opportunity to ask Seacoast's Executive Vice President, Small Business Banking Leader, Julie Kleffel any question you'd like about small business in the form below. Also, learn more about our small business banking solutions.
AND mark your calendars for May 31st at 12pm EST, as Julie hosts a #SeacoastSmallBiz Twitter Chat with Seacoast Bank(@SeacoastBankCom) to provide insight on her own experiences as a successful small business owner, mentor and lender, and dive deeper into how to launch, nurture and grow successful small businesses in the state of Florida.
ASK A SMALL BUSINESS EXPERT A QUESTION:
About Julie Kleffel
Julie Kleffel is Seacoast Bank's EVP, Small Business Banking Leader. She joined the Seacoast leadership team as a result of a merger between her former institution BankFIRST and Seacoast Bank. She is responsible for developing, implementing and overseeing the bank's small business banking strategies and initatives statewide. Prior to the merger, Julie was BankFIRST's Executive Vice President and Commercial Sales Leader. She has over 19 years of overall banking experience, plus was a successful entrepreneur, having owned and sold four small businesses.

As a fourth generation Central Florida native Ms. Kleffel has strong ties in the community. Ms. Kleffel currently serves as the Treasurer for the Garden Theatre, Executive Board Member for the Dr. Phillips YMCA, Finance Committee for the Central Florida YMCA, and Executive Director for the National Entrepreneur Center. She is a Lifetime Director for the West Orange County Chamber of Commerce. Previously she served as the Past President for the West Orange Committee 101, Past Chairman of the Roper YMCA, Past for Oakland Park Foundation Board, and Past Advisory Board Member for Westside VoTech. She is a graduate of Leadership West Orange.

A graduate of the ABA National and Graduate Commercial Lending Schools, Ms. Kleffel has also received the prestigious "Certified Lender Business Banker" designation from the Institute of Certified Bankers. She completed her professional education by graduating with distinction from the American Bankers Association Stonier Graduate School of Banking at the Wharton School of Business at the University of Pennsylvania in 2009. Her graduate Capstone Strategic Project was published by the ABA immediately following her graduation. She has served as an Advisor and Advocate for the school since 2009.
Connect with Julie Kleffel on LinkedIn
Read the original article on Entrepreneur. Copyright 2016.