As Medicare spending continues to be an issue across the Sunshine State, Florida Medicaid expansion proponents are pointing to a number of new studies and asking why Florida rejected Medicaid expansion in the first place. With a slew of evidence backing their position on Medicaid in Florida, expansionists may have found the perfect time to make their case – especially considering some evidence points to Medicaid expansion improving Florida's already strong network of clinics providing service to low-income areas.
Medicaid Spending in Florida Is Not a New Problem
Florida has been trying to solve their Medicaid spending problems for more than a decade with the federally approved Low Income Pool (LIP) program. But the program has continually tripped up the state budget due to reductions in federal funding meant to nudge local lawmakers into expanding Medicaid in Florida.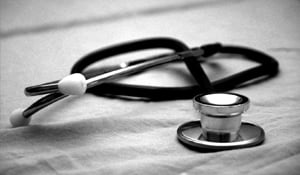 During the first 10 years of LIP, a safety net of $1 billion per year helped ensure Florida hospitals could remain financially stable while still providing low-income residents with quality health care. Once the Affordable Care Act (ACA) was passed in 2014, that money doubled to $2 billion, albeit with a caveat: This funding would soon run out. In 2015, the funding was rolled back to $1 billion and then subsequently scaled down to $600 million and, eventually, $0 – this created a big problem.
Alternatives to Florida Medicaid Expansion
The hundreds of millions in funding that the federal government had been sending to Florida for health care represented more than one-third of the state's budget – one-fifth of which was for Medicaid alone. The shorter-term solution has been the Florida Association of Free and Charitable Clinics (FAFCC), which provides free health care for uninsured people and low-income communities. In 2017, the 82 state clinics associated with this organization provided 200,000 patients with more than 400,000 medical, dental, vision, specialty care, behavioral health and pharmacy visits – free of charge.
The FAFCC is backed by the Florida Legislature and reports delivering more than $100 million in medical services with just a $10 million appropriation (this is up from the initial $4.5 million investment in 2014, a sure sign that Florida legislators believe in the efficacy of the FAFCC). But is Medicaid expansion the inevitable answer to Florida's constant government budget struggles and an underperforming state health care system?
Medicaid Expansion in Florida Has a Good Case
The numbers say yes. Even with the 10-to-1 return ration on investments in the FAFCC and the amazing life-saving work these clinics perform in low-income communities, Florida still ranks near the bottom of U.S. states in almost every major category related to health care systems:
The numbers don't get any better when you look at them at a granular level: between 2.7 million and 3 million of Florida's 21 million residents (about 16%) younger than age 65 are uninsured – that's almost 10% of all nonelderly, uninsured Americans, just from one state.
Get the latest updates, offers and helpful financial tips.
Additionally, numbers from a recent report make a compelling case for Florida Medicaid expansion based on nationwide results. The report offers a five-year forecast (starting in 2020) of the potential expansion of Medicaid in Florida and its implications:
837,514 newly enrolled Floridians in Medicaid over five years
$2.1 billion in new Federal funding in 2020
$14.3 billion in new Federal money over five years
Net state budget costs of $81 million in 2020 ($516.4 million over five years) would be "more than offset" by fiscal gains in other areas of health care
Florida Medicaid Expansion Could Mean More Than Just Financial Stability
Unlike Florida's current numbers, the numbers in the expansion forecast look even better at a granular level. For example, certain groups with higher health care costs would move from traditional Medicaid to the expansion plan. This includes pregnant women and disabled adults. The potential for savings here is clear as demographics such as these have not only higher costs for health care but also a higher federal match (90% federal match under expansion versus the current 61.5%).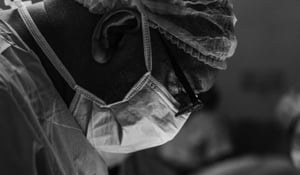 The report projects these savings alone could add up to $161.9 million in 2020 and $901.2 million over five years – more than enough to cover the net state budget costs mentioned before. And that's not an anomaly. The report lays out many other ways in which Florida Medicaid expansion would benefit both the people and the budget. This includes behavioral health services that would switch from state funding to expansion funding, saving Florida $119.3 million in 2020.
Can Expanded Medicaid in Florida Outperform Other States?
On top of that, clinics and health care centers like the ones in the FAFCC might perform even better under expansion of Florida's Medicaid. Consider the fact that health centers in expansion states are significantly more likely to experience improvements in their financial stability (69% versus 41%) and in their capability to provide affordable care (76% versus 52%) when compared to nonexpansion states. Expansion could make an already outstanding state clinic system that much better – other states have started out with far less.
Overall, the potential savings and quality improvements permeate all levels: public health, corrections, elderly care, etc. This goes beyond financial stability for Medicaid patients – it means a system that pays for itself and offers comprehensive quality health care to many underserved demographics, something that is sure to help the state attract new business as the healthier and higher quality of life creates a stronger, happier workforce.
---
Trying to work out your own financial stability? At Seacoast Bank, we're here to help. If you have questions about the financial side of your business or want to know more about solutions we offer contact your local banker today.