Buying a house in Florida for the first time can be intimidating. For many, it's the largest investment they've ever made, which makes it easy for anyone to second-guess or attempt to talk themselves out of the transaction entirely. However, if you know what to expect from each stage of the home buying process, you may find it easier or even enjoyable.
Important Factors To Consider When Buying a House in Florida
The following are some step-by-step tips for first-time homebuyers to consider:
Which type of home is best for you?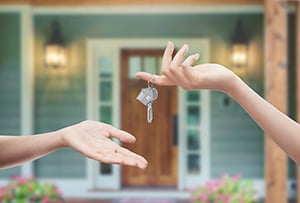 The type of home should be selected based on what you want and need. Try sketching a layout on what kind of home you'd like or envision. How many bedrooms and bathrooms do you need? Do you prefer a newly built home or one with some history? Home preferences may also include decisions such as whether or not you'd rather have a swimming pool instead of a patio. What is unnecessary to some could be a need for others. For example, you may have a family with children and the elderly to consider. Because of this, you may be looking for an additional bedroom to be used as a flex room, a third car garage or a shed for additional storage. Also, visit as many real estate websites as you can until you have an idea of the type of home you would like to consider buying.
Carefully consider the location and neighborhood.
The proximity to your workplace and quality schools for your children usually determine the area in which you wish to purchase your new home. A nearby grocery store, pharmacy, and entertainment options are also important considerations.
Conduct an online search to review the geographic location and how it fared during the past storm and extreme weather conditions. Safety is also very important. A thorough online search may uncover previous news stories or crime reports. The Neighborhood app is another good resource to use in addition to an online search.
You might find a really nice home but it's located in an unsafe neighborhood. Keep in mind that sometimes prices drop really low in order to attract new home buyers into these neighborhoods. It's not worth sacrificing security in order to save some money.
Choose the best realtor for you.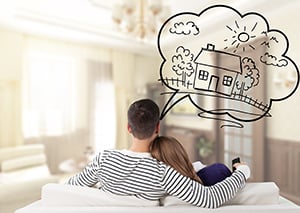 The guidance from an expert realtor can't be understated. Choose wisely and do your research. Resources like realtor.com can help you find someone in the location you're considering buying in. Your realtor should have experience and knowledge related to the location and type of home you are looking for. In Florida, all real estate agents are trained in real estate law so they can support you with all the complicated paperwork and negotiation.
Determine your budget.
Start by analyzing your daily expenses versus your household income. Do you still have enough money left for your mortgage, real estate taxes, insurance, and homeowners association fees after you take off your necessary expenses such as food?
It may seem obvious but don't buy something you can't afford. Even though you may qualify for a higher mortgage loan, you should make sure that you feel comfortable with those monthly payments over time. Sit down with your family and figure out the household budget together. This will give you a better idea of how much you can truly afford on a new home.
Home mortgages typically require a good credit and down payment. Your credit score tells the bank your borrowing history and where you fall in terms of lending risk. If you have a history of late payments, delinquent accounts, and other negative marks on your credit report, consider improving your credit score before you apply for a mortgage. Seek out the advice of a mortgage lending professional before applying for your loan. And use our Mortgage Loan Calculator to help estimate how much home you can afford.
Save for items beyond your mortgage.
As you plan ahead, keep in mind that your mortgage isn't all you need to prepare for. You will need to have the down payment available before the lending process begins. There are also closing costs, inspections, and possibly other unknown expenditures to consider as well.
Saving toward your down payment early will give you the freedom to choose the home you really love and not a home that is just within the budget.
Get the latest updates, offers and helpful financial tips.
Explore open houses.
Now it's time to see the home you've been imagining, in person. Look for open houses on homes you are interested in. Your realtor can assist you with spotting those as well. This is a great way to gather data for the home you're interested in and it will be good practice for what you should check for on future home visits. The sooner you discover issues or problems with the home, the better.
Asking questions in an open house gives you an idea if that particular home is right for you. You'll want to know the home's history and what materials were used to build it. Be sure to ask plenty of questions because a property inspection does not always uncover everything. Look for mold or any structural damages. Mold and moisture pockets in the paint can mean an underlying plumbing problem. You don't want to deal with expensive repairs after you close.
Obtain your first mortgage loan with the right lender
Finding the right mortgage lender that can offer great rates is always important but it should not be the only thing to look for. When seeking an experienced mortgage lender, also consider the following:
Does the lender have great reviews? If the lender has positive reviews based on great customer service, this may help those first-time home-buying jitters by knowing you found a lender that is experienced and patient enough to take the time and explain the process while answering any questions you may have.

Speed of communication. Finding a dependable lender that can communicate promptly and expedite the necessary materials you need, is important. The end goal is to close on time so you can start your new life in your new home. The more efficient and timely the communication is, the easier the home buying process will become.

Location of the lender. While so many transactions are done online these days, a local lender is not required. However, there is a certain satisfaction one receives by being able to walk into the lender's office with questions and having that in-person communication.
Time to make an offer.
Your realtor can help you make the best initial offer for a home and negotiate accordingly. Based on the asking price, neighborhood, and other factors, your realtor will help you present an offer that is smart, within reason, and timely so as to beat out other interested parties.
If you've received advance approval for a home mortgage, you won't want to exceed your approval limit when making an offer. It is best to afford yourself some "wiggle room" in the event your initial offer gets declined and you need to return with a counter-offer. Many home sales go through several rounds of counter-offers before the parties reach an agreement. Nailing a deal for an offer takes time so just be patient with the process.
Obtain homeowners insurance.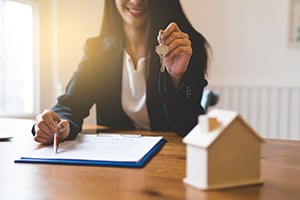 Investing money in your home also includes homeowners' insurance. For first-time home buyers, this is a requirement before you get approved on a mortgage. There are several companies from which to choose. Your mortgage lender can provide you with some referrals.
Getting good policy coverage is very important. Property damages happen and you need to be prepared for the unexpected. Homes get flooded, roofs need repair, and A/C units break down. A homeowners insurance policy is fairly affordable and will give you the peace of mind you need.
Close on your first home in Florida
After both the seller and you agree to a selling price, a closing date is set with the title company. This is the date when you sign the paperwork, transfer funds to the seller, and finalize any final documents with your lender. The only thing you need to pay attention to on the closing date is those documents. This is usually the last day before taking over your new home, so be sure to read each term and raise questions as needed.
Be prepared to pay the closing costs, which are fees for the title firm, attorneys, real estate agents, escrow, and anyone else who is owed money related to the transaction. Whether the closing costs are the responsibility of the buyer or the seller depends on the agreement you strike with the home's original owner. Getting the documents signed for your new home will be the goal of the closing date.
If you're ready to buy your first house in Florida, contact us to learn about our convenient home mortgage options.