The Growing Threat of Fraud in the Digital Age
In our increasingly digital world, the risks of financial fraud are evolving. This deceptive practice affects not just everyday people but also businesses and government agencies. Fraud can manifest in various ways: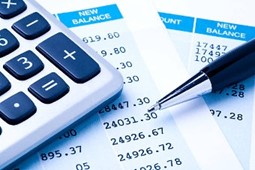 Financial Fraud. When someone steals money or assets or harms your financial standing through illegal methods.
Identity Theft. When someone illegally uses your name or information to gain something. This gain could include opening a credit card or applying for a loan through online banking.
Cyber Scams. These online scams use the internet to defraud victims. Cyber scammers may contact you via email, text, phone call or social media.
The Importance of Protecting Personal Financial Data
Identity Theft and Fraud Prevention. To protect yourself from identity theft and fraud, make sure you protect your personal financial information. This includes account numbers, credit card details and social security numbers. Criminals target this information to carry out financial transactions.
Financial Security. Your financial data is the key to your financial security. If someone illegally gains access to your accounts, they can drain your funds. Financial security ensures that you maintain control over your financial stability.
Privacy Preservation. Financial data often contains sensitive personal information beyond just account numbers. This includes your address, phone number and more. If someone exposes this data, it can lead to privacy breaches and potential risks to your personal safety.
Credit and Reputation Protection. Data breaches can damage your credit and reputation by allowing unauthorized credit applications and loans under your name. Repairing credit damage can be a lengthy process, impacting your ability to secure loans or low-interest rates.
Feeling Secure. Knowing that your financial data is secure provides peace of mind. It reduces stress and anxiety associated with potential financial losses and identity theft.
Key Features to Look for in Financial Data Protection Apps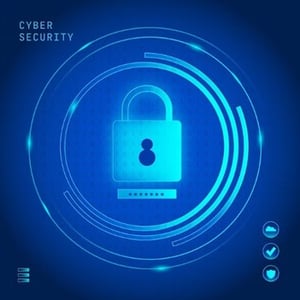 To keep your financial data safe, look for these important security measures to protect your information.
Encryption. Ensure that the platforms and websites you use employ strong encryption practices. Encryption protects data during transmission, making it harder for an unauthorized person to access or understand the information.
Two-Factor Authentication (2FA) or Multi-Factor Authentication (MFA). 2FA or MFA requires additional verification on top of your password. This can include a text code or fingerprint. This extra layer of security ensures that even if someone compromises your password, it still prevents unauthorized access.
Secure Password Practices. Platforms should encourage and enforce strong password practices. You need to use a combination of capital and lowercase letters, numbers and special characters. Also, avoid common words or easily guessable information.
Regular Software Updates. Choose services that keep their software and applications up to date. Regular updates frequently address loopholes that hackers could exploit by including security patches.
Anti-Phishing Measures. Make sure the platform has measures in place to fight phishing attacks. This might include warning you about suspicious links or emails that try to trick you into revealing your personal information.
Data Privacy and Personal Consent. Services must have clear privacy policies that outline how they collect, use and share your data. They should also require your consent for data collection and provide options for controlling your privacy settings.
Account Activity Monitoring. Account activity monitoring tools can detect unauthorized access by alerting you to unusual or large transactions.
Top Apps for Financial Data Protection in 2023
To provide further protection of your personal financial data, consider a financial data protection app like the ones below.
ID Shield
IDShield is a trusted company that protects your personal information and helps you recover from identity theft.
IDShield offers complete packages to protect your family's identity, including monitoring your Social Security number and financial accounts. Furthermore, it ensures the security of your passwords and email addresses, among a host of other noteworthy features.
IDShield also offers up to $1 million in identity theft insurance that reimburses costs associated with identity theft.
ID Watchdog
ID Watchdog offers "basic" and "advanced" monitoring plans. The "basic" level entails overseeing public records, licenses, certifications and other elements to detect potential unauthorized use of your data.
The "advanced" monitoring goes beyond that, monitoring sources like the U.S. Postal Service's National Change of Address Registry. They also watch the dark web, where they check websites, chatrooms and forums involved in stealing information.
ID Watchdog is also useful for those in medical professions. They monitor the National Provider Identifier database for misuse of personal identification numbers.
IdentityForce
IdentityForce goes beyond identity protection. This includes a VPN for online protection, antivirus and malware protection, anti-keylogging software and a strong password manager. These tools help prevent hackers and data breaches. They also offer two-factor authentication for enhanced access protection.
The mobile app protects smartphones from insecure Wi-Fi, spyware and other dangers. In the case of identity theft, IdentityForce provides a reassuring safety net. Subscribers benefit from up to $1 million in insurance coverage for losses or theft.
LifeLock Desktop and Mobile App
Norton LifeLock presents a selection of three subscription plans, each catering to distinct protection needs – Standard, Advantage and Ultimate Plus.
With LifeLock Standard, you can get coverage up to $1.05 million. LifeLock Advantage offers coverage up to $1.2 million, and LifeLock Ultimate Plus provides coverage up to $3 million. At its core, LifeLock offers an array of essential services.
This includes three main actions: monitoring your credit, tracking the dark web and sending alerts for suspicious activities. These actions specifically focus on protecting your identity and Social Security number.
The better LifeLock plans offer credit reports, credit scores, careful financial monitoring and a TransUnion credit lock for added security. These plans provide customers with a range of benefits to protect their financial information.
They include access to credit reports and scores, which can help individuals stay informed about their credit standing. Additionally, the plans offer careful monitoring of financial activity to detect any suspicious or unauthorized transactions.
Lastly, the inclusion of a TransUnion credit lock adds an extra layer of security to prevent unauthorized access to credit information.
Identity Guard
Identity Guard offers plan options that protect your identity as a whole. They provide dark web analysis, criminal oversight, USPS Address transition surveillance, property title watch, anti-phishing mobile applications and more.
Privacy Guard
Unlike many of its competitors, PrivacyGuard focuses mainly on protecting singular individuals from identity theft. Therefore, they don't offer family plans or family add-ons.
These features aim to restore your identity if someone steals it and keep you safe from identity theft. They offer web scanning, monitoring of Social Security numbers, passports, driver's licenses and financial monitoring.
IDnotify
IDnotify exists under Experian, so naturally, their emphasis centers around vigilant credit score monitoring. Some important parts of their plans are credit monitoring, web surveillance, Social Media monitoring, identity restoration and lost wallet services.
Using Experian's extensive expertise, IDnotify ensures that your credit score remains under close scrutiny, underscoring its commitment to protecting your identity.
Your Bank's Mobile App
Using your bank's mobile app is a secure way to access your accounts and perform transactions while on the go. It keeps your financial data protected. Your bank's mobile app should include features like: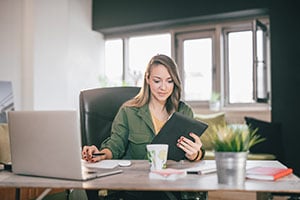 Secure Authentication. Bank apps use secure authentication methods. These methods include fingerprints or facial recognition, along with passwords. The purpose of these methods is to ensure that only authorized users can access accounts.
Encrypted Communication and Secure Transactions. Bank apps use encryption to protect data. This encryption secures the information sent between your device and the bank's servers. It makes it difficult for unauthorized parties to access and understand the data. Using the bank's app guarantees secure transactions, minimizing risks from third-party apps.
Real-Time Alerts. Bank apps can send you real-time alerts about big transactions or changes in your account balance. This helps you quickly detect and address any unusual or unauthorized actions.
Two-Factor Authentication. Banks that use two-factor authentication (2FA) need you to do an extra verification step. For example, you may have to enter a code. You must do this when you perform important actions such as transferring money or changing account settings.
Device Quick Lock and Remote Access. If someone steals your device, you can instantly log out of your account and lock your device. This will help prevent unauthorized access.
A Mobile Wallet. As the name suggests, a mobile wallet is a digital version of a debit or credit card housed on a mobile device, like a smartphone.
While bank apps are generally secure, it's important to practice other security measures as well. To keep your financial data safe, you should update your device's operating system and app.
Additionally, it is important to use strong passwords and a secure mobile wallet. In many cases, mobile wallets can be a safer option. Lastly, exercise caution when using public Wi-Fi networks.
Final Thoughts: Stay Vigilant Even with Fraud Apps
While these apps offer valuable layers of security, it's crucial to remain vigilant. Using these apps helps, but they're just one part of keeping you safe.
Use fraud apps and fraud prevention as part of a comprehensive defense strategy. Stay updated and remember that technology is a tool, not a replacement for protecting your financial information.
Keep your financial data protected at all times with Seacoast Bank's mobile wallet.