If you're ready to increase your business knowledge, skip the expensive courses and head to the library. These six books are crucial to owners of any size business, and will help you learn from some of the business world's brightest minds.
Grab one of these books and learn some tips from the experts.
Author: Eric Ries (2011)
There's a reason The Lean Startup is one of the best-selling business development books -- it has helped millions of startups around the world establish themselves on sustainable principles that focus on developing a business organically and strategically. Ries' book isn't about cutting corners, but instead, it's about helping new and established business owners learn how to use their own innovation and creativity to ensure that their businesses are always performing optimally.
Author: Charles Duhigg (2014)
The Power of Habit is a must-read in both business and professional contexts. Duhigg, a Pulitzer-Prize winner, presents a highly researched and comprehensive look at the idea that humans are driven by habits -- in personal and business lives -- and hence, understanding one's own habits and looking towards them as changeable will help guide businesses to streamline for success. Whether you want to cut down on monthly expenses or lose some weight, Duhigg's book will help you see the things you do in a new way.
Author: Daniel Kahneman (2013)Psychologist and Nobel Prize-winner
Kahneman's book became so immensely popular in part because it explains what and how we think -- from a scientific and psychological sense -- and how that process affects the results we see in our lives. Kahneman's book helps readers understand their own cognitive processes better, and also informs business owners about how decisions are affected by factors like intuition, emotions, and logic.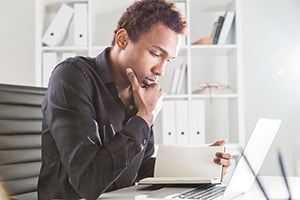 Author: Tony Hseieh (2013)
Sometimes there is no better way to learn than hearing about the successes (and failures) of those who have come before you. Zappo's CEO Hseieh shares how the key to business success is sometimes simpler than you think -- it comes down to a culture that prizes happiness, and a positive corporate culture, which gets passed on to the consumer experience. You might be surprised by some of Hseieh's approaches, but the success of his company shows how effective they can be.
Get the latest updates, offers and helpful financial tips.
Author: Reid Hoffman and Ben Casnocha (2012)
It's no secret that the tech sector has been responsible for many of the innovations of modern business. The Startup of You takes the experiences of LinkedIn co-founder Hoffman to help individuals see their careers as a business, and manage them as such. The book is valuable for business owners and entrepreneurs of any level, as it shares some of the creative risks taken in successful startups -- and how to utilize them to your advantage.
Author: Walter Isaacson (2015)
Skip the movie and instead, go straight to the book about one of the most successful entrepreneurial minds in history. Not only is it a well-written book that makes it an easy read, it also lets readers into the human side of Jobs through a series of interviews and stories. The book doesn't try to present Jobs as a mythical hero -- indeed, he was clear that he wanted the book to include the good and the bad -- and instead, helps business owners see that passion can drive an industry forward.
What all of these books have in common is that streamlining your business and personal processes will make you more efficient. Get started today and give your business bank account the first step to success.