After multiple months of dealing with the global pandemic, uncertainty is still front and center for many. But with every new challenge comes the opportunity to create a new solution, or be a force for change— either in your business, your industry, or in our greater society.
We're already seeing changes occur on a global scale across industries. Businesses are finding new ways to adapt processes, repairing long-standing flaws in communication, workflow and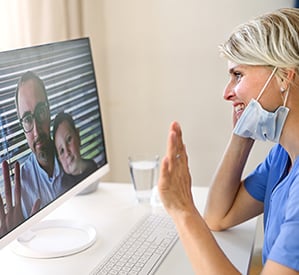 hiring practices. And, since this is new territory for all of us, we're also seeing a broader sharing of knowledge—from "here's what worked for us" ideas to "let's work on it together" cooperative solutions.
And consumers, now more readily analyzing and rethinking their buying habits, are looking to new and different brands for better value, more convenience and, in some cases, branding and messaging that shows a deeper understanding of the greater issues facing the world.
As a multitude of possibilities present themselves, it's an interesting time to be a business owner. Those who are willing to change can make the most of the moment—especially with an expert banking partner on their side.
Focusing On Healthcare
Healthcare has remained in the spotlight throughout the COVID-19 pandemic. Because of this, we've witnessed numerous conversations about the future of the industry, as well as the health of humanity as a whole.
Moving forward, one thing is certain, the health of the population will be a major focus around the globe—with some even predicting it could be just the thing to help rebuild struggling economies.
From how we administer healthcare to how we pay for healthcare to how we encourage healthier lifestyles, there will be a greater need for ideas and solutions throughout the industry.
Get the latest updates, offers and helpful financial tips.
New Ways to Administer Healthcare
Innovation is essential in the healthcare industry. Without it, humanity struggles. With it, we can cure the seemingly incurable and extend average lifespans. COVID-19 has provided a challenge unlike any we've seen in decades. It's also opened many eyes and ears to the problems and challenges facing the industry. Innovation can and will provide the progress we need to not only solve the current pandemic, but also prepare us for what may come next.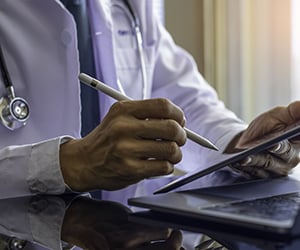 The start of the pandemic brought a wave of safety-inspired solutions for patients and staff. Telehealth was rapidly pushed to the forefront. Testing became more automated. Non-essential elective surgeries were put on hold. The standard flow of patient treatment was put under the microscope.
What other aspects of healthcare, or your business, could benefit from this type of careful examination?
New Ways to Pay for Healthcare
To lose your health insurance in the middle of a global pandemic is frightening. And yet, it's a daunting fact many now face— especially in the United States. Having access to good, quality care you can trust should be a given, and yet, the sad truth is it simply isn't—especially in communities of color and the more vulnerable populations. Having health insurance tied to employment has created a dangerous situation and shown it's not a viable long term solution.
How we respond to this challenge will have a profound effect on our society—in our country and around the world. Better overall health for the global population has been shown to have a beneficial impact on global GDP.
What new solutions can provide more widespread access to healthcare and your business?
New Ways to Encourage Healthier Lifestyles
Certain underlying health conditions have been shown to result in worse outcomes when dealing with COVID-19. With that in mind, one of our main goals should be bettering the overall health of the global population. This would have the double benefit of improving quality of life and building a more resilient population.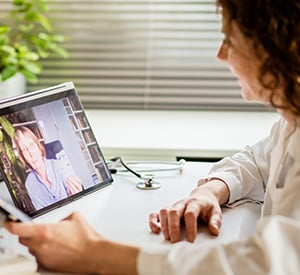 Small steps have been taken in recent years to encourage healthier ways of eating and living—from improving school lunches for children to offering better insurance premiums for those who meet yearly exercise and activity goals. It's a start, but we can do better.
What can your business do to help promote healthier routines on a larger scale?
The Wrap Up
With more than 90 years of servicing healthcare businesses large and small throughout Florida, Seacoast has the financial knowledge and expertise to help guide and inspire you and your business right now. Our technology and information rival the nation's biggest banks, but our focus on the community means we never lose sight of you and your business.
Reach out today and start experiencing what it's like to have a banking partner that's always got your back—ready and waiting with solutions that make the most sense for you.