Cash management is arguably one of the most essential functions of your business. However, it doesn't always go as smoothly as you'd like. With merchant fraud on the rise and more payment methods available than at any previous point in history, you're juggling lots of moving parts.
Seacoast Bank understands these concerns and obstacles, which is why we simplify cash management solutions as much as possible for our customers. Check out these benefits of using Seacoast for your small business banking and other financial needs.
We Make Depositing Checks Faster and Easier
Many banking institutions require business owners to make multiple runs to the bank each week to make deposits. We understand that your time comes at a premium, so we simplify the check-depositing process through remote deposit capture. Just scan the checks into your computer system and upload them into ours. We'll credit your account and make each transaction visible immediately.
Not only does this save you time and gasoline in bank runs, but it might also help you get access to your cash sooner. You won't have to hold onto your checks and deposit them all together. Plus, remote deposit can help cut down on bounced and stop-payment checks, which reduces your overall expenses.
Get the latest updates, offers and helpful financial tips.
We Process Your Credit and Debit Card Payments
Why rely on a third-party merchant account provider? We provide merchant solutions as well as other banking services so you don't have to spread out your business among multiple institutions or companies. We can process payments from the major credit card issuers: MasterCard, Visa, American Express, and Discover.
When you accept credit and debit cards at your business, you do yourself and your customer great service. First, customers can pay quickly and easily at the payment terminal; and second, you won't lose business from customers who only pay via plastic.
Have Your Checks Sent Directly to Us
If your customers often mail their payments to your office, we offer a solution that eliminates one step in the chain of custody. Have checks forwarded to our office, where we'll scan in the check images and credit your account. No trips to the bank to deposit checks or long wait times on making deposits.
Make Payments Via an ACH Network
ACH payments protect your business and enable faster payment processing. We offer ACH debit origination, which allows you to collect payments from multiple customers in a single small business banking account as well as collect funds from customers electronically. When you eliminate paper checks, you contribute to a greener environment and you cut down on business-related costs and time.
Access Your Small Business Banking Account Online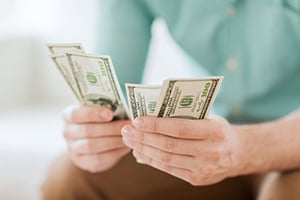 When you want to know your business account balance or check to see whether a transaction has cleared, you don't have to call or visit Seacoast. Instead, log in to your account via our secure network and view your accounts online. Use your desktop computer or your mobile device -- whichever proves easier for you.
Small business banking at Seacoast offers plenty of advantages for cash management, whether you're just starting out or growing your empire into a much larger business. Learn more about our small banking solutions or commercial banking services to determine which is right for your business.