With the start of a new year behind us, did you pause to reflect on what your goals and hopes for your company are in 2023? Do you want to increase your customer base? Improve your sales figures? Expand into a new market? Now is the time to refine your business plan and set new goals for the future. Of course, you'll need a practical strategy to carry out those goals.
Take a Look in the Rear-View Mirror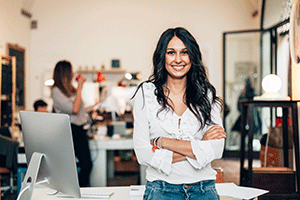 When you're poised to step into the New Year, don't be afraid to look over your shoulder. Even if you made mistakes in 2022, you learned valuable lessons that will inform your future decisions and strategies. As you take on 2023 with a fresh outlook, take a peek into the past and figure out where you went wrong -- and what you did right.
Look over your financial records closely. Did you take on too much debt? Fail to leverage cash flow for the right purposes? Make notes about your mistakes and successes so you'll know what to avoid this year.
Meet With Your Local Banker
A local community bank will form personal relationships with its clients, whereas at a large bank decisions aren't necessarily made locally or in person. Community banks also have ties to the local economy, providing you access to those same connections.
Meeting with a financial professional will help you set practical, achievable resolutions that will benefit you for years to come. We can help you go over your assets and debts, introduce you to small business loans and other solutions, and answer your questions.
Determine What Banking Products You Need
Your local bank offers a myriad of financial products to help you elevate your business in 2023. Equipment loans, fleet loans, business lines of credit, and other products help you maintain positive cash flow while you acquire the assets you need to make your resolutions a reality.
Work those assets into your business plan so you know exactly how they'll help you reach your goals. For instance, if you plan on expanding into a new geographic location, a commercial real estate loan might help you acquire new property and grow your company.
Apply For a Small Business Loan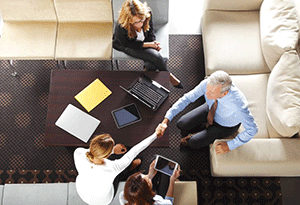 Strategic small business loans allow you to keep your cash flow consistent all through 2023. When you know what you need, visit your local bank and apply for the small business loans that make the most sense for your company.
Since we're a small community bank, we pride ourselves on our customer service acumen. We'll help you achieve your goals any way we can, whether it's through a loan or a line of credit. We become partners in business with our clients because we want them to succeed as much as they do.

Now that you have a blueprint for sticking to your small business resolutions in 2023, put your plan into action. Check out our business lending solutions and get in touch with us so we can help make 2023 your company's best year yet.