Before you apply for small business loans, you need to understand your business from top to bottom. Having a well-rounded view of your business will keep you from acquiring too much debt or putting yourself in a dangerous financial predicament. Plus, it increases your chances of gaining approval.

Make sure you see to these four tasks before apply for small business loans.
1. Run the Numbers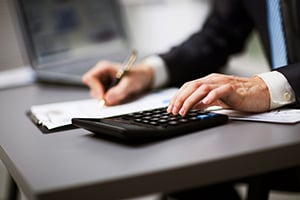 Do you know the total value of your business's assets? How about its debts? Have you researched acquisitions to determine exactly how much you need to borrow? While numbers might not seem like much fun, they're essential to responsible borrowing.
Make sure your business's books are in order before applying for small business loans. The bank will want to see financial data going back a few years, so organize your paperwork in an intuitive way. If possible, meet with your accountant to discuss your options and to ensure you have up-to-date data.
Get the latest updates, offers and helpful financial tips.
2. Build Your Credit
Depending on your business's structure, you'll want to build your business credit, your personal credit, or both. Great credit makes it easier for banks to approve your small business loans. It can also reduce the interest rate you pay on every dollar you borrow, which makes the loan less expensive.
Check your business and personal credit histories, then try to build your scores before you apply for loans. Use credit cards responsibly, pay your bills on time, and prepare explanations for any negative entries, such as a default on a previous loan or a bankruptcy in your personal life.
3. Identify the Purpose of the Loan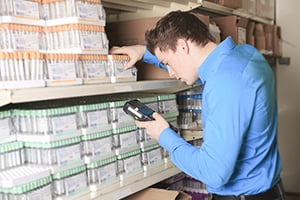 There's a reason why banks classify loans in different ways. Fleet loans, equipment loans, and real estate loans all serve different purposes, and banks consider them differently. You shouldn't walk into a bank and ask for money unless you have a reasonable and narrow purpose in mind.
It's also essential to know exactly how much you'll need. If you ask for too much money, you'll pay unnecessary interest - or you'll receive a denial. If you ask for too little, you'll never accomplish your goals.
4. Research Institutions
Never pick a bank out of a phone book when you need small business loans. Instead, research institutions carefully. Visit your favorites to consult with a representative in person. Community banks often offer the best customer service, so you might want to start with them.
Selecting the wrong bank could lead to a negative small business lending experience. To avoid this, you'll want to know as much as possible about the candidates so you can get the cash you need without unpleasant hassles.
Applying for small business loans can prove stressful, but preparation will help the process go more smoothly. If you need money to support your business, check out our business lending solutions today.