Homeowners across Florida are reaping the benefits of historically low mortgage rates and the current seller's real estate market. With the prospect of securing interest rates near 3% – rates unseen in over half a century – many homeowners are determining whether to love it or list it. Here's what you should consider when choosing between a Home Equity Line of Credit (HELOC) vs. a home mortgage.
What to Know About a HELOC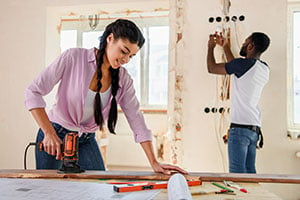 Do you love your current home but feel it just needs some updating? Exceptionally low-interest rates make now an amazing time to consider taking out a Home Equity Line of Credit. This option allows you to create a line of credit by using your home as collateral. It offers the ability to withdraw funds as needed while offering highly flexible repayment options. This line of credit is a great option if you love your current neighborhood and would like to upgrade your home's features to your personal taste, while also increasing the value of your home in the long term. Without the hassle of moving, your upgraded home can grow with you and your family to meet your specific needs.
While many people opt to use a HELOC for home renovation, it can also be used for large expenses not related to your home. Having a HELOC gives you the flexibility to withdraw funds, pay them back, and withdraw again, as you need, within a specific timeframe. Imagine having access to those funds for a special vacation, college funds, a wedding, credit card debt consolidation, or just as an emergency fund.
Generally speaking, a HELOC has fewer closing costs than a mortgage and some lenders even waive the closing cost fees if the borrower takes an initial draw on the line. For example, Seacoast is currently offering to pay all or part of your closing costs, excluding appraisal and title policy, with an immediate draw of $25,000. Closing costs for a HELOC at Seacoast generally fall between $225 and $5,000. The security of your current home equity may qualify you for a lower HELOC rate than other types of loans, but you do run the risk of having to pay back your HELOC early if you decide to sell your home before your line of credit ends. Another consideration is that interest rates are not typically fixed, but some lenders, such as Seacoast, offer "Carve Out" options, giving you the ability to secure a fixed rate on a portion of the loan.
Get the latest updates, offers and helpful financial tips.
What to Know About a Home Mortgage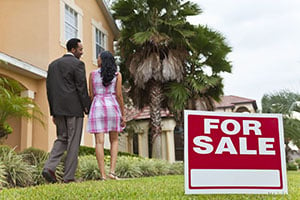 Not sure if you can get what you want from a home renovation? There's no way to ignore the incredibly low-interest mortgage rates right now. The current market offers sellers an opportunity to list their houses at higher prices while being able to buy a new house with some of the lowest mortgage rates in decades. This is a great option if you've been thinking about living in a new neighborhood, craving a fresh start, or even just considering upgrades that your current house wouldn't be able to support (i.e. a better view, more space, or a better layout). In contrast to a HELOC, a home mortgage typically gives you the loan in full and is repaid in the form of fixed payments over the loan period.
Interest rates change daily, more so for home mortgages than for HELOCs. To help avoid a high-interest rate, it's best to check rates on a daily basis vs waiting days or weeks, before moving forward. If you are in the market for a home mortgage, it's a good idea to find a lender who offers the ability to lock in your rate. Seacoast offers a 'lock and shop' option to help secure the lowest possible rate for clients. Learn more about securing a fixed rate.
How Do I Decide Between a HELOC and a Home Mortgage?
Whether you're applying for a HELOC or home mortgage, your bank will look at several factors to determine your financial eligibility, including your credit score (FICO score), your debt-to-income ratio, and the amount of equity in your home. While both options present open doors for homeowners, there are some considerations you should take into account to decide what works best for you.
Pros and Cons of a HELOC and a Home Mortgage
Whether you choose to LOVE or LIST your home, you may want to consider the pros and cons of a HELOC vs home mortgage:
HELOC - Love It
Mortgage - List It

Pros

Pros

Renovation is customizable to your wants and needs in your current home, without the hassle of moving.
Renovations can help improve the value of your home in the long term, and you may be able to recoup the expenses if and when you decide to sell your home.
You are able to stay in your current home, which may be in a location of choice and have sentimental value to you and your family.
A HELOC can be used to fund other large expenses you may have planned – including vacations, college funds, weddings, credit card debt consolidation, and emergency funds.
HELOC funds are easily accessible. Whenever you need money, you can make a withdrawal.

The current market allows many homeowners to sell high while getting a mortgage for a new home with interest rates well below 3%.
A home mortgage allows you to move to a new neighborhood, find a home that may better fit you and your family's wants and needs, or just make a fresh start.
You can invest the money you make by selling your home toward your dream home, a college fund, or a relaxing retirement.
You can spend money on new furniture rather than renovating old cabinets.
By taking out a mortgage, you have greater flexibility in your finances.
A new home means an opportunity to experience new people, cultures, and lifestyles.

Cons

Cons

You may have to hire contractors for large upgrades.
Renovations can take a long time or may otherwise disrupt your daily living, especially if you're updating your kitchen or the house's only bathroom.
Renovation costs can exceed your budget if unexpected obstacles arise.
If you default on a HELOC by failing to make your payments on time, you could lose your home.

You will likely need to pay real estate agent fees to sell your current home.
Closing costs on a home mortgage tend to be more than loan fees on a HELOC.
You will need to dedicate time to look for a new home.
You have to consider the interruption of daily living that moving entails.
You may need to hire a moving service.
Leaving behind good neighbors
In the end, the choice is personal – but current mortgage rates and HELOC rates present opportunities that homeowners haven't seen in nearly 50 years. So, will you choose to love it or list it? Connect with a Seacoast representative today to discuss which option provides you with the most benefit.