A notification on your screen advises you to download a new software update. If your instinct is to scowl and dismiss this update as little more than an inconvenience, you're not alone. While software updates often seem like nuisances that pop up at the most inopportune times, the reality is that these updates are critical for protecting you from hackers, scammers and other bad actors on the internet.
To ward off threats from hackers and cyber attackers, it's important to take cybersecurity measures seriously. Cybersecurity is a general term describing anything that helps keep computers and digital data from unauthorized individuals. Cybersecurity procedures you should always follow include using strong passwords, avoiding suspicious links, maintaining anti-virus protection, and of course, installing software updates as soon as they're available.
What Are Software Updates?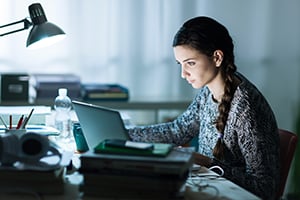 When a software program is developed, the software goes through rigorous tests and quality checks. Once the software vendor is fully satisfied with the product's functionality and stability, the final version of the software is available to the public. Unfortunately, when the software is used in a real-time environment, users may encounter several issues with the program, which are reported back to the software vendor. To address those issues, software vendors write patches for the flawed software and release them as software updates.
Software updates, sometimes known as patches, are changes designed to enhance software such as an operating system. You might not notice what's happening behind the scenes, but sometimes, you must fix or replace certain things to ensure everything is safe and running smoothly. Simply, a software update is a developer's release of a better, safer version of a computer program or application.
Why Are Software Updates Important?
The main reason software updates are so important is that they help keep your data safe from cybercriminals. Using unpatched or outdated software is like living in a house with no door locks, inviting unwanted intruders. When you ignore updates on your computer, you run a much higher risk of exposing yourself to cyber-attacks and data breaches. Cybercriminals depend on users' apathy around software updates to pave the way for their malicious endeavors.
Software vendors are committed to protecting users' sensitive data, so they consistently develop software updates and write security patches to deter cyberattacks. For example, Microsoft started a trend known as 'Patch Tuesday' in 2003 to roll out scheduled security updates every second Tuesday of each month. Today, other tech companies participate in Patch Tuesday and release other regularly scheduled security updates.
Which Software Updates are Needed?
You can't go wrong by updating your device's software and apps, but specific software updates can be more urgent than others.
Get the latest updates, offers and helpful financial tips.
Bank software updates: If you're one of the 80% of Americans who prefer banking online, updating your bank software is critical to protecting your personal and financial data. In addition to keeping your information secure, bank software updates also offer new features and bug fixes. For instance, a bank's mobile deposit feature might have a bug that makes it difficult to upload a check. This is the type of issue that would be resolved by updating your bank software.
Health software updates: Like bank software, health software contains sensitive, personal information. If cybercriminals get a hold of your health records, it can cause more than just a headache. Hackers who steal medical records can forge identities, file fraudulent insurance claims, access payment information and scam people into paying bills that don't exist.
Security patches and updates: Anytime a software developer releases a security patch or update, you'll want to download it as quickly as possible. As opposed to updates geared toward releasing new features or boosting speed, security patches and updates focus on defending your data, which should always be your top priority. When a developer releases a security patch, it's often the result of an error that leaves a piece of software vulnerable to an attack. The security patch will shore up the software and resolve the code errors to ensure the code is safe from cybercriminals trying to exploit vulnerabilities.
What Other System and Application Updates Should I Look Out For?
Operating systems: A computer's operating system manages the computer and all of the components that make it work. Without an operating system, a computer is just a hunk of plastic and metal. You probably know some standard operating systems by their brand names, like Microsoft Windows, Apple's macOS or iOS, and Linux. Failing to update your operating system is a major cybersecurity risk. Besides missing out on enhanced performance, you might also find it negatively impacts compatibility with other software on your device.
Firmware: Firmware is far from glamorous, though that doesn't make it any less essential to the well-being of your computer, smartphone and other devices. Firmware provides instructions directly to your device, often supporting its most basic functions. That's why when we talk about data security best practices, keeping up with the latest firmware is an absolute must. Firmware risks are a little different than software risks, but the implications are every bit as serious. Cybercriminals may try to reverse-engineer firmware to gain access to the device or steal information. Developers are constantly developing new ways to protect firmware from these attacks, though they only work if the user installs the update.
Web browsers: Web browsers are the backbone of the internet, allowing you to access over a billion websites. Web browsers make it easy to locate information, buy things, send and receive emails and download files. Hackers and other cybercriminals prey on outdated web browsers, which make it easier for them to steal sensitive data like your passwords.
Anti-virus and anti-malware: As cybercriminals find new ways to commit cyber-attacks, anti-virus programs and other security software like anti-malware must be updated to protect data from countless threats. Anti-virus and anti-malware products regularly scan your device for threats, blocking them before they strike or attempting to clear them from your computer once they've already struck.
How To Identify Real VS Fake Updates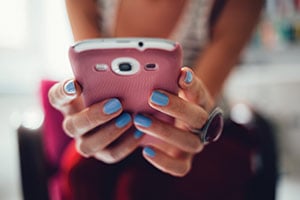 When evaluating whether a software update is real, err on the side of caution. Cybercriminals employ many different tactics to try and trick people into downloading fake updates. These phony updates are disguised as legitimate software but are really malware that can help cybercriminals carry out ransomware attacks or install adware or spyware on your device.
One of the fastest and easiest ways to identify if an update is legitimate is by going to your device's settings to see if there's an update available. If a notification pops up, don't click it — instead, navigate to your settings and download the update there if one is available.
Regardless of the device, you must always be aware of fake update messages. Fake software updates can appear in the form of an email, a pop-up asking you to subscribe to calendar events or even a notification from an app you haven't installed. If something seems off or if you detect the slightest hint of suspicious activity, avoid clicking on the update.
Automated Software Updates VS Manual Software Updates
Automated software updates are updates that happen without your approval. Many technology companies like Microsoft employ automatic updates to protect devices and user data by ensuring they're running on the latest software. Automatic updates can happen at any time, which might disrupt usage and eat up your data, but sticking with them is a cybersecurity best practice.
Manual updates require users to click on an update and actively agree to install it. Though manual updates give you the convenience of making changes on your own timeline, they can leave you more vulnerable to data losses or cyber-attacks.
Additional Cybersecurity Steps
When it comes to protecting your data, it's always better to be safe than sorry. Besides being vigilant, installing security software and updating your operating system and apps, additional tips to protect your data and prevent fraud include:
Using a Virtual Private Network (VPN)
Using strong passwords
Using a passcode to lock your phone
Using a password manager instead of writing down passwords
Changing your password occasionally
Using multi-factor authentication
Ignoring spam text messages or phone calls from strange numbers
Avoiding public Wi-Fi networks
Keeping an eye out for secure web links. HTTP stands for Hypertext Transfer Protocol, which allows your computer to receive information from the server that hosts the website you're trying to visit. HTTPS, or Hypertext Transfer Protocol Secure, is an encrypted version of HTTP, meaning the HTTP includes a layer of security that scrambles data, making it harder for hackers to gain unauthorized access.
Ultimately, you, as the device operator, are the best cybersecurity defense. Exercising caution and remaining vigilant can help you avoid cyberattacks. Updating your software regularly can help keep your devices and data safe from cybercriminals. Of course, even the best cybersecurity plan isn't perfect, so if your financial information is ever compromised, contact your bank as soon as possible. Seacoast Bank is wholeheartedly committed to security and to protecting your identity and accounts. To learn about how we do that and for more tips on how to keep online information safe, visit Seacoast's fraud prevention page.