Gina Melton - Indian River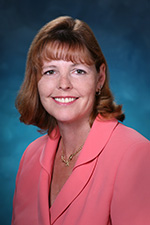 Gina Melton Mortgage Lender
NMLS ID 877888

Vero Beach
2940 Cardinal Drive, 2nd floor,
Vero Beach, FL 32963

Fax: 772.492.0336
About Me
Working in the area she lives, Gina knows the market, the Realtors, Builders and key players that make finding the right home for her clients a reality. She makes it easy for her clients to close on their dream home! A knowledgeable and trustworthly professional, Gina is very capable of guiding clients through the loan process. So, whether you have found a new home to purchase, you need a pre-approval for the purchase of a second home, or your are a first time buyer, Gina wants to offer you a free mortgage consultation.
Experience
Gina is a U.S. Air Force veteran who specializes in VA, FHA and construction-to-perm loans. She has over 14 years of experience in the banking and mortgage industry. Gina originates mortgages throughout Indian River County and the Treasure Coast. Working hand in hand with her clients on the purchase of their new home or refinance of their existing property, customer service is her #1 priority!
Serving:
Indian River County
Treasure Coast
Specializing In:
Construction to Permanent Loans
FHA Loans
VA Loans
NMLS ID is a unique identification number issued by the Nationwide Mortgage Licensing System (NMLS) to each Mortgage Loan Originator.
* Mobile and Online features not available for Personal Free Checking. No Fees at Publix ATM not available for Personal Free, All American, and Bank at Work Checking accounts.