National Small Business Week is being held May 1-7, but we're continuing the celebration throughout the month of May, discussing small businesses and the crucial role they all play in the success of our thriving local communities.
Join us as we cover best practices, next steps toward success and the challenges small businesses face (as well as how to overcome them). If you're a small business owners or dream of one day following your entrepreneurial dreams, you don't want to miss this month-long series of useful content and tools for success.
Why Small Business Failure Rates are Declining
Hidden in much of the gloomy news about small business in recent years is an important positive statistic: business failure rates are in a long-term decline. The rate at which American employers go under has fallen by 30 percent since 1977.
Sure, the trend is far from perfectly linear. Business failure rates rise in recessions and decline in expansions. But the underlying trend is there. A smaller fraction of companies goes under every year now than three decades ago.
Economists are not sure why, but five factors seem to be central: A shift of small business to more favorable sectors of the economy; less competition from new entrants; fewer marginal businesses being formed; smarter small business owners, and better business-management technology.
Part of the decline in the business failure rates stems from a change in where small businesses operate. As the industry mix of small companies has shifted away from sectors like construction, where failure rates are higher, to sectors like services, where closure rates are lower, the average rate of business survival has risen.
Another factor is the decrease in new business creation. Census Bureau data show that the new company share of employers declined 51 percent from 1977 to 2013.
While many people decry this trend, it's good for existing companies. If fewer new businesses are being started then existing companies face less competition. With fewer new businesses trying to get capital employees and customers, existing small business owners have easier access those resources, boosting the odds of their survival.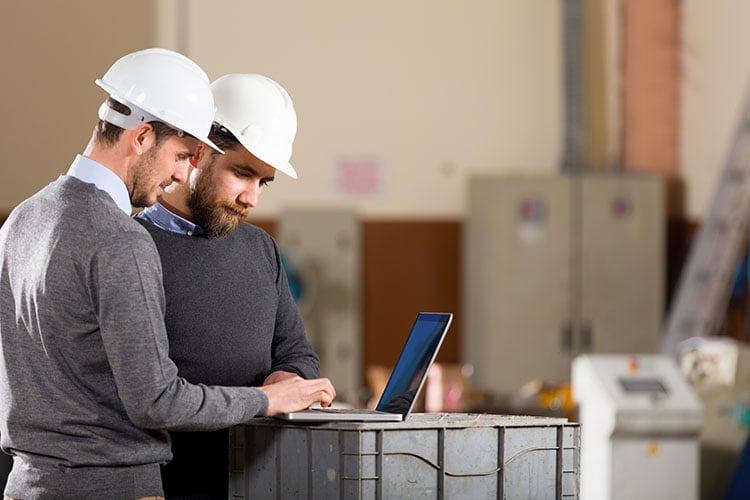 A third factor is the tendency of would-be entrepreneurs to evaluate business opportunities more carefully before taking the plunge. Potential company founders are more selective than they used to be. This means fewer marginal companies – businesses whose products are not needed or whose markets are already being served by other businesses – are being formed. As a result, the average American company is stronger and more likely to survive than it once was.
A fourth factor is improved small business management talent. Small business owners today are better at managing their businesses than their counterparts were 35 years ago. They are better educated and are more likely to have studied business in school. Moreover, the growth of the Internet and the popularization of academic research has exposed more small business owners to knowledge about how to run a business effectively.
A final factor is technology. Small business owners today have access to better technology to help them operate their companies than those in business for themselves had 30-plus years ago. Today's small business owners have computers, point-of-sale terminals, inventory and financial management software, and many other tools that weren't available three decades ago. These tools make them both more efficient and more effective at managing their companies. As a result, a smaller fraction of company owners are making business-ending mistakes today than did so 35 years ago.
Business failure rates clearly fluctuate with the business cycles. More companies go under in recessions than expansions. But over the past three-and-a-half decades, company closure rates have trended down. Movement of small companies into more favorable sectors of the economy, less competition from new entrants, a more selective approach to business formation, better managers and improved technology are the key factors driving these improved business survival rates.
If you, have questions sparked by the discussion of successful small businesses above or are looking for some insight in regards to your own small business development, there's no better place to find it than from a seasoned small business owner, banker and professional - Don't miss your opportunity to ask Seacoast's Executive Vice President, Small Business Banking Leader, Julie Kleffel any question you'd like about small business in the form below. Learn more about Seacoast's small business banking solutions.
AND mark your calendars for May 31st at 12pm EST, as Julie hosts a #SeacoastSmallBiz Twitter Chat with Seacoast Bank (@SeacoastBankCom) to provide insight on her own experiences as a successful small business owner, mentor and lender, and dive deeper into how to launch, nurture and grow successful small businesses in the state of Florida.


ASK A SMALL BUSINESS EXPERT A QUESTION:
About Julie Kleffel
Julie Kleffel is Seacoast Bank's EVP, Small Business Banking Leader. She joined the Seacoast leadership team as a result of a merger between her former institution BankFIRST and Seacoast Bank. She is responsible for developing, implementing and overseeing the bank's small business banking strategies and initatives statewide. Prior to the merger, Julie was BankFIRST's Executive Vice President and Commercial Sales Leader. She has over 19 years of overall banking experience, plus was a successful entrepreneur, having owned and sold four small businesses.

As a fourth generation Central Florida native Ms. Kleffel has strong ties in the community. Ms. Kleffel currently serves as the Treasurer for the Garden Theatre, Executive Board Member for the Dr. Phillips YMCA, Finance Committee for the Central Florida YMCA, and Executive Director for the National Entrepreneur Center. She is a Lifetime Director for the West Orange County Chamber of Commerce. Previously she served as the Past President for the West Orange Committee 101, Past Chairman of the Roper YMCA, Past for Oakland Park Foundation Board, and Past Advisory Board Member for Westside VoTech. She is a graduate of Leadership West Orange.

A graduate of the ABA National and Graduate Commercial Lending Schools, Ms. Kleffel has also received the prestigious "Certified Lender Business Banker" designation from the Institute of Certified Bankers. She completed her professional education by graduating with distinction from the American Bankers Association Stonier Graduate School of Banking at the Wharton School of Business at the University of Pennsylvania in 2009. Her graduate Capstone Strategic Project was published by the ABA immediately following her graduation. She has served as an Advisor and Advocate for the school since 2009.
Connect with Julie Kleffel on LinkedIn
Read the original article on Entrepreneur. Copyright 2016.