4 Reasons to Open Your Business in South Florida
South Florida has earned its reputation as a fantastic vacation destination and a sunny place to live, but it's also an excellent place to start a business. Whether you're putting on your entrepreneur hat for the first time or moving your company from another location, these attractions should lure you to South Florida in a hurry.
Allow Seacoast Bank's own Vice President, Commercial Lender, Diane Schneider share what makes South Florida such a special and successful locale.

1. Plenty of Resources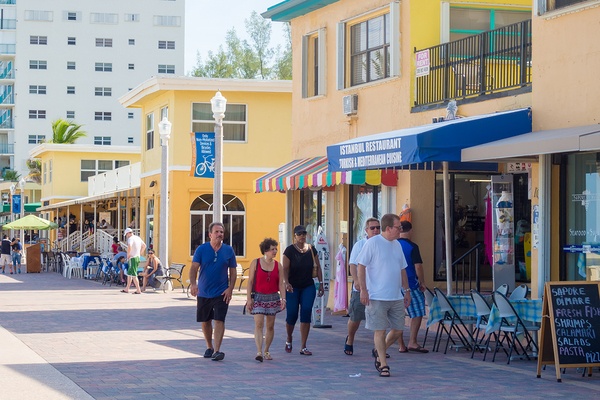 Business owners in South Florida can always count on community resources.

Whether you're applying for commercial loans or creating a business plan, you'll find the assistance you need in South Florida. Friendly locals, professionals, and consultants can answer your questions and point you in the right direction.

For instance, if you need help getting approved for a loan or setting up a business bank account, visit a local community bank. These smaller, community-focused institutions don't make you stand in line or hold on the phone for hours, and they're staffed with professionals who know the local community inside and out.

Thomas Van Horn, the proprietor of East Hill Honey, learned this lesson about turning to local community resources and experts firsthand. According to Horn, he wanted to expand his business, and the friendly folks at the University of West Florida's Small Business Development Center (SBDC) stepped up to the plate. This location is one of many throughout the state; click here to learn more about this incredible business network.
In addition to the SBDC network, there are a plethora of Florida-specific business resources and tools. View an inclusive list here.

2. Financial Freedom
Financial incentives abound for business owners in South Florida. There's no state income tax, for instance, which means you'll keep more of your profits where they belong: in your bank account. The state government also offers a variety of financial incentives and tax write offs for particular lines of business. Additionally, it's the fourth largest U.S. economy, and residents earn a combined income of more than $840 billion. If you're looking for a prosperous place to open a business, you can't do better than South Florida.

3. Tourism and Environment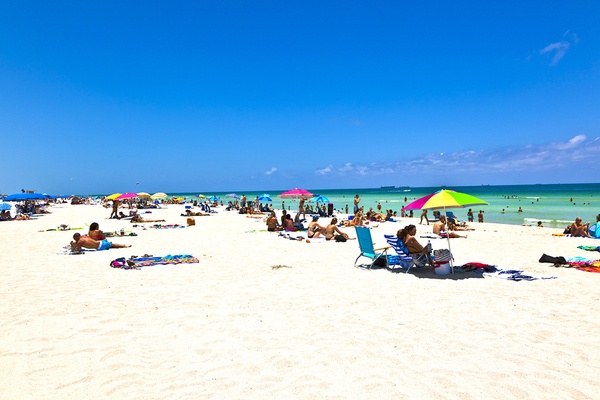 Tourists flock to South Florida all year long -- and with beaches like this, it's no wonder!

South Florida, from Miami to Fort Lauderdale, is one of the most popular tourist destinations in the country. This continuous influx of new faces gives business owners fresh opportunities to boost sales. The beautiful weather makes wintertime visits almost as enjoyable as those in the summer, so you never have to worry about a dip in clientele.

It's also the ideal environment for numerous industries. Natalia Vorozheykin, a construction company entrepreneur in South Florida, managed to wrangle government contracts as well as private clients because of her business's location. She also states that she has earned repeat business from community members, which helps her company stay successful.

4. Entrepreneurial Activity
If you decide to open a business in South Florida, you'll find yourself in excellent company. Between 2010 and 2013, small business activity grew by 3.7 percent (the fourth fastest in the nation), and SBA loan approvals increased by more than 56 percent between 2012 and 2015.

An entrepreneurial community creates the perfect atmosphere for small business success. You can learn from other professionals in the area and take advantage of the resources available to you.

You can't go wrong with South Florida if you have entrepreneurial ambitions. Access to advice, commercial loans, and willing customers will help your startup succeed. To get your business off the ground, click here to view a step-by-step guide to opening a new business in Florida or submit a form below to ask Seacoast Bank's own Vice President, Commercial Lender, Diane Schneider any question about finding the perfect South Florida business location today.


Click to learn about our business banking solutions, or submit the form below to speak with a local Commercial Lender about a new South Florida home for your business.