When considering the best locations for distribution centers, it helps to understand where companies with similar structures and goals as yours have set up shop. Why did they choose that particular location for such a vital part of their supply chain? When it comes to the Sunshine State, this could be for any number of reasons and is why more than a dozen Fortune 100 companies have set up Florida distribution centers: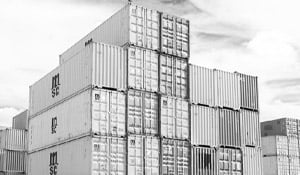 More than

$153 billion

worth of goods passed through Florida's airports and seaports in 2018.
State businesses also exported more than $57 billion in goods to more than 190 countries.
Florida is home to 1 out of 5 five U.S. exporters and 20 million residents.
The state is a transportation marvel, boasting 20 airports, 15 deepwater seaports, 3,000 miles of freight rail, more than 220,000 miles of highways and even two space ports.
In fact, if Florida was an independent country, it would have the 17th largest gross domestic product (GDP) in the world. Still, there are more things to consider when choosing a Florida distribution center location – after all, the state takes up 65,755 square miles, so there's a lot of land to choose from.


Five Things to Consider When Choosing a Florida Distribution Center Location
Each business is unique and will have its own set of criteria based on factors like products and services offered, shipping logistics in place, customer location and financial situation, but in general, when choosing a Florida distribution center location, pay close attention to:
1. Proximity to customers.
As the bridge between your manufacturing plants and your product's ultimate fulfillment, your distribution centers should be close enough to your customers to keep your delivery costs from cutting too deep into your margins. Knowing your demographic will play a big part in your ultimate location.
Depending on your operating model, budget and customers, this may include building one or two large distribution centers – like the 810,000-sq. ft. Trader Joe's distribution center in Daytona Beach – or many smaller fulfillment locations – like Wayfair's 45,004-sq. ft. facility in Tampa, 43,120-sq. ft. facility in Orlando and 47,320-sq. ft. facility in Miami's Pompano Beach.
2. Real estate and development costs.
The costs of real estate will also factor into your decision, both for location and the number of distribution centers to build. The Trader Joe's purchase mentioned above cost $80 million, and Wayfair's three-location bid in Florida gave way to an even bigger location last year in Jacksonville – the company will open its $72 million, 1 million-sq. ft. distribution center in Jacksonville by the end of 2020.
In fact, all across the state, distribution center real estate remains a sellers' market. The 51-acre Tampa Distribution Center was sold for $69.25 million just four years after being purchased for $43.48 million. And in Miami, the 179,972-sq. ft. Tire Group International Distribution Center sold for $19.5 million. Meanwhile, some companies have been finding opportunity in undeveloped land around Florida's smaller cities with well-built seaports, such as Walmart's $1.95 million purchase of 271 acres of land in Port Canaveral – now a Walmart distribution center.
But as statistics from the U.S. Census Bureau point out, profitability from delivery speed and customer satisfaction can quickly overcome these initial hefty investments – using a ground service, one distribution center reaches approximately 31% of consumers in two days, while 10 distribution centers reach 98% of consumers in the same span. Consider the fact that Amazon has well over 35 distribution centers in its network, and it's easy to see why the rest of the industry is playing catch-up, sometimes even sacrificing costs for speed and reach.
In fact, according to one Enterprise Florida survey, 42% of company decision-makers said that when it comes to choosing a distribution center location, cost-effectiveness
was somewhat, not very or not at all important. Speak with your financial advisors to see what the best strategy is for your company.
Get the latest updates, offers and helpful financial tips.
3. Availability of a local, skilled workforce.
In that same Enterprise Florida survey, respondents also cited "finding enough drivers to handle transportation needs" as the second-most important attribute to consider when choosing a distribution location center. That doesn't even begin to cover the skilled workers you will need in your distribution center to handle analytics and shipping technology or special operations.
One of the major reasons supply chain companies continue to expand and set up distribution centers and manufacturing plants in Florida is the large – and continuously resupplied – skilled labor force from which to draw. As a state, Florida ranks fifth for having the most colleges. Considerably higher talent comes from universities located in supply chain-heavy regions such as the University of Central Florida in Orlando; the University of Southern Florida in Tampa; and Florida Atlantic University, Florida International University and the University of Miami, all located in South Florida.
To put things in perspective for the rest of the country, two corporate officers for two of the top site location firms in the United States cite the current low unemployment rates and shortage of skilled workers who are willing to work at lower rates as big concerns for choosing a distribution center location – especially truck and forklift drivers who must be at least 25 years old to obtain a commercial driver's license. By choosing a location with a high availability of skilled workers, like Florida, you can reduce training costs and hit the ground running shortly after construction is complete.
4. Taxes and incentives.
State and local governments play a big role in picking the right Florida distribution center locations. Not only can these ruling bodies set tax rates that are beneficial to corporations, but they can offer enticing incentives as well. For example, for its Jacksonville location, a city incentive agreement dictates that Wayfair will invest $50 million into real estate and$22 million into machinery, equipment, furniture and fixtures – all of which will be used to help the company turn an even higher profit. In return, Wayfair will receive a 50 percent tax rebate over the next 10 years – an estimated value of $3.3 million. This arrangement is further compounded by Florida's lack of income tax, low property taxes and overall ranking by the Tax Foundation as fourth in the nation in terms of state business tax climate, presenting a huge boon to a company looking to attract skilled workers.
There are entities other than the government that can further incentivize businesses to locate distribution centers in Florida. For example, FloridaMakes, an industry-led advisory initiative that helps state manufacturers address challenges and grow, reports its network has increased and retained sales of $697 million, with a total cost savings of $97.9 million, a total investment of
$249.5 million and an outstanding 6,953 jobs created and retained. Organizations like this make the Sunshine State a top destination for not only distribution centers but also manufacturing plants, warehouses and even retail outlets.
5. Proximity to railways, airports, seaports and interstate roadways.
Finally, it's no secret that Florida is a peninsula, a physical trait that has led to the necessary development of the state as a transportation superforce: seaports on all sides and an extensive road and rail system reaching from the U.S. mainland all the way to the Florida Keys. As the southernmost state in the U.S., Florida is a major oceanic hub to both Central and South America. With enormous ports in Tampa Bay, Miami, the Everglades, Jacksonville and Palm Beach, distribution centers in Florida are never very far from sea shipping and receiving centers. The same can be said about commercial airports, as attested to by the more than 120 million annual visitors to Florida.
The infrastructure is already in place for many prime distribution location centers, especially up-and-coming areas that have been historically overlooked for the port cities. Polk County is one such place, boasting tenants like Walmart, Amazon, Ford, UPS, FedEx and Publix. These companies appreciate having more than 9 million people living within a 100-mile radius, as well as two international airports (Tampa and Orlando) within 60 miles and three deep water seaports (Manatee, Tampa Bay and Canaveral) within 75 miles.
Seek Out Financial Advice
Choosing a Florida distribution center location for your business involves a certain amount of risk and reward. The key to picking the best distribution center location stems from mitigating that risk and maximizing your reward, which is done through careful analysis and expert financial services.
At Seacoast Bank, we're here to help. If you have questions about the financial side of your business or want to know more about solutions we offer for business banking, contact your local banker today.