The cost of doing business can fluctuate depending on the economy, changes in your industry and even your location. Understanding the business environment in Florida and what you can do to grow your client base can help you continue to run a successful enterprise. Whether you're building an accounting practice or operating a commercial real estate (CRE) company or an accounting firm, there are some exciting developments in software and technology that could help you succeed.
Understand shifts in development, funding sources and financial reporting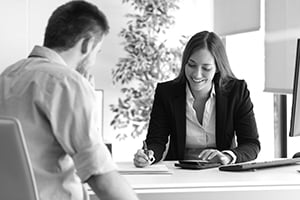 As business norms change, financial reporting and commercial real estate demands are also adapting. For example, there are growing trends in Florida's commercial real estate market that also carry implications for certified public accountants (CPAs). Trends such as: nontraditional properties that diversify holdings and meet new business needs or developers taking advantage of "opportunity zones" (areas able to receive special funding). These areas allow the use of opportunity funds, which are private investments certified by the United States Treasury that allocate capital toward designated census areas a.k.a opportunity zones. Some details of the program are still being ironed out, but investors are ready to begin using them. CPAs, accounting firms, and CRE companies will need to be aware of these changes and their implications for clients. Businesses that understand the changing landscape of these industries have opportunities to grow their client bases.
Look for ways to add value
One of the best ways to grow your client base is to ensure your current customers understand the value you bring to the table. Look to business development best practices for direction.
For example, if you're in commercial real estate, offer additional location data on nearby areas of interest, opportunity zones or information outlining the impact e-commerce businesses are having on the local landscape to help make sure customers are selecting the best space for their businesses. Experts say e-commerce demand for warehousing space, as well as brick-and-mortar retailers, is driving market growth and could outpace supply. That's important information for customers wanting to house their businesses near major population centers. You could also offer information on scams affecting the industry, which include to reduce the hours needed for billing and invoicing or offering them workshops or seminars on how to navigate the paperwork required to use opportunity funds. Demonstrating that you care about their business helps strengthen your client relationships. Word of mouth is still a useful business generator, and happy customers tell their friends.
Get the latest updates, offers and helpful financial tips.
Harness emerging technology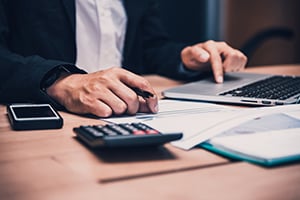 If you haven't done an audit of your company's technology recently, it might be a good idea to look at what you're using versus new options on the market. Many new software platforms allow you to automate part of the data reporting process, generate more detailed reports, streamline internal (and external) communications, offer higher levels of cybersecurity protections and more. This could help with finance management, project management and many other areas of business. You just may find efficiencies in your day-to-day workload and additional insights into your clients' needs. And for CREs, updating your cyberprotections can help you avoid falling victim to a growing number of cyberfraudsters who are targeting commercial real estate in Florida and other U.S. locations.
Be upfront about the impact of changes in regulations, tax codes and building requirements
Customers value transparency. You're likely offering them more than just tax help already, but as you become aware of changes to regulations and requirements that will affect their bottom line, you should think about how to best pass that information along to your clients. If they understand the impact these regulatory changes could have on their finances or tenancy agreements, you've helped them avoid a surprise budget overrun or headache come tax time. Plus, you may also create a deeper level of trust between you and your client base.
Be clear in your communications
Here's another important business development practice to implement: put a marketing plan in place if you don't already have one. If you have one, see if there are areas you can improve. Your company's externally facing media and marketing materials should be clear, tell a unified story, and offer value to both current and prospective clients. Many accounting firms, CPAs and CRE companies now leverage the power of social media platforms to craft their stories while also recruiting talent and new clients. You could also look at launching an informative blog, an e-newsletter or any combination of these tactics to grow your business while continuing to engage with your existing client base.