ORLANDO, FLA. – FEBRUARY 25, 2020 -- Women are making headlines wherever you turn these days. A few good examples are that multiple women are currently running for president; two women headlined the Superbowl LIV halftime show; and, for the first time an all-women team performed a spacewalk in October of last year. But the most encouraging news of all in the struggle for gender equality is this: women-owned businesses outperformed the national average according to the latest State of Women-Owned Businesses Report.
According to the same report, women-owned businesses are driving economic growth in the United States. They represent 42% of all businesses — nearly 13 million — employing 9.4 million workers and generating revenue of $1.9 trillion. In 2018 the same report ranked Florida No. 1 in the country in terms of fastest growth rate of women-owned businesses.
So, what does this trend mean for businesses in general?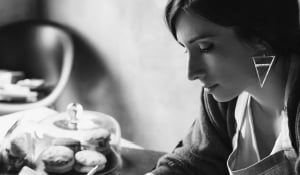 Julie Kleffel, executive vice president and regional market president for Seacoast Bank, says businesses, especially those that operate in the business-to-business (B2B) space, must find and develop leaders who can relate to and meet the needs of the growing number of women business owners. In other words, they need to hire and develop more women leaders or risk missing out on significant growth opportunities. Unfortunately, Kleffel feels businesses have been slow to do that.

Kleffel points to McKinsey & Company's Women in the Workplace Study indicating the number of women c-suite executives has increased by 24% since 2015. But, the number of women managers was unchanged in that same time period. Study authors hold the position that since there are fewer women managers, it limits the pool of talented and experienced women who can be considered for c-suite positions.

Kleffel shared firsthand insight regarding the problem.

"As a bank executive, when I meet with businesses to talk about their plans, I don't hear them include gender strategies. They talk about marketing, driving sales, driving revenue, expense management and other topics. I hear generation strategy more often in the marketplace than gender strategies," said Kleffel. "If it's not a written strategy, then it's not going to happen."

The McKinsey & Company study points out five steps companies can take to improve their pipeline of women leaders which Kleffel endorses:

1. Set a goal for getting more women into first-level management
2. Require diverse slates for hiring and promotions
3. Put evaluators through unconscious bias training
4. Establish clear evaluation criteria
5. Put more women in line for the step up to manager


Businesses that are successful in recruiting and developing more women leaders could find that it's the difference they need to pull ahead of their competitors. A recent study shared by S&P Global Market Intelligence shows that firms with a female CEO or CFO outperformed those with male CEO or CFO. Boards with a greater number of women outperformed those with less women.

Kellie Landwer, senior vice president and director of residential lending, Seacoast Bank, says companies need to implement a gender diversity approach now.

"It takes some time before a gender diversity effort starts to bear fruit," said Landwer. "It also takes more time in an individual hiring process to find diverse candidates. Companies who don't already have a process in place are behind."
Get the latest updates, offers and helpful financial tips.
She warns hiring managers that it could be tempting to fill open spots and move on if they don't quickly find the right female candidates.
When asked how companies can help their leaders maintain a focus on finding and developing women leaders, Landwer said, constant conversations.
"We must continue to educate people on the overall values and benefits of a gender diverse culture – in the end, it will help you better serve your clients," said Landwer. "When we do good job of communicating the value of a gender diverse culture to our associates, especially during performance development plan conversations, it becomes the catalyst for getting others to embrace the concept. It helps them incorporate it into their hiring, promoting and mentoring activities."
When asked if women differ in their approach to business than men, Kleffel insisted that they do, especially in team building. Half of her direct reports are women giving her the opportunity to observe their leadership styles on a daily basis.
"I believe women have a broader lens or filter to see and build teams. You need soft skills and intangibles in order to collaborate and achieve the best team chemistry. Women often have those skills along with an innate ability to see how people are wired on the inside," Kleffel said. "We need women in banking and business to help pull winning teams together."
When asked how to develop leadership potential in women, Kleffel lists a number of ways she and her team do that.
"How do we help women succeed? Well, you certainly can't do it with wishful thinking," said Kleffel. "We ask women to get involved in mentoring. Every woman's job at Seacoast is to be a mentor and to be mentored. Women need a series of mentors both female and male. We point them to mentors and teach them how to ask someone to mentor them. We will even facilitate these introductory conversations."
In addition to mentoring, Kleffel also encourages participation in Seacoast's associate resource group for women: Women Mean Business.
"Of all the things that our associate resource group for women does, reminding them they are not alone and that leadership at Seacoast, both men and women, see value in them and are eager to help them succeed is perhaps its most important function," said Kelffel. "Knowing others believe in you gives you the courage to aim a little higher."
At Seacoast Bank, we're here to help. If you have questions about the financial side of your business or want to know more about solutions we offer for business banking, contact your local banker today.