March served a great reflection on Women's History Month honoring the path women have traveled to get to where we are today, but throughout the month of April we're looking forward to the future of strong women in business, so let's continue the conversation about the importance of women in leadership roles.
Join us as we discuss female leadership roles in businesses and communities, tips on how businesswomen can pull ahead in the workplace and business ownership, interesting facts and statistics about businesswomen and leaders, and how women can step up within their industries and lead a new appreciation of female-driven business.
Many times we begin focusing on career development in the college stage, or maybe high school for some, but rarely does true ingenuity for career paths begin with young children, especially young girls.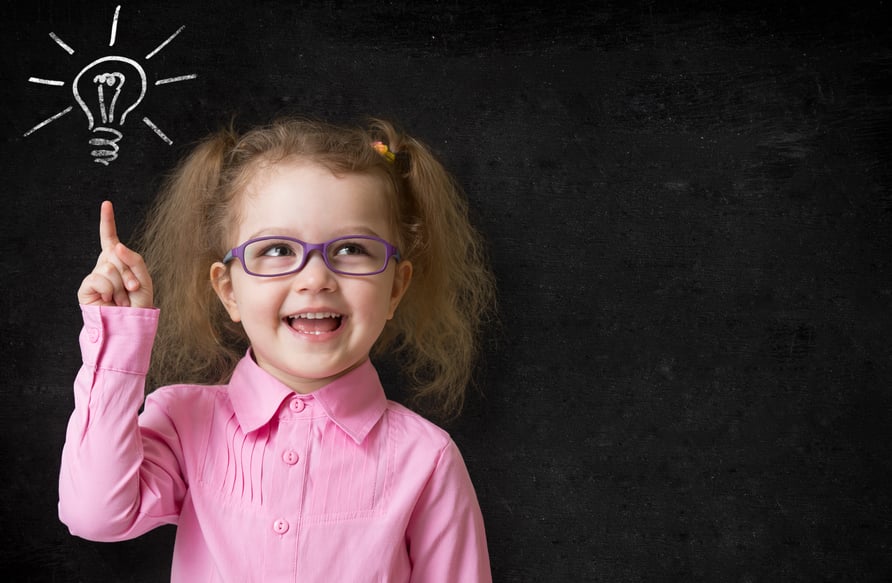 Below are four reasons why it's important to teach young girls (and kids in general) about entrepreneurship:
1. Change comes through real action.
We live in an era of "lazy activism." While posting a grievance on Facebook or using a hashtag on social media does create awareness, such activities don't replace real action. It is important to teach kids about entrepreneurship, so that as they go through life and see voids, injustices or things that could be done better, they take responsibility to make changes.
Many times we justify not starting a business because we leave it for someone with more money or connections. We have to start instilling children with the confidence to turn their ideas into real businesses and programs.
2. Entrepreneurship teaches life skills.
Not everyone will grow up wanting to own a business, and there is nothing wrong with that. Still it is important for girls to learn the basics of running a business because they will pick up life skills that can be useful in a variety of situations.
Risk taking is a big one. To be an entrepreneur, you must be comfortable with taking action, even without having a clear idea of the outcome.
A study by Sheryl Ball, Catherine C. Eckel and Maria Heracleous in the Journal of Risk and Uncertainty confirmed that women tend to take fewer risks than men. Why? The researchers found that "physically stronger and taller people and those perceived as attractive are predicted to be more risk tolerant." These characteristics are often perceived as masculine.
And in the process, children can learn other useful skills, such as creativity, dealing with failure and problem solving.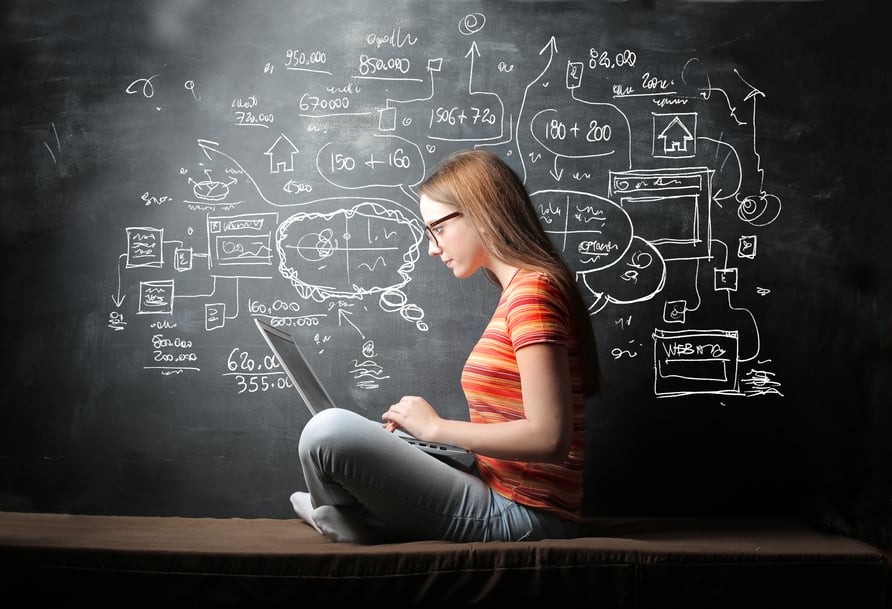 3. It is not an either/or situation.
We all might be tired of talking about this, but the problem still exists: Starting from a young age, girls feel like they have to decide between a career or personal life.
We can't sit around waiting for society to change. Instead, we have to teach girls that it can be normal to have both a career and a rich personal life, if that's something that they want.
4. And most important, women kick butt in business!
Without make this an us-vs.-them debate, statistics show that women are good at business. So why not try to encourage more of this?
These statistics don't lie. Recent research by Vivek Wadhwa and Lesa Mitchell found that women-led private tech companies achieve a 35 percent higher return on investment. Think about how much better off we would all be if we taught women about business at a younger age.
Additionally, a 2012 study by the Women's Philanthropy Institute at the Center on Philanthropy at Indiana University found that many women use their success for social good, donating more money to worthy causes than their male counterparts. This can't be a bad thing for any of us!
If you'd like to learn more about female leadership from a seasoned professional, or gain insight from a female business leader who truly does it all - Don't miss your opportunity to ask Seacoast's Executive Vice President, Small Business Banking Leader, Julie Kleffel any question you'd like about being a women in business in the form below.
AND mark your calendars for April 26th at 12pm EST, as Julie takes over Seacoast's Twitter (@SeacoastBankCom) to provide insight on her own experiences as both a business and community leader, to open a discussion up for women in business to share their thoughts on mentorship, the role of women in business today as well as in the future, and dive deeper into how we begin to make a meaningful shift in the involvement and profile of female leaders in the workplace.
ASK A WOMEN IN BUSINESS MENTOR A QUESTION:

About Julie Kleffel
Julie Kleffel is Seacoast Bank's EVP, Small Business Banking Leader. She joined the Seacoast leadership team as a result of a merger between her former institution BankFIRST and Seacoast Bank. She is responsible for developing, implementing and overseeing the bank's small business banking strategies and initatives statewide. Prior to the merger, Julie was BankFIRST's Executive Vice President and Commercial Sales Leader. She has over 19 years of overall banking experience.

As a fourth generation Central Florida native Ms. Kleffel has strong ties in the community. Ms. Kleffel currently serves as the Treasurer for the Garden Theatre, Executive Board Member for the Dr. Phillips YMCA, Finance Committee for the Central Florida YMCA, and Executive Director for the National Entrepreneur Center. She is a Lifetime Director for the West Orange County Chamber of Commerce. Previously she served as the Past President for the West Orange Committee 101, Past Chairman of the Roper YMCA, Past for Oakland Park Foundation Board, and Past Advisory Board Member for Westside VoTech. She is a graduate of Leadership West Orange.

A graduate of the ABA National and Graduate Commercial Lending Schools, Ms. Kleffel has also received the prestigious "Certified Lender Business Banker" designation from the Institute of Certified Bankers. She completed her professional education by graduating with distinction from the American Bankers Association Stonier Graduate School of Banking at the Wharton School of Business at the University of Pennsylvania in 2009. Her graduate Capstone Strategic Project was published by the ABA immediately following her graduation. She has served as an Advisor and Advocate for the school since 2009.
Connect with Julie Kleffel on LinkedIn
Read the original article on Entrepreneur. Copyright 2016.