In honor of National Small Business Week intersecting with Mother's Day this weekend, we want to help you hone your small business shopping skills just in time to plan the perfect Mother's Day for the special woman in your life.
Our communities' local businesses help create a unique and special Florida landscape, and make for some pretty great shopping, dining and services that your mom, grandmother or mother figure will absolutely love; but where do you even begin to plan a "small" celebration?
Search Local
Take advantage of online search engines and resources that can help you find the best local small businesses to celebrate Mother's Day in a truly unique and special way this year. Here are a few resources that are optimized for finding small local businesses for quality products and services:
Manta – A unique search engine catering specifically to small businesses. Besides local mom and pop shops, the search engine can also help you find locally-owned franchises of familiar chain establishments.
Yelp – A national site for searching businesses within a specific geographical area. Users are able to leave reviews, images, and details about their experience to share publicly with other shoppers.
TripAdvisor – A site similar to Yelp, but geared more toward travel and tourism establishments. If you're treating mom to a Florida "staycation" this year, TripAdvisor can help ensure you're choosing the perfect destination and establishments for your adventures.
Yahoo Local - A localized search engine with reviews, information, operating hours, and more information on local businesses.
Google Guides/Reviews - Google's unique guides encourage users to leave reviews and share information about the local businesses. These serve as reliable sources for cross-referencing reviews from other sites, and exploring specific areas of your local community in more detail than some other review sites allow.
Florida Biz HWY – A local business directory for Florida businesses that let you shop by specific business categories like "small business" or even more specific areas such as "minority-owned business". When you're really trying to make your celebration count for your community as much as for your family, this resource will allow you to search specific places or kinds of businesses that will cater to your needs.
Enhance Annual Traditions
A simple way to incorporate support for small businesses into your Mother's Day plans is to take your annual traditions – like surprising mom with flowers, arranging a spa day, or making a reservation for her favorite cuisine – and find a small business that provides those services.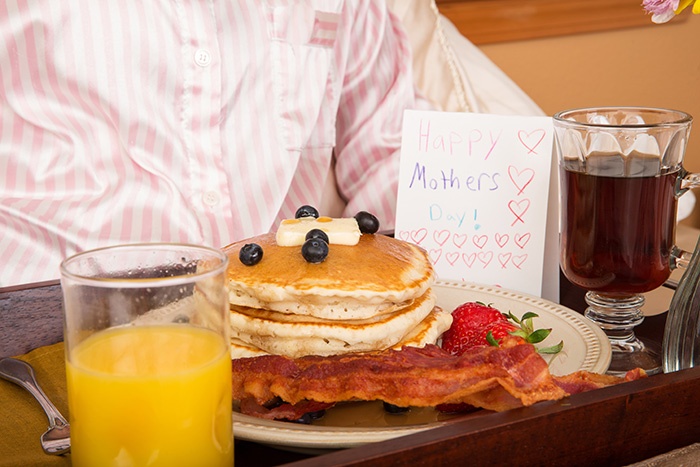 Here are a few ideas to localize your favorite Mother's Day traditions:
Let the Small Differences Makes a Big Impact
The great thing about supporting local small businesses is that it's not complicated and only involves a small amount of simple research to change your purchasing habits into a community-changing lifestyle. Small business owners are neighbors and community members who yearn to have a special impact on you and your family by providing goods and services they're passionate about in their own local communities. They are here to serve your needs and would be thrilled to make this Mother's Day incredibly special.