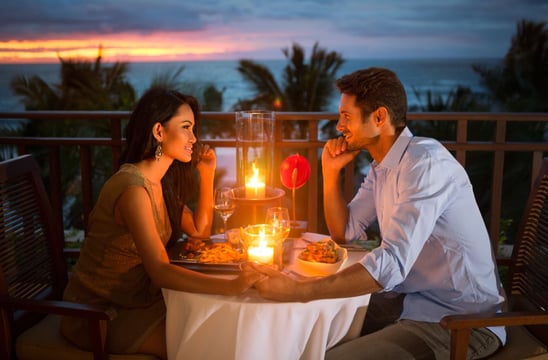 Valentine's Day plans aren't always easy to make, and can even feel incredibly high pressure, but Seacoast Bank is here to help as your local community resource in all things banking and beyond. To celebrate the month of February, we asked our social media followers to share their favorite date night spots and activities in our local communities, and we've compiled the list here for you just in time to help you plan the best Valentine's Day yet. As a bonus, we'll even let you take all the credit. Your secret is safe with us.
Treasure Coast
Central Florida/Space Coast
Mid State
South Florida

Recommended Activities
No matter where you're celebrating, our readers recommended some unique and fun activities for some one-on-one bonding time with the one (or the family) you love most!
Fishing
Movies
Family Night Out
Weekend Getaway
Spa Day
Cooking Class
Shopping Spree
Karaoke
Ice Skating
Home Date Night Ideas
Valentine's Day not in the budget this year? These fun yet frugal ideas are sure to make your date night a memorable one.
Stay in bed all day
Don your fanciest duds and make dinner together
Channel your inner zombie with The Walking Dead mid-season premiere on AMC
Do everything by candlelight, from cooking to cleaning
Game night. Try Candyland with actual chocolates or your fave video game long since put away
Create an at-home spa. Think bubble bath, massages, and homemade treatments
Write your lifelong bucket list together
Make a video for your kids telling them how you met
Try a homemade scavenger hunt
Spread the love and make something to leave on a neighbor's porch
Binge-watch a show on Netflix you've been wanting to watch but haven't found the time
Turn up the tunes and bust a move
Buy a cheap canvas at a craft store and paint a collaborative masterpiece
Try making your food into heart shapes throughout the day