Giving Back: Our Readers Share Their Favorite Organizations
It's the season of giving! Your generosity can make a significant impact on your community when you support local organizations and charitable events. We asked our readers how they're making a difference this holiday season.

The generosity we see throughout this time of year makes us value being an invested member in these communities. Here are just a few of the local charities and organizations we want to recognize this year, as shared by our readers.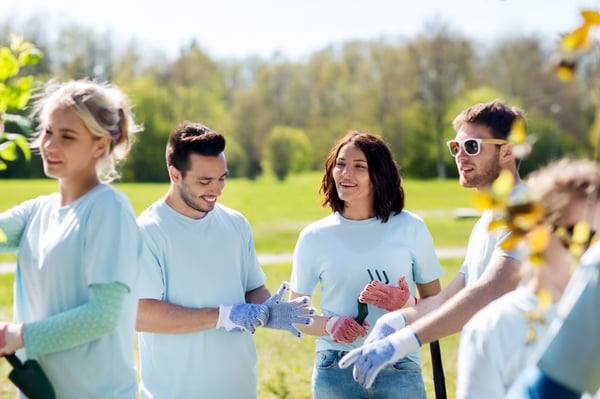 Facebook Community Messages

"St Baldricks has my heart. I'm president of the Sebastian Lions Club and a few of us shave our heads to raise money every year. This year I will be shaving my head again in honor of my friends grandson, Zachary."
Kim Ellis-Morgan


"Greg and I have a passion for giving back to our community. Just one close to my heart is the North Brevard Womens Center."
Debbie Pelham


"I support my local Humane Society through either volunteering time, donating food/toys/supplies, or monetary donations!"
Andrea Russell


"March of Dimes! As a micro-preemie mom this one is always at the top of my list."
Kathryn Flick


"My donations go to veteran Club to the men and women who fought for our freedom that we have today God bless our veterans support the veterans Club the American Legion Post 92 Savannah Road Jensen Beach right next door to Walgreens supporting men and women who gave us our freedom that we have today."
James Martin Jr.


"Homeless Veterans & Citizens and Angels of Hope Outreach."
Christine Cole


"Humane Society of the Treasure Coast. 🐶🐱🐰🐹 thank u for all your support over the years Seacoast!"
Candace Callahan


"Castle of the Treasure Coast"
Tiffany Rusinko


"The Trevor project"
John T Dale


"Sarah's Kitchen and Mustard Seed Ministries"
Julie Summers


"United way of Indian River County!"
Margo Lind


"Wounded Warriors!"
Ruthie Roberts


"Suzi Q Foundation"
Bethany Rainey Lord


"CASTLE"
Carlyn Westphal Hagler


"St Jude"
Brenda Dygas


"I donated to Halo no kill shelter !"
Linda Fahey Carraway


"Why, United Way of Martin County, of course!! We LOVE Seacoast Bank!!! :-)"
Elisabeth Glynn


"Florida Arts and Dance Company! Celebrating our 20th year as a 501c3!"
Joann Gallagher


"Gertrude Walden Child Care Center and we love Seacoast Bank"
Thelma Washington


"St. Jude. I give every year..never in a million years did I think my family would need there help this year. When my grandson was diagnosed with stage 3 melanoma."
Kathy Burns Jones


Did your favorite charitable organization make the list? It's not too late to comment on our Facebook post to add your input!