6 Must-Do Orlando Activities Outside of the Theme Parks
When people think of things to do in Orlando, the theme parks are usually the first places that come to mind - but Central Florida is home to so much more.

Orlando is a diverse city with an eclectic mix of urban fun, outdoor adventures, cultural highlights, unique culinary experiences and energetic nightlife. Move these six Florida activities to the top of your to-do list, and be prepared for the real fun to start.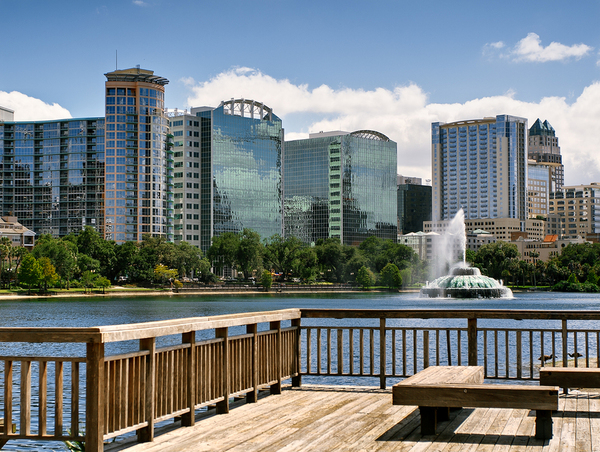 Downtown Orlando is packed with modern fun.

1. Museum It

Yes, Orlando has tons of amusement, but it also comes in the form of cultural and scientific exploration. Children of all ages will enjoy the Orlando Science Center, a massive hands-on museum that explores all things science. Next door is the Orlando Museum of Art, a rising figure in American cultural institutions that puts on a staggering amount of exhibits every year, comprised of some of the most notable names in art. If that's not enough, the Morse Museum in nearby Winter Park houses one of the best collections of Tiffany glasswork in the world.

2. Kennedy Space Center

You don't have to go to the moon to explore America's space travel; the Kennedy Space Center is about an hour's drive east of the city, meaning that you can take in some beach while you explore the cosmos.

3. Hit The Links

The Orlando area is home to some of the best golfing in Florida. There are almost 200 golf courses in the immediate area, all of which have been visited at one point or another by golf's luminaries. Some of the larger hotels also offer their own luxury courses for guests to access.

4. Go To The Eye In The Sky

One of Orlando's newest attractions is The Orlando Eye, a dazzling Ferris wheel that towers 400 feet over the city. A modern take on the family favorite, The Orlando Eye is an amusement ride-meets-observation-deck, where visitors can take in massive expanses of the Orlando area -- sometimes even all the way to the coast.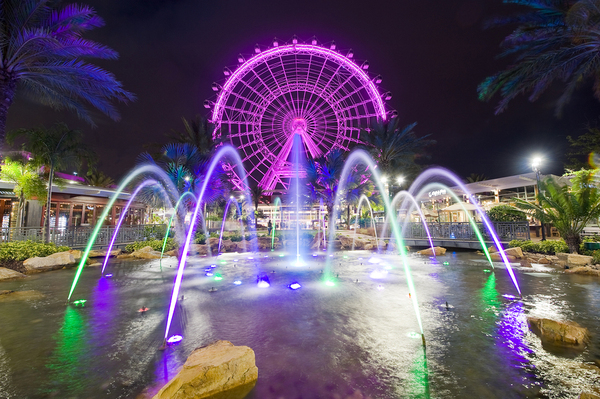 Get a bird's-eye view of the city from The Orlando Eye.

5. Go Shopping

Orlando also houses some of the country's best shopping, with two major malls, the Mall at Millenia -- full of upscale and luxury shops -- and the Florida Mall, which offers over 250 options for shopping and eating. Of course, Orlando also has a number of outlets, including two major centers full of name-brand favorites.

Winter Park's downtown area is filled with boutique shops and restaurants, and it is a lovely place to spend some time strolling tree-lined blocks.

6. Get Outside

It's Florida, so you don't want to waste your time indoors. There are tons of options to engage with nature and the environment in Orlando, from walking the mile-long path along downtown's Lake Eola Park, to exploring the botanical wonders at the Leu Botanical Gardens.

You can also visit the legendary Gatorland, a park dedicated to Florida's least-popular inhabitants. Comprised of over 100 acres and dating back to 1949, the park offers just enough camp with plenty of charm, making it perfect for visitors of all ages.

Orlando offers so much more than theme parks, making it a great place for year-round fun. If you're ready to make your mark on Orlando's commercial scene, contact us today to learn more about commercial banking offers from the best of Florida banks.