5 Florida Summer Volunteer Opportunities You Won't Want to Miss
Summer can be one of the best times to start volunteering in your local community. Work has slowed down, the kids are out of school, and it's a great opportunity to give back. There are a number of local volunteer opportunities to consider in the Orlando area, and many are appropriate for people of all ages. Here are five of our favorites.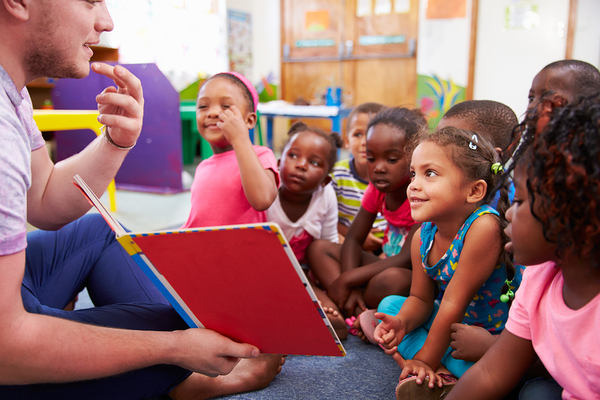 Volunteering helps future generations flourish.

1. Create Some Puzzles

Hands On Orlando offers area residents year-round opportunities to give back to community organizations. Puzzles With A Purpose, one of their current initiatives, brings volunteers together to help make puzzles for nursery school students. Meant to help kids begin to understand basic math and problem-solving skills, the puzzles will incorporate positive and fun imagery to engage the little ones. The good news is, this volunteer opportunity is open to people of all ages, and it requires NO art experience!

2. Help Children Read

If you are over 16, giving up 30 minutes of your time every week to work with a mentee can be an excellent way to get kids excited about reading. United Way's Reading Pals program pairs a volunteer with a preschool student, so the two can spend a session a week getting familiar with reading. With locations around both Orange and Osceola counties, there is likely a spot nearby to you where you can make a huge impact in a preschooler's life.

3. Play With Some Pups

Most pet adoption services rely on the kindness of volunteers for the bulk of their staffing needs, so if you love animals, this is a great way to help support your local shelters. Pet Alliance of Greater Orlando has a location in Orlando and one in Sanford, and allows anyone over the age of 16 to volunteer their time. For families, they also have a family program where children between 13 and 15 years old can work alongside a parent or legal guardian when fulfilling their position requirements. Help clean out cages, cuddle some puppies, or just greet visitors at the door; whatever position you choose will have a big impact.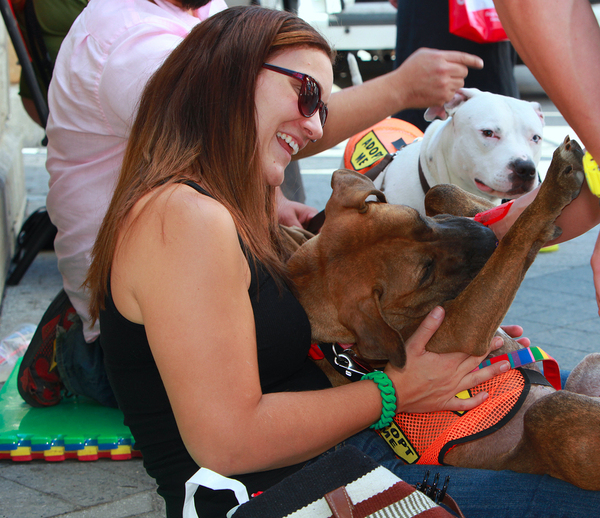 Adopting at a pet shelter helps animals find new forever homes.

4. Help Keep Orlando Green

The city of Orlando's parks department has a "GreenUp Orlando" program that has been helping volunteers plant greenery in their local communities since 1985. Volunteer opportunities as part of this program include everything from planting trees, helping kids understand the importance of the environment, cleaning up city parks, and helping with administrative needs in operations departments.

5. Cheer Up The Hospital

Orlando's hospital system, Orlando Health, offers a slew of volunteer options at one of their many facilities. This means an easy way of finding something accessible, as well as tailoring your service to your interests. Working in the children's hospital, the cancer center, or any of the other sites means being able to bring some cheer to patients, and help out a heavily-burdened staff with emergency needs.

No matter what volunteer opportunity you choose, it's important to keep in mind that you are making a commitment to stick with it. You'll be making a huge impact, even by giving a small amount of your time, and volunteering is one of the most rewarding Florida summer activities out there. Don't forget to share how you're getting involved with the community withour team on Facebook. Your post could inspire someone else to do the same thing.

Getting your business involved with giving back is also a great way to get started. Contact us today to find out about small business banking solutions that will free up your time and money, allowing you to put some back into the community.