Every day in business is another play for success. Players at every level of the game – aspiring amateurs, rookies, and even seasoned professionals -are dedicated to pushing the limits by putting everything on the line for their goals. Join us for a month-long discussion dedicated to "Going for the Gold" in celebration of this year's OBJ Golden 100 honorees, and bring your business game to the next level.
Getting caught up in the daily tactics of business is a focus for rookies. Living up to the "Pro" in Professional comes with an understanding that one day being an active player in the business game won't be appealing forever. There are multiple options that are available for business champions if they make the right moves during their active careers. The goals and decisions business owners are making today will greatly affect what retirement will look like for you personally and the business' future.

Mastering the essential skills needed to finish strong with a successful succession plan includes building a strong business portfolio through immediate goals, leaving a playbook that aligns with the vision for the company's future, and having the right All-Stars to take over. Retirement is a chance to enjoy the business arena in an entirely different way from the sidelines, but you have to plan for it now.

Think about it this way, do you want to be a spectator from the skybox, or just another forgotten name in the game?
"All great companies started with a simple dream. In order for that dream to be a realized it requires both long-term and short-term goals. The long-term goals coupled with a strategic plan become the company's vision. In order to accomplish the vision short-term goals must be established in bite-size pieces that when effectively executed result in the company's success."

- Julie Kleffel, Seacoast Bank's EVP, Chief Banking Officer
Keep reading to discover more tips from the experts at The Pharus Group.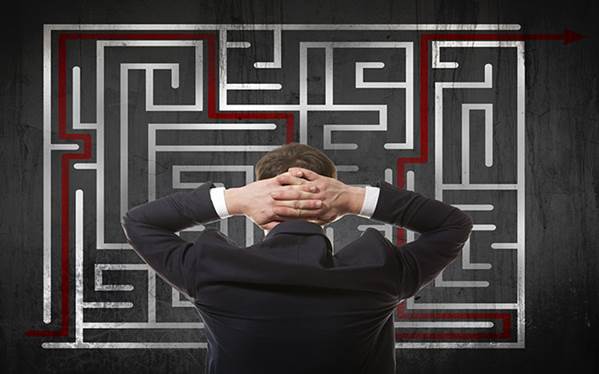 Exit Strategy Planning: Securing Your Future Today
You've poured your life into starting, growing and operating a successful business. Your peers, family, employees and suppliers respect you for all you've accomplished over the years. So what's next? On the day you are ready to retire or change your career path, what do you want your business to do for you? If you are like many other entrepreneurs who have been in business 20 to 30 years, you may be ready to embrace a new chapter in your life.
"Begin with the end in mind," says Stephen Covey in his book, "The Seven Habits of Highly Effective People". You built your businesses with a plan, and by planning your exit strategy as well as you planned the inception and running of your business, you can be sure to reap the benefits of your hard work. No matter where you are in the lifecycle of business, an exit strategy plan is a necessary step towards achieving your financial and personal goals. Your business should absolutely be a part of your overall retirement planning and a vehicle to wealth creation. The problem is many business owners all too often fail to take the time to plan and implement an exit strategy to maximize the financial return from the business. The truth is real wealth is not just made by starting and growing companies. Real wealth can be made by selling your company.
Get the latest updates, offers and helpful financial tips.
The secret behind financially successful entrepreneurs is that they start thinking about selling or exiting their companies early on. Specifically, these entrepreneurs create exit strategy plans; plans that lay out the road map for them to grow their company so they can exit for the maximum dollar amount within a defined time period. The important thing to note here is that when you concentrate on building a business to exit, you set a very specific set of strategies and goals in which to operate the business day to day. The good news is that short-term success and long-term success are NOT mutually exclusive; when you properly build your business with a defined exit plan, you can maximize short term operational effectiveness, revenues and profits, while preparing your company for a multi-million dollar exit strategy.
A well prepared Exit Strategy Plan will consider other aspects in addition to the financial goals of the entrepreneur. For example; will the corporate culture be maintained, how will your employees be treated, what will you do with your time when you are no longer running the business, will you stay involved in day to day operations of the business? There are also several options to consider regarding the transfer of ownership other than an outright sale of the business like private equity groups, Employee Stock Option Plan (ESOP), transfer to family member or key employee. Private equity investors combine the assets of multiple investors to perform transactions. They use their pooled resources to acquire parts of a business or entire companies that are in distress, in need of a capital infusion or that would simply be a good investment in the portfolio. They don't, however, maintain ownership forever and will typically prepare for an exit strategy after 3-5 years. Private equity firms seek to improve upon an acquired business and then sell it for a sizable profit. An employee stock option (ESOP) is a stock option granted to specified employees of a company. ESOPs carry the right, but not the obligation, to buy a certain amount of shares in the company at a predetermined price. Employees typically must wait a specified vesting period before being allowed to exercise the option.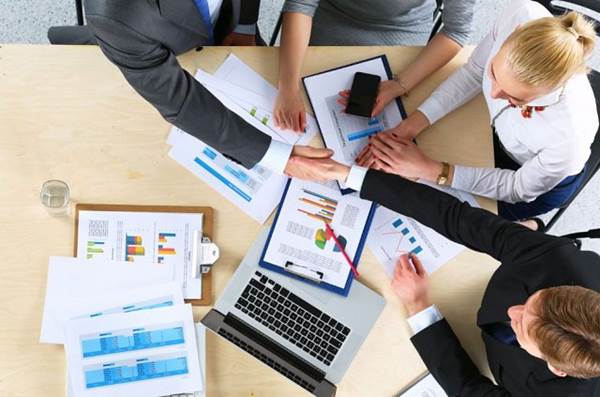 In order to effectively execute your exit plan, it will require a diversity of skill sets in business management. Additionally, you will require the counsel of experienced advisors for tax issues and legal agreements, in addition to expert input from your business banker like Seacoast Bank's Commercial Banking team. It's important to align your team of advisors with the objectives that you have stated in your plan.
Creating an exit plan will provide a safety net of knowing the best exit option for you and the company. This direction will help align your day to day operations and strategic decisions, so that your company is better prepared to reach its long-term goals and for you to reach your personal objectives with your exit. Pharus Group is uniquely positioned to assist in this process by having a comprehensive multi-disciplined senior management team to design and implement a customized exit strategy to meet your goals. The members of Pharus Group have been involved in hundreds of mergers & acquisitions transactions and have a solid understanding of the process to effectively navigate a successful exit.