National Small Business Week is being held May 1-7, but we're continuing the celebration throughout the month of May, discussing small businesses and the crucial role they all play in the success of our thriving local communities.
Join us as we cover best practices, next steps toward success and the challenges small businesses face (as well as how to overcome them). If you're a small business owners or dream of one day following your entrepreneurial dreams, you don't want to miss this month-long series of useful content and tools for success. The State of Florida Small Business Today

Whether you're a hopeful or up-and-coming Florida entrepreneur or have run your own business in the Sunshine State for many years, the state of small business is crucial knowledge to have.
Click Here to browse an in-depth look at the state of Florida's small business landscape today, and the surprising gains and victories over the past few years that brought us to where we are today.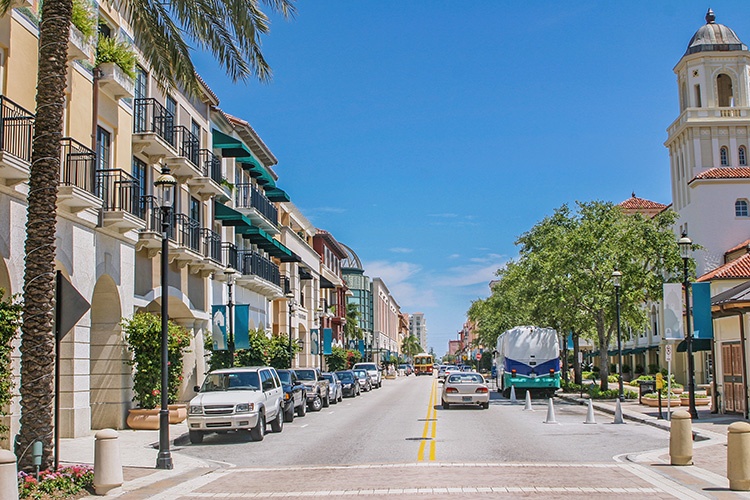 Grow your own knowledge and expertise by asking any question you have about small business to Seacoast's resident expert - Julie Kleffel. Julie is our EVP, Small Business Banking Leader with over 19 years of banking experience with a focus on small business, as well as her own successful history as an entrepreneur, having personally owned four businesses in a variety of industries. Learn more about Seacoast's small business banking solutions.
ASK A SMALL BUSINESS EXPERT A QUESTION:
About Julie Kleffel
Julie Kleffel is Seacoast Bank's EVP, Small Business Banking Leader. She joined the Seacoast leadership team as a result of a merger between her former institution BankFIRST and Seacoast Bank. She is responsible for developing, implementing and overseeing the bank's small business banking strategies and initatives statewide. Prior to the merger, Julie was BankFIRST's Executive Vice President and Commercial Sales Leader. She has over 19 years of overall banking experience, plus was a successful entrepreneur, having owned and sold four small businesses.

As a fourth generation Central Florida native Ms. Kleffel has strong ties in the community. Ms. Kleffel currently serves as the Treasurer for the Garden Theatre, Executive Board Member for the Dr. Phillips YMCA, Finance Committee for the Central Florida YMCA, and Executive Director for the National Entrepreneur Center. She is a Lifetime Director for the West Orange County Chamber of Commerce. Previously she served as the Past President for the West Orange Committee 101, Past Chairman of the Roper YMCA, Past for Oakland Park Foundation Board, and Past Advisory Board Member for Westside VoTech. She is a graduate of Leadership West Orange.

A graduate of the ABA National and Graduate Commercial Lending Schools, Ms. Kleffel has also received the prestigious "Certified Lender Business Banker" designation from the Institute of Certified Bankers. She completed her professional education by graduating with distinction from the American Bankers Association Stonier Graduate School of Banking at the Wharton School of Business at the University of Pennsylvania in 2009. Her graduate Capstone Strategic Project was published by the ABA immediately following her graduation. She has served as an Advisor and Advocate for the school since 2009.
Connect with Julie Kleffel on LinkedIn