National Small Business Week is being held May 1-7, but we're continuing the celebration throughout the month of May, discussing small businesses and the crucial role they all play in the success of our thriving local communities.
Join us as we cover best practices, next steps toward success and the challenges small businesses face (as well as how to overcome them). If you're a small business owners or dream of one day following your entrepreneurial dreams, you don't want to miss this month-long series of useful content and tools for success.
3 Signs Your Business is in Need of a Growth Spurt
Expanding operations is a milestone that any entrepreneur strives for when starting their small business, and one of the most exciting trends occurring in the small business sector over the past few years is the increased financial and operational security that owners are reporting.
According to the Small Business Association, the rate of small businesses failing is drastically decreasing. When compared to larger corporations that have eliminated more than 4 million jobs since 1990, small businesses have added at least double this amount of positions within the same time frame.
The definition of growth for small businesses can be as unique as the businesses themselves, but tends to stay within a few general themes. Most associate growth comes with opening a new location or expanding existing operations as current space and capacity allows. Goals for business growth can also include securing a certain level of financing, reaching a new level of exposure within your target audiences, or even being acquired by a larger company. The goals of owners may vary, but proper preparation is always the key to business growth and success.
Each industry and business model is different, but all require a mixture of the right timing, target audience, development and patience to know when to start taking steps towards growth. There are a few common signs across the diverse fields of small businesses that owners can use to gauge the difference between desire and necessity for operational growth.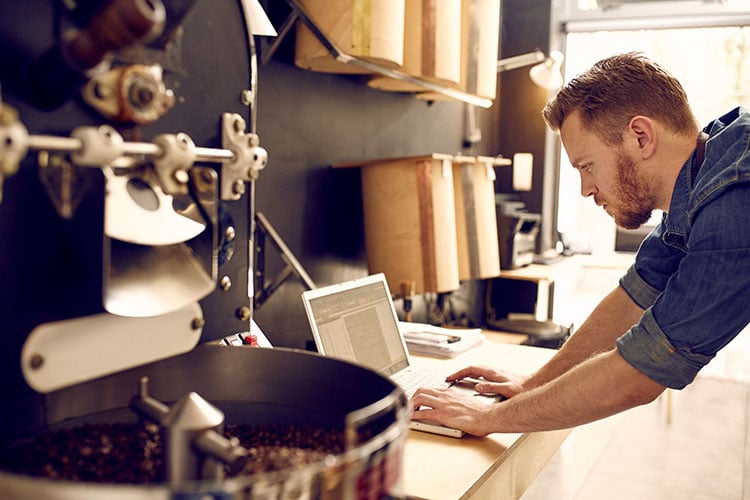 Reliable Demand
Taking an honest look at the demand for your small businesses product or service is critical in estimating the future impact of expansion.
Taking the time to accurately estimate the future demand of your business can help keep you in the green and determine the best future for your company. Forbes reported that as of 2013, half of the small business firms in existence have survived for at least 5 years. Identifying the key factors in what drives the demand for your business can be the key to unlocking the best plan in moving your business in the right direction.
Address the rate you are currently receiving new leads, and the sources of their business referral. If you're gaining new business easily based on lasting resources like long-standing partnerships or through a strong reputation, then you'll be able to forecast the strength of the niche market you've created for your brand.
The strength of your expansion will rely heavily on the foundation created with a loyal following versus a current trend, which makes this analysis one of the most important factors when considering growth.
Operational Need
Having more business than you can handle is a problem that most small business owners would love to have. When the issue becomes consistent for a long period of time, then you have to consider where your operation can improve. Before jumping to expansion plans, consider other options that could address the lag in your process through a potentially more affordable solution.
Some Cost Effective Operational Solutions to Keep in Mind:
Making Equipment Improvements
Purchasing Additional Equipment
Hiring Additional Staff
Outsourcing Some or All Manufacturing
Partnering With A Complementary Company
Considering New Sources For Materials
Re-Evaluating the Efficiency of Current Processes
Growth isn't something that happens overnight. Current entrepreneurs have more access to advanced technology than ever before to help analyze their needs and next steps, and it's important to weigh your options wisely. Some of these alternative solutions might be a short-term option before expanding into another location, or on the flip side may highlight the need for taking the next step to grow your operations and make the big expansion move.
An important step in preparing for growth is creating an action plan before excessive demand begins affecting your revenue or your business's reputation for reliability. There are a variety of resources available to business owners to help create successful business plans. Getting advice from trusted mentors within your field can help owners find out where to start, plus there are software resources to help organize your business's big picture goals to share your vision with other entities.
The following chart is taken from a study presented to the University of Oregon Department of Economics asking business owners the usefulness of a particular business planning software in assisting them toward their growth goals. On average, the responses showed that proper business planning and forecasting helped owners double their chances of reaching their goals, while those that did not prepare a business plan did not fare as well.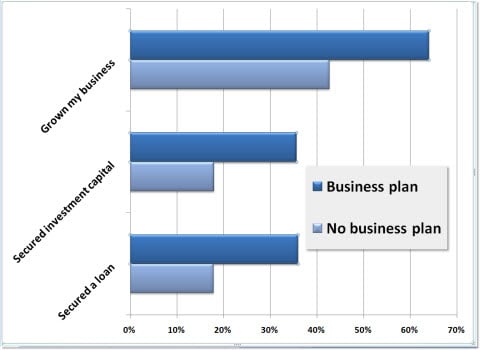 Quality Control
Aside from losing potential sales, another critical sign that your business may need to expand is when maintaining the quality of your outcome becomes a struggle. The future of any small business operation can only be successful as the current perception of the quality customers rely on.
If your small business has the resources to maintain the current operation at your expected standards while transitioning into an expansive phase, then this may be the best plan to put into action before your reputation becomes damaged by an inability to provide services or fulfill orders.
Some small business owners may also fall on the other end of the spectrum, where their business data supports the potential to improve the quality of your product or services. If your customers or research indicates that quality control issues exist, it's best to correct the issue and ensure you're running smoothly before taking steps toward growth. This ensures you're going to have the reliable demand discussed above to keep your business afloat on a larger scale.
Financial Health
When your business is able to maintain financial health for an extended period of time, then it may be time to invest in growth opportunities. Utilizing the business banking expertise of a Seacoast Business Banker can help you feel secure in your decision to grow, by sitting down and reviewing and discussing your business's financial state and potential future growth and earnings.
A business banking adviser can help you understand if the necessary capital is already in the bank, assist in developing a plan or refer you to experts in a variety of fields to assist in your business planning, and provide affordable financing options to help you grow your small business or find your way to the stability you need. There are a variety of financing options to consider for funding your expansion or securing the funds you need to stabilize/improve your current operations:
If you, have questions sparked by the discussion above or are looking for some insight in regards to your own small business development, there's no better place to find it than from a seasoned small business owner, banker and professional - Don't miss your opportunity to ask Seacoast's Executive Vice President, Small Business Banking Leader, Julie Kleffel any question you'd like about small business in the form below.
AND mark your calendars for May 31st at 12pm EST, as Julie hosts a #SeacoastSmallBiz Twitter Chat with Seacoast Bank (@SeacoastBankCom) to provide insight on her own experiences as a successful small business owner, mentor and lender, and dive deeper into how to launch, nurture and grow successful small businesses in the state of Florida.


ASK A SMALL BUSINESS EXPERT A QUESTION:
About Julie Kleffel
Julie Kleffel is Seacoast Bank's EVP, Small Business Banking Leader. She joined the Seacoast leadership team as a result of a merger between her former institution BankFIRST and Seacoast Bank. She is responsible for developing, implementing and overseeing the bank's small business banking strategies and initatives statewide. Prior to the merger, Julie was BankFIRST's Executive Vice President and Commercial Sales Leader. She has over 19 years of overall banking experience, plus was a successful entrepreneur, having owned and sold four small businesses.

As a fourth generation Central Florida native Ms. Kleffel has strong ties in the community. Ms. Kleffel currently serves as the Treasurer for the Garden Theatre, Executive Board Member for the Dr. Phillips YMCA, Finance Committee for the Central Florida YMCA, and Executive Director for the National Entrepreneur Center. She is a Lifetime Director for the West Orange County Chamber of Commerce. Previously she served as the Past President for the West Orange Committee 101, Past Chairman of the Roper YMCA, Past for Oakland Park Foundation Board, and Past Advisory Board Member for Westside VoTech. She is a graduate of Leadership West Orange.

A graduate of the ABA National and Graduate Commercial Lending Schools, Ms. Kleffel has also received the prestigious "Certified Lender Business Banker" designation from the Institute of Certified Bankers. She completed her professional education by graduating with distinction from the American Bankers Association Stonier Graduate School of Banking at the Wharton School of Business at the University of Pennsylvania in 2009. Her graduate Capstone Strategic Project was published by the ABA immediately following her graduation. She has served as an Advisor and Advocate for the school since 2009.
Connect with Julie Kleffel on LinkedIn