March served a great reflection on Women's History Month honoring the path women have traveled to get to where we are today, but throughout the month of April we're looking forward to the future of strong women in business, so let's continue the conversation about the importance of women in leadership roles.
Join us as we discuss female leadership roles in businesses and communities, tips on how businesswomen can pull ahead in the workplace and business ownership, interesting facts and statistics about businesswomen and leaders, and how women can step up within their industries and lead a new appreciation of female-driven business.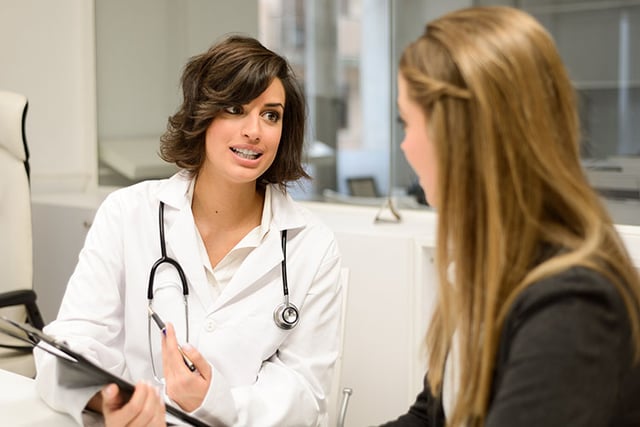 Why Mentorship Matters to Female Physicians
The healthcare industry is one of the largest and most vital work forces in the country, and that demand will only continue to increase as the senior population's need for a wide variety of healthcare services increases. So of course, the healthcare industry is especially important in our local Florida communities where the population of aging adults (60+) is estimated to rise by at least 33% by 2030, according to the Administration of Aging.
But what role do women play in this crucial industry? HR Advancement Center and Nursing Executive Center states women are already taking to the market in high numbers, and currently make up the majority of the healthcare employment demographic, but lack presence within key decision-making roles and executive-level positions. In fact, Modern Healthcare's list of "Most Influential People" historically is comprised of about 79% male honorees.
Statistics on Women in the Healthcare Sector
More than 76% of hospital employees are female
Women make up at least 77% of staff found in doctors' offices
88% of home healthcare professionals are female
Yet only 43% of Healthcare Executives are women
Yet only 28% of Florida Physicians are female (according to The Henry J. Kaiser Family Foundation)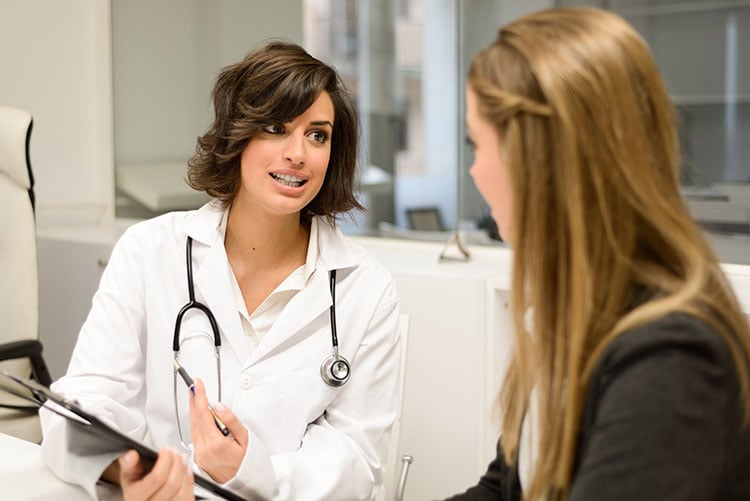 Clearly this industry needs a revamp in where female members are able to ascend to within their career spans. For this reason, the power of mentorship and awareness of opportunities can make an incredible difference in helping new female physicians emerge as leaders within the industry and lead the way for future generations of female physicians to see that women have a place not only in the operating room and on the wall of their own practice, but also in the boardrooms.
Strong Starts Lead to Stronger Careers
According to The Bureau of Labor and Statistics, the demand for more healthcare professionals in a variety of areas is estimated to rise at least 28% by the year 2022. Where do women fit in to the growing demand for physicians, surgeons and decision-making executives in these fields, and how can female medical leaders like you mentor up to continue the trend of women rising to the top of the medical field? To continue the rise of female representation in the highest levels of healthcare, female medical residents and new physicians should be brought under the wing of a strong and successful female mentor with a breadth of experience to learn and grow from. Notably, sharing the importance of owning your own practice, sitting on boards and other career moves that will alter the trajectory of not only your mentor's career, but the role women will play in the future of healthcare.
Benefits of Owning Your Own Practice
Be your own boss
Set your own schedule and work at your own pace in regards to patient quotas
Form strong bonds with patients and staff members
Tailor the practice to optimize your efficiency and fill your desires of how you'd like to practice medicine
Benefits of Sitting on a Board
Gives women in medicine an introduction to boardroom experiences so they understand the organizational dynamics and etiquette of a Board of Directors
Develops collaborative/teamwork skills with a set of highly accomplished peers
Hones experience with small group conversation and problem solving as well as presentation skills
Gives visibility and creates networking opportunities within your community
Creates opportunities to deal with budgets, strategic plans, revenue generation and public relations issues that would lend to success in a future executive or ownership role
What additional benefits would you share with a mentor? How can you have a hand in shaping what role women play in leading the medical field foward in the future?
Healthcare Mentorship Resources for Women in Florida
Many leaders want to pass on their expertise to other women in the field, but finding the right way to get started can be challenging for both the mentor and the mentee.
The National Research Council found that female medical professionals
who provided mentorship were rewarded with a 25% increase
in the funding of grants, making it a beneficial practice for both parties.
Here are some resources that mentors can share with their pupils that are looking for funding, resources, and knowledge to grow within the Florida healthcare industry.
The Healthcare Business Women's Association – Florida Chapter: An organization providing a variety of resources to women in the local healthcare sector. This resource is a wealth of knowledge and tools for learning more about the industry, and is also incredibly valuable to those currently working in the industry. The Florida chapter specifically offers a mentorship program, seeking both leaders and those in need of guidance. Plus, you'll find upcoming events, educational resources, and research opportunities available.
Women's Health Care Executive Network of South Florida: A respected network within the field on both a national and local level providing educational programs and networking events to assist women in learning about healthcare management.
Arts in Healthcare: This is a great resource for students and active professionals in the health care industry. The organization seeks to build a networking within the medical industry through the use of the arts. The activities allow the public to gain further knowledge about various issues, but also help professionals and students connect on a personal level outside of their trade.
Public Health Scholarships: This database of public health scholarships offers information about educational scholarships available to students seeking public healthcare careers. There are a variety of scholarships available, and the database includes all of the pertinent information including requirements and deadlines. While many are open to a national audience, a select few are specifically for Floridians.
Florida Public Health Association: This local organization offers local news, hosts informative events for professionals, students, and the general public, and offers scholarship information for students interested in making a difference in the Florida health sector. This is also a great networking resource for females many of the leaders serving through the organization are women within the healthcare community.

Seacoast Small Business Lending: Seacoast loves to help women in business, including women in healthcare (human healthcare AND veterinary services!) finance their business goals and grow their practices and establishments. We're here to help make your dreams of becoming successful leaders in your industry come true.
Do you know of a great resource within the Florida healthcare industry that supports the future of female leaders? Share with us and other women in business during our twitter chat with Seacoast's own EVP, Small Business Banking Leader on Tuesday, April 26th at 12pm. Join the conversation by following #SeacoastBizWomen or @SeacoastBankCom on Twitter.
LET'S DO LUNCH! JOIN OUR TWITTER CHAT WITH JULIE:
Whether you've been in business for many years or you're just starting out with a brand new passion project, it can be overwhelming to even know where to start or to find your most productive next step for your business or yourself as a professional. Take your first step toward learning more about being your best Women in Biz self on April 26th at 12pm EST, as Julie joins Seacoast's Twitter (@SeacoastBankCom) to provide insight on her own experiences as both a business and community leader, to open a discussion up for women in business to share their thoughts on mentorship, the role of women in business today as well as in the future, and dive deeper into how we begin to make a meaningful shift in the involvement and profile of female leaders in the workplace. If you have a question you'd love to see answered during this chat, be sure to submit it to the form below. We can't wait to learn more about your thoughts on the subject, so mark your calendars for April 26 at 12pm, and let's do lunch.
Other upcoming events include:
Orlando Business Journal Women Who mean Business Nominee Receiption: April 25
Orlando Business Journal Women Who Mean Business Awards Luncheon: April 29
ASK A WOMEN IN BUSINESS MENTOR A QUESTION:

About Julie Kleffel
Julie Kleffel is Seacoast Bank's EVP, Small Business Banking Leader. She joined the Seacoast leadership team as a result of a merger between her former institution BankFIRST and Seacoast Bank. She is responsible for developing, implementing and overseeing the bank's small business banking strategies and initatives statewide. Prior to the merger, Julie was BankFIRST's Executive Vice President and Commercial Sales Leader. She has over 19 years of overall banking experience.

As a fourth generation Central Florida native Ms. Kleffel has strong ties in the community. Ms. Kleffel currently serves as the Treasurer for the Garden Theatre, Executive Board Member for the Dr. Phillips YMCA, Finance Committee for the Central Florida YMCA, and Executive Director for the National Entrepreneur Center. She is a Lifetime Director for the West Orange County Chamber of Commerce. Previously she served as the Past President for the West Orange Committee 101, Past Chairman of the Roper YMCA, Past for Oakland Park Foundation Board, and Past Advisory Board Member for Westside VoTech. She is a graduate of Leadership West Orange.

A graduate of the ABA National and Graduate Commercial Lending Schools, Ms. Kleffel has also received the prestigious "Certified Lender Business Banker" designation from the Institute of Certified Bankers. She completed her professional education by graduating with distinction from the American Bankers Association Stonier Graduate School of Banking at the Wharton School of Business at the University of Pennsylvania in 2009. Her graduate Capstone Strategic Project was published by the ABA immediately following her graduation. She has served as an Advisor and Advocate for the school since 2009.
Connect with Julie Kleffel on LinkedIn