Fresh Starts: What Our Readers Are Looking Forward to in 2017
Seacoast Bank wants to wish you and your family a Happy New Year! Whether you have new resolutions or are looking forward to great upcoming events in 2017, we are celebrating a new year full of fresh starts and positive change.

Keep going to see what our readers are most looking forward to this year and add your input on our Facebook page!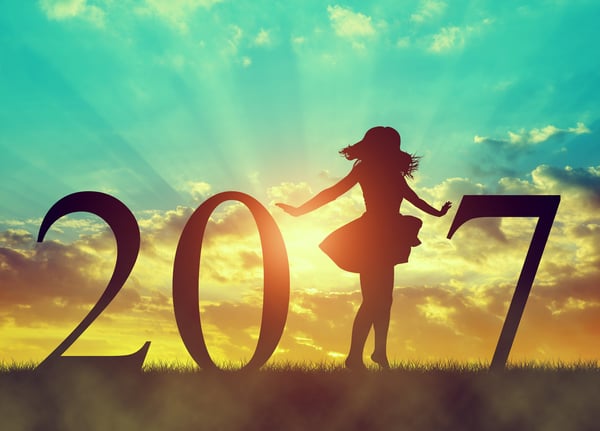 Facebook Community Messages

"Looking forward to a wonderful year of more blessings success… and intrigue, and for healing of hearts, life liberty and pursuit of some happiness for others..."
Keith Gilbert


"I am most looking forward to going back to Atlanta, my hometown, for Easter as well as to honor my paw paw in the GA Lymphoma Walk for a Cure fundraising event❤"
Casey Collins Koppenhoefer


"Moving back to NY to be closer to family & seeing my sons eyes when he meets all of his Aunts, Uncles & cousins for the 2nd time."
Marie Dean


"Getting my credit in the excellent status, taking trios with my hubby, not STRESSING to the point of illness, losing and maintain my weight approx 20 lbs and being a better person."
Jennifer Bonitto


"I want to become better as an employee, parent and all around person. That's what I look forward too."
Carmela Jones


"I'm looking forward to being able to keep helping Homeless Veterans in my area, Homeless persons Angels Of Hope Outreach Ministries Inc.Homeless, 4H Bullseye Irc Safe Shooters of Indian River County-teaching Youth proper ways to be a gun owner and using the skills to hunt for food if needed. We are supposed to learn from our Elders and teach it to our Kids. Fellsmere Community Prayer And Worship And Preschool Inc Helping Children & Animals not to be abuse or neglected. Their is so many ways to help and takes no effort to do so, keep the Light bright!"
Christine Cole


"I'm most looking forward to life getting better and knowing that no weapon formed against me shall prosper and to be happier and to live and let live."
Jackie Hardeman


"More knowledge, wisdom, and understandings in the things that pertains to life and godliness. In getting that, all I need will be added unto me!!!"
Terry Kennedy


"Always to take better care of myself, but that one is a roller coaster every year all year."
Vikki Bp


"Marrying the love of my life and launching my business!"
Kate Finnerty Sansone


"A smooth move to another home!!!!!"
Valerie Dovutovich


"Health and everything else will follow!"
Mia Guzman-Feliciano


"Peaceeee"
UW Workman


"Being your assistant"
Marian Mason


"A miracle"
Martin Knight


"PEACE IN THIS WORLD WE LIVE IN"
Karen McCoy


"Recovering from addiction, getting my life back"
Michelle Johnson


"Prosperity and Good Health Blessings To All!!!"
Maria Rosales


"Quiet"
Sizanne Cologgi


"To living my life"
Conswayla Green


"Peace"
Lorri Indictor Oziri


"Mo' money ..."
Normajean Bianchi


"Blessing peace happiness, health"
Geneva Alford


"HEALTH AND PEACE"
Marta Aguilar


"Peace n Happiness"
Suzanne Kraszewski Switzer


"For Greatest and for Peace of mind!!!"
Donald Merten


"No regrets. And NO USERS !!!"
Leslie Siebert


"Good health and Peace!"
Thelma Washington


"Peace"
Mamoo Newhouse


"T/U"
Diane Pastrana


"I'm looking forward to getting married to the love of my life, together for six years, finally get a chance to show the world what we mean to each other, April can't come soon enough!!!!"
Katee Lisle


"I am looking forward to strengthening relationships with friends and family, identifying new business opportunities for Seacoast Bank, and doubling the Treasury Management Customer base by year end! 50 is the New 20!!!"
George Metcalfe


"This is an amazing world and I am looking forward to seeing something new. I haven't been to "Yellowstone Park" so that is the plan for this year."
Stephanie Sawyer


"Looking forward to purchasing our first home in Florida! :)"
Sylvia Winningham


Did your favorite charitable organization make the list? It's not too late to comment on our Facebook post to add your input!