To celebrate 90 years of community love, Seacoast is rewinding time to provide you with a look back at some of the most popular baked goods from the Roaring 20's.
According to Old Fashioned Living, The Woman's Magazine from 1921 reccomends a few simple recipes that will be sure to please your guests this Easter. Pair any of these dishes with fresh fruit, bacon, or sausage for an Easter brunch that will be as delightful as the holiday itself.
Check out these classic recipes that will make you the 'bees-knees' this Easter: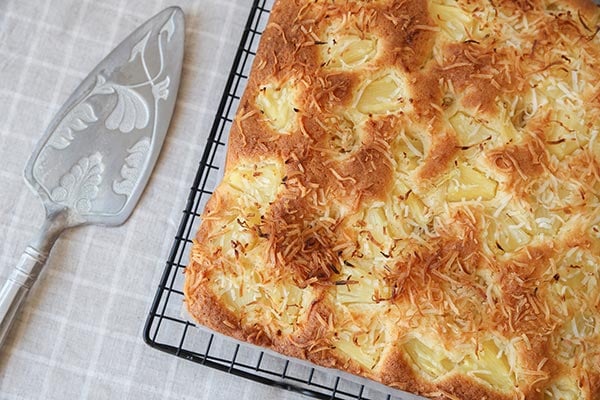 1. Coconut Breakfast Bread
2 cups flour
1/3 cup butter
1/4 tsp. salt
1/4 cup sugar
1 egg
1/2 cup finely shredded coconut
2 tsp. baking powder
Sweet milk
Rub the butter into the flour to which the baking powder, salt and sugar have been sifted, add the beaten eggs and enough sweet milk to make a soft dough. Turn onto a floured board and shape with the hands to fit a cake or bread pan. Brush over the milk or cream and sprinkle with the coconut. Bake in a quick oven about fifteen minutes. Cut into squares and serve.
Notes: sweet milk is basically whole milk vs. buttermilk or soured milk, which are often used in baking as well. If a recipe calls for sweet milk then it means to use a regular, whole milk with nothing added.
2. Oatmeal Gems
2 cups rolled oats
1 1/2 cups flour
1/4 cup sugar
1/2 tsp. salt
2 cups sour milk
1/4 cup melted butter
1 tsp. baking soda
1 well-beaten egg
Place the oatmeal in the milk the night before and let stand over night. In the morning add the other ingredients. Beat and fill, hot buttered gem-pans about two-thirds full and bake in a quick oven.
Notes: Gem pans were often cast iron, and were rather like shallow muffin pans. They were often round, and sometimes rectangle. Muffin tins can be used and only fill half way or so.
3. Hominy Waffles
1 1/2 cups hominy
2 cups milk
3 tsp. baking powder
3 eggs
2 cups flour
1 tsp. salt
Use fresh-cooked hominy; add the beaten yolks of the eggs and the milk. Sift the baking power and the salt with the flour; then fold in stiffly whipped whites. Bake in waffle irons and serve with maple syrup or sugar and cinnamon.
Notes: Hominy is corn that has been specially processed. It can be bought dried then cooked for 8 hours, or bought canned, which has already been cooked, and is ready to use in recipes like the above waffles.
This recipe is from the March 1923 issue of Modern Priscilla Magazine.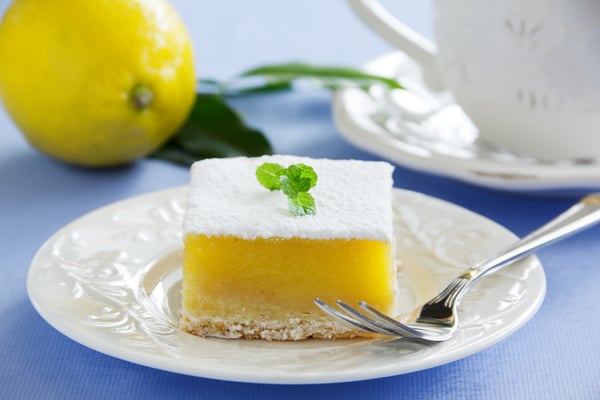 4. Lemon Cloud Dessert
1 cup graham cracker crumbs
2 tbsp. sugar
¼ cup melted butter
1 (3 oz.) package of lemon flavored Jell-O
1 cup boiling water
1 cup undiluted evaporated milk
Combine cracker crumbs and sugar in a small bowl; blend in butter until moistened. Reserve ¼ cup crumbs.
Press remaining crumb mixture onto the bottom of an 8 inch square baking dish. Dissolve gelatin in boiling water in a large bowl; refrigerate until it has jelled to the consistency of unbeaten egg whites.
Add evaporated milk; beat for 12 to 15 minutes or until mixture holds soft peaks. Spoon over crust in dish.
Sprinkle reserved ¼ cups of crumbs over top. Refrigerate for 2 to 3 hours. Cut into squares for serving.
5. Rice Griddle Cakes
3 cups boiled rice
2 cups flour
1/2 tsp. salt
1 tsp. sugar
1 1/2 tsp. baking powder
2 eggs yolks
2 cups milk
2 egg whites
Put boiled rice through a sieve. Sift dry ingredients; add rice, beaten yolks and milk. Beat well and fold in last the stiffly beaten whites. Cook on a piping hot griddle. Make cakes rather large and serve one to a person. May be served with maple sugar, syrup or butter.
-Testing the griddle by dropping water on it. If the water forms balls which merrily dance over the griddle it is hot enough for cooking the cakes.
-Cook on the first side until the cakes are covered with bubbles, then turn.
-Cook until just brown on the other side.
-Turn only once, otherwise the cakes will become tough.
For more timeless recipes that are sure to delight, please visit Old Fashioned Living.