National Small Business Week is being held May 1-7, but we're continuing the celebration throughout the month of May, discussing small businesses and the crucial role they all play in the success of our thriving local communities.
Join us as we cover best practices, next steps toward success and the challenges small businesses face (as well as how to overcome them). If you're a small business owners or dream of one day following your entrepreneurial dreams, you don't want to miss this month-long series of useful content and tools for success.
Why Small Business Owners Should Participate in the Great Give Event
At the heart of all small business operations is the desire to serve. Local business owners have the opportunity to fill one specific need within the community, but successful entrepreneurs are also always looking for even more ways to broaden their impact.
In May, Give Local America is hosting a 24-hour community gifting drive to support local nonprofits across the nation. The organization has localized branches like Great Give Florida in the Palm Beach and Martin County areas, as well as Give Day Tampa Bay. The Great Give Event is hosted in conjunction with the local United Ways and matches every local gift within the 24-hour period with other resources provided by the Palm Beach and Martin County Community Foundation.
In pervious years, the great Give Florida event ranked 7th out of more than 200 participating communities in the Give Local America locations, by raising more than 68 million dollars nationally and 3.1 million dollars locally. The drive is open to anyone who wants to support local causes, but it comes with some added strategic perks that small business owners should consider as smart business advantages.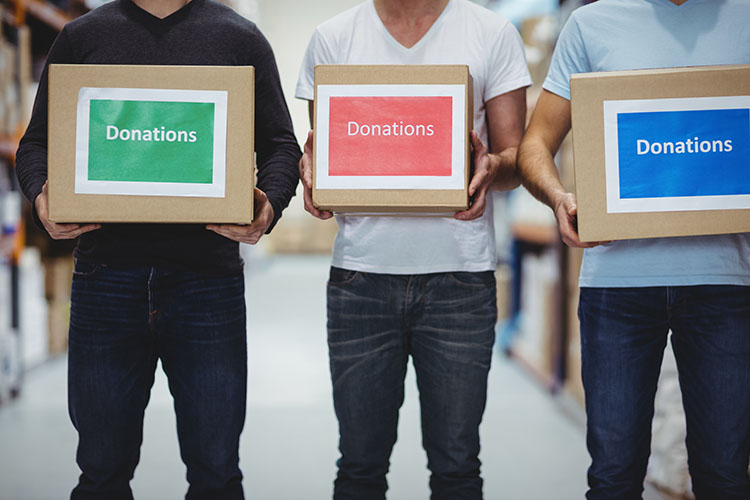 Marketing That Matters
Participating in charitable giving is a great opportunity for business owners to gain more exposure while helping the community through a cause that matters to their brand. Supporting the causes you care about as a small business owner gives a broader range of depth to the story of your business, which allows the community to make a deeper connection outside of the normal business transaction.
A Few Key Facts About Consumers on Giving Businesses (Source: Cause Evolution Cone Study)
85% of consumers have a more positive outlook on businesses that give to charities they care about.
90% of consumers want companies to talk about how they are giving back to the community.
83% of Americans want the businesses they interact with to support charitable causes.
91% of consumers want businesses to support causes specifically in the community they operate in.
The evidence is clear that if you want to grow roots within a community for a long and successful tenure, supporting local causes is the best way to show that you care about the needs of others rather than only seeking to make a profit.


Enjoy the Karma of Tax Deductions
The government rewards small businesses that give to classified 501 nonprofits with tax write-offs in the amount of their gift. The total deduction can't exceed 50% of your company's adjusted gross income, but a large donation amount could go a long way.
Work with your bookkeeping team for the best advice on figuring out where that extra money could go. A considerable investment through the Great Give event could allow your business to move towards your own financial goals faster or serve as a "reward" later down the line for investing back into your community.


Strong Businesses Need Strong Communities
At the end of the day, a business's reputation is linked to the impression others have of the community in which they operate. When consumers outside of the area have a positive impression of a place, they feel more open to trusting those local small businesses with their patronage.
It's important for all local business owners to be good neighbors and support programs and organizations that are able to give their time and investment to local issues. The consumers and potential target market within the area of your business look to entrepreneurs as leaders in multiple facets. When consumers witness leaders using their skills to impact local change, they will be more open to trust you in helping them make a change by interacting with your business.


There are a variety of ways businesses can consider getting involved with The Great Give event. Click Here for more details, the full list of organizations, and giving opportunities.
Get get your give on!
If you're interested in launching a new business or have questions about your existing small business operation complete the form below to contact a small business banker today.