By recent Presidential Proclamation, October 23rd – October 29th is the inaugural official Minority Enterprise Development Week. This recognition is meant to encourage the continued growth of minority-owned businesses and recognizes the impact their unique contributions bring to the progress of American commerce.
This week is about joining these local entrepreneurs on their journey to success, which ultimately improves the operation of other businesses and the Florida communities they serve.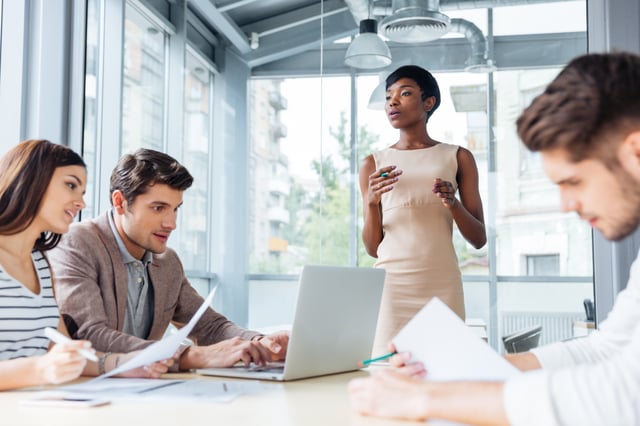 Here's a list of resources Florida minority entrepreneurs can utilize to reach their goals and serve their customers better.
The Minority Business Development Agency – The only Federal Agency providing minority-owned businesses specifically tasked with providing resources and opportunities to grow their business and skill set. Connect with local business center for more information about specialty grants, loans, catered business news, partnership opportunities and more.
The Florida Women's Business Center– A local organization funded in part by the Small Business Association offering professional mentorship, news, events, and supportive services to females business owners throughout various counties in South Florida. Their "Business Women Rock" event is also incredibly popular for networking and development opportunities.
Resources for Female Entrepreneurs in Florida – Seacoast's recent Women Who Mean Business Series features an extensive list of local Florida resources for female-owned businesses. Discover new tools, networking opportunities, skill workshops, and more ways to use your unique perspective to reach business goals.
Florida Association of Minority Business Enterprise Officials – This is a great resource for discovering new opportunities to develop the skills needed to grow your business and influence in Florida. The organization focuses on public policies affecting minority-owned businesses, and development opportunities to improve your business operation, strengthen professional relationships, and recognize local leaders.
The National Entrepreneur Center – This organization is based in Central Florida with a mission to encourage development within all Florida-based entrepreneurs. The center can help minority-business owners navigate numerous national and statewide resources to develop their next plan of action based off of an owner's unique background. This organization regularly brings together a variety of business owners for professional networking, community service projects, mentorship programs, and collaborative plans to increase innovation for local businesses.
Other business owners and local consumers can join in the celebration, by sharing their support for their favorite businesses with others. A great place to start is taking part in the social media conversation through the hashtag #MEDWeek.
However you choose to honor the inspiration of these unique entrepreneurs, remember that everyone has a role to play in maintaining a healthy community. Take the time to let your local minority businesses owners know what their efforts mean to you and the impact their business has on your own goals and needs.
Minority business owners, the Seacoast team is here to support your journey to success. We are excited to offer our financial resources and experience to maximize the impact of your growth all year long. Contact our Commercial Business Banking team if your annual revenue is over $5 Million, or learn more about Small Business Banking solutions if your operation produces up to $5 Million. There's an opportunity for everyone to find the right financial options to put their dreams in motion.