For small and medium-sized businesses (SMBs), there is no end to the challenges of identifying, targeting and acquiring new customers. While the tools needed to reach audiences today have never been better, building investment activities that include comprehensive small business marketing strategies takes planning and commitment.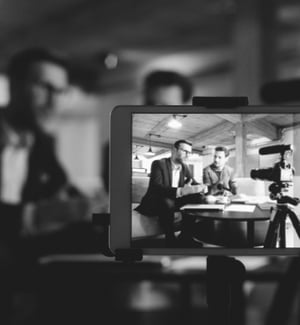 "Many of the small business owners we serve face this dilemma. It is important to have a banking partner that can provide insights and solutions that help SMBs address these trade-offs in a manner that helps their business grow," said Allen Brinkman, Tampa market president and head of commercial banking for Seacoast Bank.
Small business owners may experience equal parts exhilaration and anxiety thinking of the opportunity marketing poses, as well as its accompanying expense. The question likely at the heart of their anxiety: How much do I spend on business marketing and planning?
Deciding How Much to Invest in Marketing
SMBs may wrestle with determining the right amount of investment needed to create a reasonable return. "Businesses often use a percentage of their gross revenue to budget for marketing and planning expenses, which allow for spending to grow and contract as needed," said Amy St. Hart, vice president and business banking manager at Seacoast Bank.
"The U.S. Small Business Administration recommends spending 7% to 8% of gross revenue for marketing and planning, if the business generates less than $5 million a year in sales and net profit margin is 10% to 12%."
"WHILE THE TOOLS NEEDED TO REACH AUDIENCES TODAY HAVE NEVER BEEN BETTER, BUILDING INVESTMENT ACTIVITIES THAT INCLUDE COMPREHENSIVE MARKETING STRATEGIES TAKES PLANNING AND COMMITMENT."
---
Where to Spend Your Marketing Budget
This is no small commitment and many business owners grapple with making the investment in small business marketing and planning in lieu of hiring talent or improving their product capabilities. St. Hart notes it is critical to do both. She points out marketing budgets vary depending upon industry, competition, profit margins and other factors. She also observes that marketing is much more than traditional advertising, distinguishing it as just one element of the overall marketing mix.
In his May 2017 Forbes.com article, Michael Evans, the managing director of Newport Board Group, a partnership of board directors and senior executive leaders, cautioned business owners not to place all their bets on one number. He recommended splitting marketing spend between a variety of brand development costs such as websites, blogs, sales collateral, and promotion costs, as well as campaigns, advertising, and events. He also advised never to base marketing budget simply on what's left over after covering all other expenses.
Paying for Marketing: Acquiring a Loan for Business Growth
Can a business really get a loan for those types of marketing activities? According to St. Hart, yes, though the loan would not be specific to those activities – it would be labeled as working capital or business growth expenses.
"If clients are able to pay off the loan within six months to a year, then I would suggest a line of credit they could use again for future marketing needs," St. Hart said. "But if it would take longer to pay off the debt, then I would suggest a term loan with a fixed rate and payment."
For all the talk about expenses, Brinkman encourages clients to take a long-term perspective.
"Business owners should not see marketing as an expense but as an investment that if done well, can produce a return and help their business grow to the next level," Brinkman said.
As with any other investment, he counsels Seacoast clients to use patience. He suggests a test-and-see strategy as they increase their investments in in their business' marketing.
"You consult smart people, create a plan and then execute," said Brinkman. "But it's critical to measure your results along the way, so you can adapt your plan as you learn what works best for you."
Seacoast Bank is one of the largest community banks headquartered in Florida with approximately $6.7 billion in assets and $5.2 billion in deposits. The bank provides integrated financial services including commercial and retail banking, wealth management, and mortgage services to customers through advanced banking solutions.
By Joel Staley