The Best Places to Beat the Florida Heat This Summer
Three-quarters of the year, Floridians get the last laugh when it comes to weather.

But that all changes in the summer. The summer heat combined with high humidity can be brutal in Florida, but that doesn't mean you need to hide inside by your air conditioner all day. These are some fun Florida summer activities that will help you beat the heat, and some safety tips to make sure you and your loved ones stay cool and protected.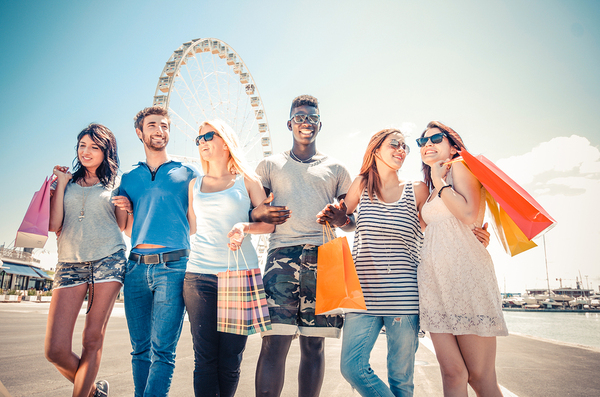 Grab some friends and beat the heat this summer.

Go To The Beach

Did you need us for this one? It can't be said enough -- the beach is your best friend during the summer. With average summer water temperatures in the Atlantic around 80 degrees Fahrenheit, and with Gulf temperatures even higher, the beach will be the cheapest and the most fun way to escape scorching temperatures.

Find A Water Park

Of course, not all Floridians have easy access to the coast. Luckily, no matter where you are, there WILL be a body of water nearby. Local pools can be a fun place to drop-in for a cool down, but if you're really looking for excitement, check out one of Florida's many water parks. Everyone enjoys a thrilling ride, but rather than bake in a metal roller coaster in the glaring sun, get your kicks in the comfort of cool water and a bathing suit.

Have A Picnic

A great way to enjoy the warm weather and lush greenery of summer is to head to a local park or just find a spot of shade and have a picnic. Not only will you stay out of the direct sun, but if you pack the right foods -- think fruits and vegetables -- you'll stay cooler for longer.



Make sure to stay safe when braving Florida's heat.

Tips To Stay Safe

Even the most seasoned Floridians know that the summer heat isn't to be taken lightly. You should always wear sunscreen -- even if you are not planning to be outside for long. An SPF of 30 or higher is ideal, and if you do end up going into the water or sweating profusely, remember to reapply.

Cover your sensitive areas for another layer of protection. A hat can help keep you cool and protect your face from excess sun, and having cover-ups with you at the beach or park will make sure you avoid sunburn. Sunglasses with UV protection will help protect your eyes from damage.

Drink lots of water! Dehydration is a major problem in summer months. Is your shirt soaked with sweat? Then you need to replenish that hydration within your body to keep going. Avoid sugary sodas and too much caffeine, as both will only exacerbate your dehydration.

Remember, the most sensitive groups to sun exposure will be older adults and young children. Make sure that they have access to areas of shade, plenty of water, and are dressed appropriately for the weather. The hottest parts of the day are when the sun is highest, so if you are looking to do activities outdoors, aim for the earlier part of the morning and later in the afternoon.

Despite the summer heat, Florida is still one of the best places for year-round quality of life, making it a great choice for your new business. Contact us today to find out about our commercial banking solutions.