Staycation Ideas For a Perfect Spring Break
Ready to shake off the winter blues but a trip is not in your budget this year?
We've got you covered! Our readers shared their favorite ideas and local hot spots to make this the best Spring Break yet! Read on for our top picks and add your input on our Facebook page!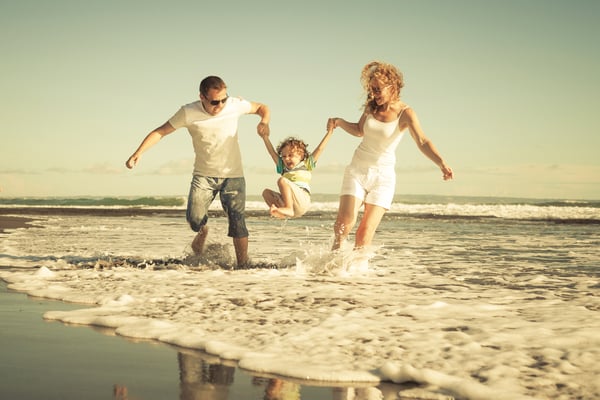 Facebook Community Messages

"My son (7) said Loggerhead is awesome for sea turtles.
Norton Art Museum is FREE right now through renovations.
School House Museum in Boynton is pretty fun too."
Erika McDermott


"Trip to the Dry Tortugas!"
Don Howard


"Take a sail on the Schooner Lily or take the family for a ride on a DC-3 at MFI's Family Day!"
Bryan Morton


"Smithsonian Marine Station and Ecosystems Exhibit."
Farrah Rivera Calender


"Head to New Smyrna Beach. Great restaurants, activities, monthly events, and very deep beaches. Also a popular spot for surfers. We loved it so much, we bought a place there. It's a hidden treasure in Florida."
Alex Garcia


"SeaWorld is running a FL Resident offer right now for their annual pass options. Right now you can get an annual pass for $14/month and no down payment. Plus you get Aquatica for free!"
Casey Koppenhoefer


"Turn your cell phones off and cherish the smiles laughs and memories you create with family because the memories you create can't be replaced or duplicated. Also live spontaneously."
Eden Lombardo


"There are so many local air boat or glass bottom boat tours up and down the coast and they are such a great local adventure. As locals, we can sometimes forget to appreciate the amazing fauna and flora in our area and these fun day trips are such a great reminder of how lucky we are to live where people vacation! Great for adults and kids alike."
Ashley Maki


"During late February, early March catch a Spring Training game. The Marlins and the Cardinals play at the Roger Dean Stadium in Jupiter, which is a charming and intimate ballpark. To splurge for date night, select a seat at the iPic Movie Theater in Boca Raton and relax in reclining leather seats with wait-service. The iPic takes going to the movies to a luxurious experience. To cap it off, drive to Fort Lauderdale for fine dining. My favorite is Market 17."
Ellen Vignola


Do you have a great idea or favorite place to spend Spring Break this year? It's not too late to comment on our Facebook post to add your input!