Still not sure how to sweep that special someone off their feet? Don't worry, we've got you covered!
Whether it's a beach trip with close friends or a romantic dinner on the pier, we asked our readers for their favorite swoonworthy date night spots and you delivered! Keep going to see what spots made our romantic list and add your input on our Facebook page!
Tip: Write these ideas onto slips of paper (add your own too) and place them in a jar to be drawn the next time you and your love are looking for the perfect date night. No more trying to decide where to go. Pull an idea and enjoy the experience! Use these to plan the perfect date any day of the year!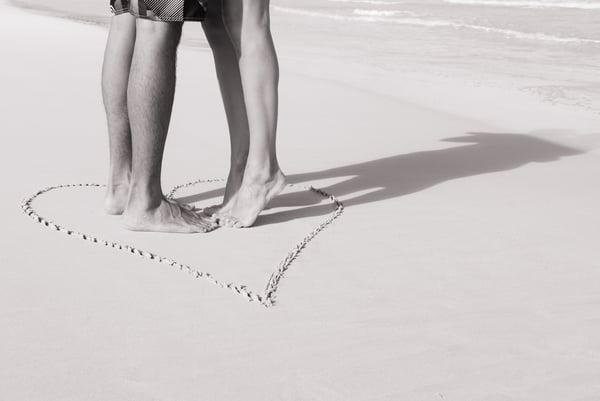 Facebook Community Messages

"In Orlando: The pirate themed putt putt on international drive, cafe tu tu tango, Texas de Brazil, an IMAX movie at city walk.
Lake Mary/Sanford: The imperial in Sanford, willow tree in Sanford, Terra Mia in lake Mary."
Andrea Russell


"District Table & Bar in Stuart! Chef Jason Stocks always has an amazing and exciting menu and the wine list is excellent!"
Tori Conway


"The fort pierce south jetty at moonrise or any evening people watching from the boardwalk or a bench."
Patty Tomes Rothacker


"Luna in downtown Stuart. It's where me and hubs met. The Gafford is amazing as well- it's where we had our wedding dinner."
Sharon Reinhardt Horton


"I must agree with Manatee Max down there. Fresh Catch Stuart has great food, service, atmosphere, sometimes David Goodman performing, and the price ain't too bad either."
Bryan Morton


"Cajun Cove in Royal Palm Point Vero Beach. Great food and great martinis."
Sandy Heinze


"Take a walk at sunset any where. By a lake or beach west coast. Or any where u can watch the sunset. Really."
Tonia Beasley


"Sitting outside about 9:00 pm just enjoying the night and the companionship."
Gerry Harmon


"A beautiful moon let walk on the beach on the lake not can't do it because mosquitoes will eat you alive that's a minute bugs will run you away"
Gerry Harmon


"Home on the couch watching a movie."
Martin Knight


"Spoto's (Palm Beach Gardens)."
June Collins


"Beach"
Denise Riddell


"Going through fb"
San Juanita Hunt


"Coola Fish Bar & Utiki"
Mark Whitaker


"We love Fresh Catch!"
Manatee Max


"Late afternoon Picnic along the inlet at North Jetty State Park."
Kathleen Piowaty Fredrick


"Terra Fermata of course!"
Michelle Richey


"Holding hands at sundown!"
Phillcherie Petrak


"My gal vanessa Gonzalez Joe's stone crabs"
Edwin Gonzalez


"I LOVE The Chef's Table in Stuart as well as Chuck's Seafood Restaurant in Ft. Pierce on the island "
Casey Collins Koppenhoefer


"For a Great Dining Experience, The Tides in Vero Beach! Perfect every time!"
Dan Chappell


"My husband and I love Japanese Hibachi and we go to Kobe's or Osaka's out here in Lake County, FL."
Allison Liston


"Casa Bella in Stuart is so quaint, perfect for a Valentine's date."
Laura Mann


"Café Chardonnay but have to make reservations early. :-)"
Stephanie Sawyer


"Ocean Grill, Vero Beach"
Elizabeth Olivo


"The Garlic- New Smyrna Beach! It is our favorite."
Stacy Maclure


"The Backroom Steakhouse in Apopka is a great new addition to Central Florida"
Bill Arrowsmith


"Armando's in College Park, Christner's Steakhouse and Enzo's on the Lake in Orlando"
Kellie Landwer


Did your favorite restaurant or local date spot make the list ? It's not too late to comment on our Facebook post to add your input!