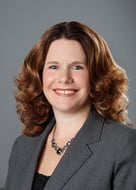 Seacoast Bank's Julie Kleffel speaks with the Orlando Business Journal and discusses growing optimism among Florida small businesses resulting in increased lending activity.
The executive vice president and community banking executive of Seacoast Bank's Orlando office — and former OBJ Women Who Mean Business honoree — said that optimism already translated into 25 times more loan volume for Seacoast in 2017 versus 2013. "Small businesses of all types in the Orlando area are looking for working capital to grow right now. Our Orlando, Palm Beach and Tampa markets especially are really seeing a lot of activity. We expect 2018 to be even bigger."
Read the entire article here or click to learn more about our Small Business lending products.