March served a great reflection on Women's History Month honoring the path women have traveled to get to where we are today, but throughout the month of April we're looking forward to the future of strong women in business, so let's continue the conversation about the importance of women in leadership roles.
Join us as we discuss female leadership roles in businesses and communities, tips on how businesswomen can pull ahead in the workplace and business ownership, interesting facts and statistics about businesswomen and leaders, and how women can step up within their industries and lead a new appreciation of female-driven business.
Investing In Women Isn't Just Important Socially, It's Good Business Sense
To many, impact investing connotes low or no returns. Despite the skepticism, these investments made with the goal to generate a social or environmental impact alongside a financial one, are a growing market. About $60 billion worth of impact investment assets are under management, according to the Global Impact Investing Network – which provides much-needed capital to some of the world's biggest challenges, in sectors ranging from agriculture to education. And some of the biggest returns lie with women.
A survey of impact investors by the Global Impact Investment Network found that a third of respondents explicitly target gender equality as an impact theme, and with good reason. Investing in women isn't a noble act of charity, but a great business opportunity. A new study from consultant Cambridge Associates and the Global Impact Investing Network found that private equity and venture capital funds with impact missions produce about the same returns as funds for which the goal is simply high returns.
Marianne Haahr, director of the Global Opportunity Network, shared five ways you can invest in women, and how this helps the world.
1. Invest in 'women's crops'
In the developing world, households are more typically divided along gender lines. Women are responsible for feeding the family, and men manage the money that comes from the 'cash crops'. Traditional investments into smallholders tend to back the most lucrative assets, like tobacco, which are held by men, but focusing on subsistence crops ensures that women can feed everyone and then sell the surplus for profit. Investing in 'women's crops', such as maize, cassava and millet, empowers women within their own families and beyond the household. Haahr says that "some women form cooperatives so they can market their produce at better prices, and this gives rural women a stronger voice locally."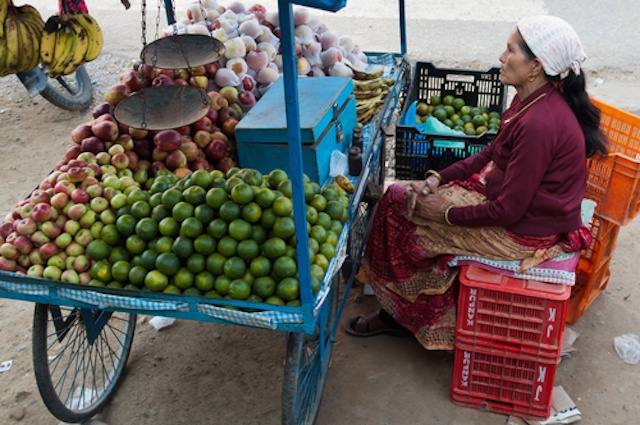 2. Back micro-insurance
"Poor people don't live hand to mouth – it's a myth," Haahr explains, "they're brilliant portfolio managers." She's referring to the sheer diversity of crops and livestock women invest in when they have money from the most recent harvest. Micro-insurance provides protection for households on low incomes, so that when there's a crisis – the rains don't fall or a pest hits the crops – women aren't forced to sell off their assets, such as the chickens and cows. "She's lived through enough crises to know that her best approach is to diversify, so micro-insurance allows her to maintain that over the long-term" adds Marianne.
Check out: LeapFrog
3. Pave the way from microfinance to microsavings
Led by the model created by Grameen, microfinance has demonstrated significant returns for women who demonstrate, time and again, their capacity to lift their families out of poverty. "The other side to the coin is microsavings" says Haahr, who points to the success of mobile banking in Africa as crucial in giving women more control over their finances. "When women have cash, they are often pressured to spend it or give it to a male family member, so if you invest in low-barrier savings options then you're giving women a greater say in how their money is spent, and that's better for the entire household."
Check out: Kiva, or the stocks in mobile banking platform M-Pesa
4. Invest in leadership
"Women in leadership positions are role models for the next generation, but we have to do more to get them there," Haahr says. In addition to seeking out companies that target women as beneficiaries, it's easy to invest in women by choosing those that have good internal policies on gender, and are led by women. This is great for giving women the backing they need to flourish in leadership roles, and research by Mckinsey also shows that it's also great for business – companies with gender diversity outperformed those who don't by as much as 15 percent. Another report showed that Fortune 500 companies with at least three female directors saw a return on invested capital increase by at least 66 percent. "Ask fund managers for options that are led by women, and make it clear it's one of your key investment criteria"Haahr says. It's clearly an untapped market, as a findings show that only 2.7 percent of VC funding goes to female-led companies at the moment.
Check out: Tools available through Women's World Banking, and the work of Wedu
5. Invest in the long term
Impact investing doesn't always produce returns overnight, but investing with an eye to the long-term is more likely to yield financial and social outcomes as far as women are concerned. "You can pick the length and return of an impact investment, but it's more often the case that you'll see a higher return over ten years than, say, one year," Marianne explains. "If it's important for you to see comparable returns, then have your eye on a long term strategy. Many of the challenges women face today will take a generation to solve."
Check out: Global Impact Investing Network's guidance and options on investing in women
There's no shortage of opportunities to make women a part of your investment strategy – with results that will improve lives as well as your investment portfolio.
If you'd like to learn more about the importance of investing in women and creating female leaders for future generations, or gain insight from a female business leader who truly does it all - Don't miss your opportunity to ask Seacoast's Executive Vice President, Small Business Banking Leader, Julie Kleffel any question you'd like about being a women in business in the form below.
AND mark your calendars for April 26th at 12pm EST, as Julie takes over Seacoast's Twitter (@SeacoastBankCom) to provide insight on her own experiences as both a business and community leader, to open a discussion up for women in business to share their thoughts on mentorship, the role of women in business today as well as in the future, and dive deeper into how we begin to make a meaningful shift in the involvement and profile of female leaders in the workplace.
ASK A WOMEN IN BUSINESS MENTOR A QUESTION:

About Julie Kleffel
Julie Kleffel is Seacoast Bank's EVP, Small Business Banking Leader. She joined the Seacoast leadership team as a result of a merger between her former institution BankFIRST and Seacoast Bank. She is responsible for developing, implementing and overseeing the bank's small business banking strategies and initatives statewide. Prior to the merger, Julie was BankFIRST's Executive Vice President and Commercial Sales Leader. She has over 19 years of overall banking experience.

As a fourth generation Central Florida native Ms. Kleffel has strong ties in the community. Ms. Kleffel currently serves as the Treasurer for the Garden Theatre, Executive Board Member for the Dr. Phillips YMCA, Finance Committee for the Central Florida YMCA, and Executive Director for the National Entrepreneur Center. She is a Lifetime Director for the West Orange County Chamber of Commerce. Previously she served as the Past President for the West Orange Committee 101, Past Chairman of the Roper YMCA, Past for Oakland Park Foundation Board, and Past Advisory Board Member for Westside VoTech. She is a graduate of Leadership West Orange.

A graduate of the ABA National and Graduate Commercial Lending Schools, Ms. Kleffel has also received the prestigious "Certified Lender Business Banker" designation from the Institute of Certified Bankers. She completed her professional education by graduating with distinction from the American Bankers Association Stonier Graduate School of Banking at the Wharton School of Business at the University of Pennsylvania in 2009. Her graduate Capstone Strategic Project was published by the ABA immediately following her graduation. She has served as an Advisor and Advocate for the school since 2009.
Connect with Julie Kleffel on LinkedIn
Read the original article on Forbes. Copyright 2016.