National Small Business Week is being held May 1-7, but we're continuing the celebration throughout the month of May, discussing small businesses and the crucial role they all play in the success of our thriving local communities.
Join us as we cover best practices, next steps toward success and the challenges small businesses face (as well as how to overcome them). If you're a small business owners or dream of one day following your entrepreneurial dreams, you don't want to miss this month-long series of useful content and tools for success.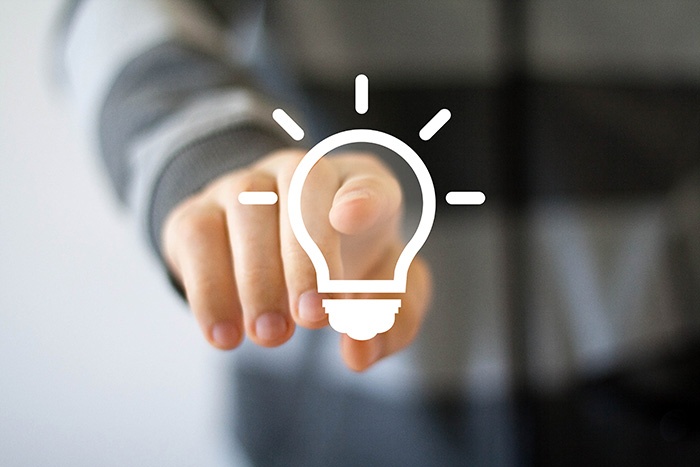 How to Start a Small Business in Florida
Congratulations future small business owners, you've completed the first step of officially becoming an entrepreneur – which is making the commitment to transform your passionate idea into an actual business entity.
You may be starting part-time or full-time, but choosing "The Sunshine State" of Florida as your home base offers so many opportunities that entrepreneurs can use to your advantage to turn your great idea into a thriving business. With the right preparation and motivation, your business can be a part of the growing long-term survival rate (currently starting at 33% according to the Bureau of Labor Statistics) of small businesses that are expected to survive the next 10 years.
While there are general steps any business owner across the nation should take, this article will discuss specific resources, steps, and advantages to Florida-specific business processes.
Getting Started
Before exploring the industry specifications and general steps needed to start a new business in Florida, take time to be realistic about your motivation and level of commitment to making your business succeed.
At least 36% of small business owners said the hardest part of the ownership process is taking the critical first step of commitment seriously, according to the 2013 UPS Store Small Business Survey. The sooner business owners were able to start putting their business plans into action, the more likely they are to limit the competition being added to their market.
The same survey shows that there are 48% of Americans dreaming of starting their own business, and of the 31% of Americans starting their businesses each month, it's taking at least two years (51%) to five years (31%) to put their plans into concrete action.
While you might not be able to start your business full time after constructing the vision of your business, there is an 18% competitive advantage over fellow new owners in taking action towards those goals as soon as possible.
In 2010, 50% of small business owners in the country reported full time work through their business, while 20% maintained part time status outside of their business to maintain a healthy income. Whichever route is best or feasible to get your start-up going, know that they both still take 100% commitment to succeed.
Understanding your motivation in seeing your new small business succeed can encourage you to cut down on the prolonging of the process, and move on more quickly to the next steps for better profitability.
Reasons Why Small Business Owners Start Their Business
At least 62% of surveyed small business owners stated that they started their business to pursue a personal passion. A few other popular reasons included the flexibility entrepreneurship allows (50%), and also the ability to control your own career (59%).
Let your personal "why" factor encourage you to join the 2.3 million Florida Small Business Owners with a strong plan of success.
Create A Plan / Know Your Industry
In the beginning stages, successful entrepreneurship is about being smart, not rich. Creating an effective business plan will allow you to develop increased knowledge of your specific industry, understand your opportunities, and identify solutions for potential hurdles. The business plan is also the key factor for gaining new investors, partnerships, securing financing, and establishing your new brand.
The Main Components of a Successful Small Business Plan
Business Concept. This is a clear statement of the mission of your business. Everything that your business accomplishes must align with the goal outlined within the business concept.
Self-Assessment. This is the internal part of the process that you have most likely started before even getting to the business plan. This is putting your commitment to the company's mission in stone. Highlight in this section what makes you qualified both on a professional and personal level including business experience, personal industry knowledge, and past assets that can be of use.
Creating a new business entity is similar to taking care of a child. There is a reason that 50% of entrepreneurs agree starting a business should be the main focus of their lives to see it mature as a healthy addition to the community.
In addition, a strong self-assessment can often be a key factor in convincing others of the strength of your business and what you bring to the table as the owner. It can also help clarify characteristics and experience needed if you're considering adding a potential business partner or qualified employees to start out on the right foot.
Market Assessment. Showcase your knowledge of the marketplace and environment your business will live in. Being able to clearly identify your target market and competitors will help you identify niches in the market and also give other professionals an understanding of why your business can succeed.
How your business plans on acquiring new customers and keep their business is another vital part to this component of the business plan. Within the next 2 years, at least 18% of small business owners have stated that their biggest concern for the future of the business will depend on the new marketing technologies and mobile search capabilities, rather than the state of the economy.
This could also be linked to owners reporting the power of word of mouth for their local small businesses, which is about 40% (a 25% increase from 2008) of their business referrals due to social media. These statistics support why there has been a 21% increase in entrepreneurs attributing part of their success to simply being a locally owned business in the area.
Showing the potential for local community support in the Florida area can help secure loans and additional funding needed by financial institutions to support you, especially if you're business finances are maintained through a local community bank. Click here to learn more about how to choose the right kind of community support for your small business.
Financial Assessment. This is an honest break down of what your company will charge for services and goods sold, and the margin of cost. For the first few years of business, this will shape the operation and future growth potential of your business based on the local community and general industry trends.
Creating a detailed plan is a somewhat optional step, but research has indicated that a business plan doubles your chance of success in meeting specific business goals.
Survey of Entrepreneurs Without a Business Plan
18% Received a Loan
18% Acquired Investment Capital
43% Were Able to Grow Their Company
Survey of Entrepreneurs With a Business Plan
36% Received a Loan
36% Acquired Investment Capital
64% Were Able to Grow Their Company
Florida Business Plan Resources
The Florida Trend - Offers great tips and resources for creating a custom business plan. They also offer details about properly structuring the document, along with further resources that both novices and seasoned professionals can utilize for research.
The Small Business Administration – The national organization has a small business planner tool that is free for business owners to use while working on their plan. The site takes owners step-by-step throughout the planning process. Some benefits to using this tool are how it allows users to save their plan online through a secure database. This lets users have freedom in working on it safely from any location without it potentially getting deleted or lost. Users can also work on it at their own pace and save as they go.
Acquire Legal Documentation
The biggest difference in being a small business owner and not an employee is the responsibility that comes with running the business successfully and ethically. That means ensuring that you've acquired the appropriate licenses, government certifications, and tax documentation. These all vary depending on industries and business models, but obtaining a mentor for advice can be a great asset when figuring out what legal documents are necessary.
Documentation will also depend on what type of business entity you will operate under. This area can change later as your business grows in scale, but starting with the right model can save your business quite a bit of money in fees and sometimes time consuming legal processes.
Register Your Business. Pick a business name and incorporation status with The Florida Department of State Division of Corporations, which is nicknamed "Sunbiz". This site will let you register your business and allow you to officially start the process of becoming a legal entity, and explain the available statuses to understand which is best for your operation.
Establish Taxable Entity With the IRS & State of Florida. The Division of Library and Information Services provides references to obtain a Tax Identification Number (EIN Number) from the IRS so your business can file appropriately with the government, and links to employment taxes that may be required for conducting your business in Florida. Failure to register properly can affect your business financially and immediately end operation. The Florida Small Business Development Center can be a great resource in understanding this process.


Obtain Permits and Licensing. Different entities require different permits necessary for operation. Gaining advice from a trusted resource can help new owners navigate this process. Once resource is the Small Business Development Center of Florida. This nonprofit organization offers free consultation to small business owners that may need guidance in growing or starting their business.



If you already know what you need to get your business started, you can register directly with the

State of Florida's regulation page

.



Types of Permits That Might Be Necessary

Zoning Permit
Signage Permit
Occupational Permit
Health Permit
Business License and/or Tax Permit
Building Permit
Alarm Permit
Fictitious Name Registration

Obtain Business Insurance
Your business is its own entity that needs to be protected. Take the time to research which type is the best for protecting your business investment.

Three Types of Business Insurance

Professional Liability Insurance – Provides a professional service and/or regularly gives advice to clients.
Errors and Omissions Insurance – Protects against accusations of negligence or the failure to perform your professional services.
General Liability Insurance – Protects against injuries to others, personal damage, or property damage.
Many operating locations will require a certain level of coverage to obtain a lease and even some partnering companies and clients will as well before working with you, depending on the industry.
Important Note: The links in this section will only take you to the official government site of registration. Third party vendors are also available, but may not all be trustworthy.
Obtain Financing
Once your business has its registered financial entities and potential investors can verify your presence and begin the financing process. There are multiple resources that can help your business gain the necessary capital and financial pieces to create a picture of success.
Previously in the Seacoast Bank Small Business Series, the team discussed in detail some of the financing options for Florida small business owners to consider, and how to choose the best option based on your business needs.
Smaller companies might look to grassroots efforts involving crowd-sourcing sites to help launch a product, or get the starting capital while reaching their target market. Then there are other companies that need specific funding for a specific goal.
Our business financial experts are available to assist with a number of loans to cater to your businesses-specific needs. Obtain the perfect location quickly with a Commercial Real Estate Loan, obtain the necessary equipment without spending your limited capital, and take care of other general start up expenses by establishing a Business Line of Credit.
Lending isn't your only option when building your businesses financial system. It's also important to have a safe and secure place to store your business funds in a business savings account, or business checking account.
Execute and Learn
From there the rest is up to you, small business owner. May your plan be as strong as your profit margin, and your motivation be high as the growing Florida small business sector. Figuring out how to run your business within your local community will have its good days and its bad days, but the right support can make all the difference. At least 80% of small business owners that have entered this special sector have reported that they would take on the entire adventure all over again despite the rigorous processes and policies. We're here to support you in finding that same joy through your local Florida small business.


If you're interested in learning more about staring a new business or have burning questions about improving your existing small business operation, there's no better place to find expertise and guidance than from a seasoned small business owner, banker and professional -Don't miss your opportunity to ask Seacoast's Executive Vice President, Small Business Banking Leader, Julie Kleffel any question you'd like about small business in the form below.
AND mark your calendars for May 31st at 12pm EST, as Julie hosts a #SeacoastSmallBiz Twitter Chat with Seacoast Bank(@SeacoastBankCom) to provide insight on her own experiences as a successful small business owner, mentor and lender, and dive deeper into how to launch, nurture and grow successful small businesses in the state of Florida.
ASK A SMALL BUSINESS EXPERT A QUESTION:
About Julie Kleffel
Julie Kleffel is Seacoast Bank's EVP, Small Business Banking Leader. She joined the Seacoast leadership team as a result of a merger between her former institution BankFIRST and Seacoast Bank. She is responsible for developing, implementing and overseeing the bank's small business banking strategies and initatives statewide. Prior to the merger, Julie was BankFIRST's Executive Vice President and Commercial Sales Leader. She has over 19 years of overall banking experience, plus was a successful entrepreneur, having owned and sold four small businesses.

As a fourth generation Central Florida native Ms. Kleffel has strong ties in the community. Ms. Kleffel currently serves as the Treasurer for the Garden Theatre, Executive Board Member for the Dr. Phillips YMCA, Finance Committee for the Central Florida YMCA, and Executive Director for the National Entrepreneur Center. She is a Lifetime Director for the West Orange County Chamber of Commerce. Previously she served as the Past President for the West Orange Committee 101, Past Chairman of the Roper YMCA, Past for Oakland Park Foundation Board, and Past Advisory Board Member for Westside VoTech. She is a graduate of Leadership West Orange.

A graduate of the ABA National and Graduate Commercial Lending Schools, Ms. Kleffel has also received the prestigious "Certified Lender Business Banker" designation from the Institute of Certified Bankers. She completed her professional education by graduating with distinction from the American Bankers Association Stonier Graduate School of Banking at the Wharton School of Business at the University of Pennsylvania in 2009. Her graduate Capstone Strategic Project was published by the ABA immediately following her graduation. She has served as an Advisor and Advocate for the school since 2009.
Connect with Julie Kleffel on LinkedIn