Martin County and other areas along Florida's Treasure Coast are at the center of the latest state of emergency, due to the blue-green algae issue. Seacoast Bank has had the honor of serving this local area for 90 years with a commitment to strong community connections that do more than just care. Seacoast is passionate about preserving this coastline culture and supporting a thriving, healthy local economy. But we need your help. More than ever it's time to support local small businesses right now.
This is an issue that area residents and businesses have dealt with in the past, but recently the issue has grown worse and it's impacting the local economy. Here are some easy ways that any Floridian can help Treasure Coast small businesses that rely on tourism and waterways to be successful.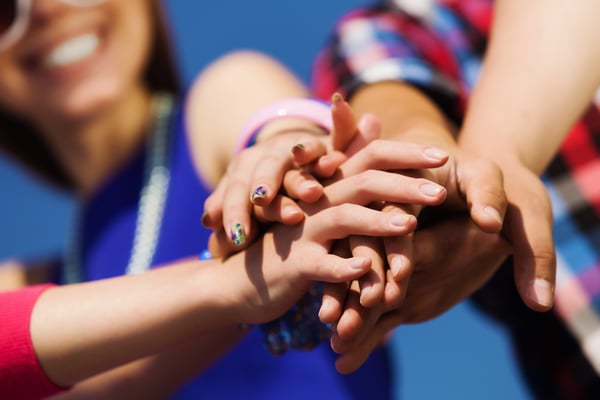 1. Shop Local Today
The easiest way to keep the local economy thriving is by spending at area small businesses, even those that operate on the water. Martin County, Vero Beach and surrounding towns have a wonderful assortment of local boutiques and stores filled with culture that celebrate "the salt life" and the unique atmosphere that can only be found in these east coast towns. Plus, there are plenty of options to help area businesses who depend on the water. How so you ask? Check out these shopping ideas:
Cultural Gifts.

From charter boats to kayaking excursions, there are a variety of activities all year round that can make that special someone's birthday amazing. Now is the best time to start planning and booking your tickets in advance. Consider purchasing gifts now to be used later. Don't forget anniversaries and graduations too!
Beat the Back to School Rush. Local surf shops are great places to pick up school clothes that your kids will not only love, but they will also think they're cool. Consider picking up a few things for yourself to rock this season too.
Tackle Your Christmas List. Give the gift of seaside flare with surf lessons, fishing expeditions or a sailing trip just to name a few. The great thing about Florida? Sun and fun all year long! Consider buying holiday gifts early that can be used at a later time.
Mainstreet Support. Tourism is a key driver of mainstreets on the Treasure Coast. Get your friends together and plan a shopping day at these popular hubs. Encourage your friends and family from outside the Treasure Coast to join you!
2. Catering is Cool
You can support restaurants and eateries in the affected areas by taking advantage of local catering options. Consider coastal restuarants for your next office event, staff lunch, pool party or family celebration. Don't have an upcoming event planned? Here are some reasons why you should cater an office gathering right away:
Boosts Moral
Boosts Productivity
Builds Community Among Co-Workers
No Setup or Cleanup
More Efficient
Increased Focus and Retention of Information
Partnering with a nearby restaurant in the affected area is a win-win partnering opportunity that not only results in sales of service, but also gives the restaurant additional exposure.
3. Plan A Stay-cation With Florida Friends
Tourism is a major driver for most small businesses on the Treasure Coast. Now is a great time to plan a fun stay-cation filled with cultural activities that you and your FL friends will never forget! Encourage them to come and see what makes the Treasure Coast one of the most beloved places to live, through local arts and entertainment.
Here's a full list of upcoming local events to get you started. Consider staying in a local hotel, enjoy the vaca feeling, pamper yourself and unwind! Every dollar spent with local small businesses will make an impact - when they need it most. Check out these other tips to help plan your perfect Treasure Coast stay-cation adventure:
4. Socialize Your Shout Outs
As an active neighbor of these beautiful communities, it's easy to see that the ocean isn't the only jewel of the Treasure Coast. It's the people and small businesses that make this one of the most unique cultures in all of Florida. Give your favorite local businesses a shout out on social media today. This is an impactful way to help generate exposure for area charter boats, water excursions, surf camps, seafood eateries, retail shops, museums, anything and everything you love about our coastal community.
TIPS: Be sure to use the "@" symbol to mention (tag) the business' Facebook page by typing in the page name after "@". Give an even louder shout out by leaving a review on their Facebook page. Consider live posting your shopping trips, stay-cations, and area outings - the benefits are HUGE!
Benefits of Social Sharing Your Treasure Coast Adventures:
It's Fun
Helps Small Businesses Gain Real World Exposure
Encourages Others to Experience
Supports Local Innovation and Culture
Encourages Preservation of Local Culture
It's Fun, Really Fun!
5. Get Involved
The Treasure Coast's local economy is directly connected to the condition of local environmental and animal preservation efforts. Small business leaders rely very heavily on tourism and water-based activities to meet their goals. Part of supporting small buisnesses in our coastal communities means taking action now to support a healthier planet tomorrow. Everyone can play a part in keeping our city and wildlife safe and beautiful, so that we can all thrive.
Resources, Opportunities, and Tips:
Stay updated with the latest news about the Blue-Green Algae issues through the ongoing coverage by the Palm Beach Post.
Recycle whenever possible (at home and office)
Create/Join a Community Beach Cleanup
Donate to organizations like The Nature Conservancy to help protect fresh water options for the local wildlife. All donations can be specified to go to their Florida fresh water protection program.
Support Organizations like Citizens for Clean Water that are advocating for clean water in the area. They offer volunteer opportunities, events, and resources about the Treasure Coast area.
Volunteer with the Florida Fish and Wildlife Conservation Commission. You can also make donations directly on their website.
Follow the Martin County's Sheriff's Office on Facebook. They share many useful resources, updates, and events in regards to waterway cleanups.
Take part in the Annual Treasure Coast Waterway Cleanup on July 23rd, 2016.