It feels like we just got into the heart of summer and it's already time to go back to school. We asked our readers to share their tips and tricks to get ready for a new school year and take the stress out of school prep.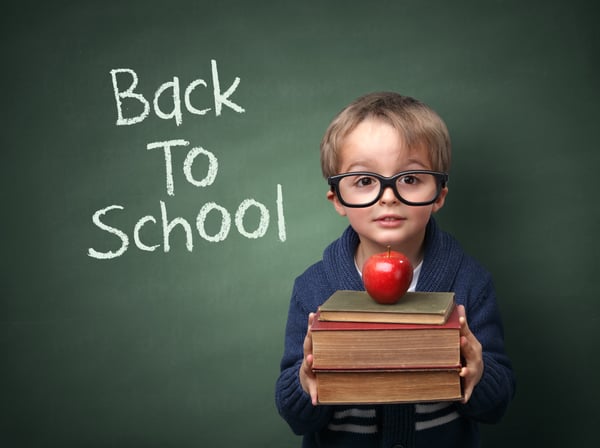 Back to school shopping doesn't have to be stressful. Spread out the shopping throughout the year or check your home to see what supplies you may already have.
"Look at emails and online for bargains from July to school start. Also check sale bins at all stores and be imaginative in selecting containers to go into lunch boxes. Part of lunch fun is playing with your containers!" - Patricia Gomes
"Back to school time is stressful. Especially for single moms. my daughter has a local group called "Single Lillies". They provide gently worn clothing, some new, and donations for back packs, etc...no charge, no fees.. All free! Please contact Single Lillies group on fb." - Susie Carroll
"Clearwater has Clothes to Kids" - Kathy Ritchie
"Buy a minimum amount of clothes before the school year, then in September, hit the clearance racks." - Linda Keser
"Sign up with stores that will give you points that go towards discount. Give you special prices. Make up your lists before shopping." - Suzy Snazelle
"I hope that by now we have purchased scshool clothings, had dentist and vaccinations done, enjoyed the summer and spoke to our kids about strangers, teachers, homework, and how to protect themselves..they are precious." -Damaris Rojas

"In my experience, Office Depot will hold penny sales during their huge back to school bash." - Kathryn Barrell
"I have learned from having school age children, check your house first! You may be surprised what they did not use last year. You may also have leftovers from larger packs you bought from prior years you have forgotten about.

Brand name is not important. Some teachers may ask for a brand name item. However, I have found in the past (at least for my son's school), they do not care about the brand. This allows you to choose the cheaper equivalent instead of the expensive name brand supplies." - Allison Liston
"I'm a nut for coupons and discounts. Download the Retail Me Not phone app and check it for both in-store and online discounts at your favorite retailers." - Angel Birch
Summer feels so short even though the days are long! Enjoy those last dog days of summer before getting back into the swing of things.

"Where does the summer go????" - Mary Starling
"Vacacion se acabo a estudiar" - Margarita Jusino
"School starts too early. Kids need more time to play" - Mary Williams