Our Fourth Promise to You: Invest in You and Your Community
While many professionals end their days by going home and relaxing, Pearl Davis, one of Seacoast's Credit Risk Review Managers, makes an effort to impact her local community instead.
Fort Pierce, Florida is home to a vibrant and diverse community. Situated on the Treasure Coast, the small city has evolved tremendously in the last 20 years, adding local community centers, rennovating it's small downtown, as well as featuring new restaurants with beautiful views of the Atlantic Ocean. Just like any other city, the work to improve Fort Pierce is not nearly complete. Fortunately, community members and activists alike have put forth their own time to make a difference.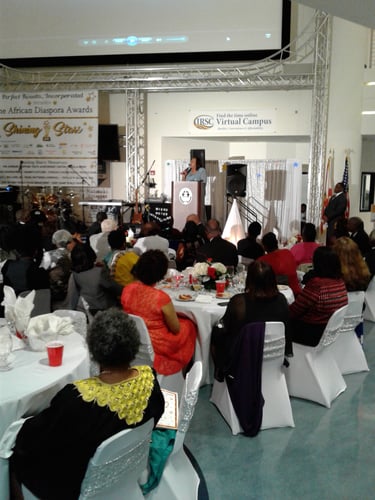 Pearl Davis was recently honored at the African Diaspora Awards Dinner hosted at IRSC on February 25, 2017
Along with these changes to the city, there have been direct personal impacts as well. Over 100 formerly incarcerated citizens have had their civil rights restored. This allows for a fresh and new-found independence for these people, who did not have a clean slate before. It empowers these community members by giving them the chance to re-enter the community as active, helpful citizens who want to make a difference.
In addition, Fort Pierce has seen the preservation of an African American (AA) owned and operated savings and loan formed in 1894 known as Tuskegee Federal Savings and Loan. In 1990, Tuskegee Federal was deemed insolvent and subject to payout by the order of the Office of Thrift Supervision (OTS). As a Managing Agent for the Federal Deposit Insurance Corporation (FDIC), Pearl was granted (upon request) an opportunity to manage the small bank and clean it up, while searching for minority investors to purchase and preserve. It was preserved, sold to minority investors, and continues today as an African American owned and operated bank as part of a 2015 merger with Liberty Bank and Trust Company.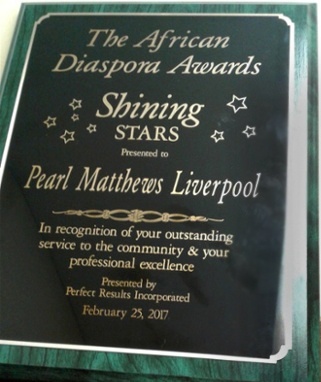 The recognition focused on Pearl's level of community service within the City of Fort Pierce
Other honorees were The first African American City of Fort Pierce Police Chief, former St. Lucie County Commissioner, and an original Highwayman Artist. What a wonderful way to highlight those who have served their community! Pearl Davis is truly #NeverCoasting.
To see how you can become more involved in our community, check out our Facebook page!