New Year, New Awe-Inspiring Stories 🚲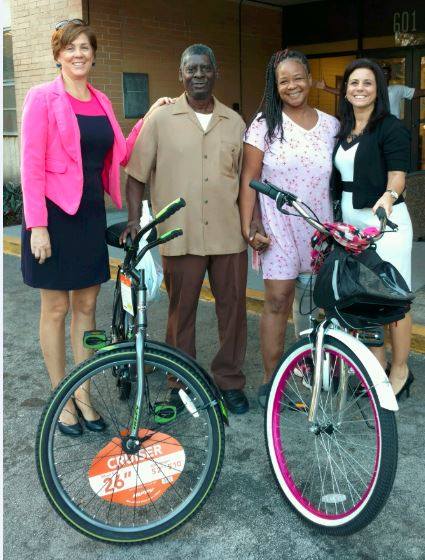 These community members recently visited one of our locations to open accounts with Seacoast. While they were in the branch, their only means to transportation, their bikes, were stolen. We were asked to provide video surveillance in an effort to try to catch the thieves and return the bikes, but had no luck. Or so we thought... Our Fraud Director, Mary Beth Cullins, was actively coordinating a collection from the Seacoast BSA and Compliance department, the branch, and Grace Way Village to raise funds to purchase replacement bikes for the couple!
To see how you can become more involved in our community, check out our Facebook page!