Fathers work hard everyday. On June 18th, countless dads will be celebrated by their families. We asked our readers how they are making Dad feel special in their area and they had some awesome ideas!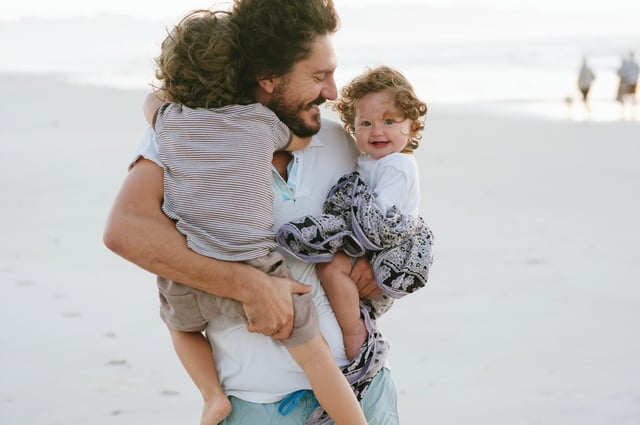 Local Florida communities are a treasure trove of places to treat Dad whether he is a brunch or brewery kind of guy.
"Gentle Touch Skin and Wax Studio in Port Saint Lucie - great men's facial includes neck and shoulder massage. Very relaxing. Gift certificates available." - Sharon Bell
"Treat Dad at Eco Skin Pro in Daytona for a facial with massage of the face, neck, shoulders, hands & feet. Or a deep cleansing back facial with steam. Or ears, nose and unibrow waxing. Book online, call or text for gift certificates & appointments. 386-290-3731" - Suanne Kimmel
"Sunday Brunch at Grande's Italian Trattoria on Donald Ross in Jupiter" - Natasha Penton
"For Dads that like to wine and dine with a sunset view: Sailor's Return in downtown Stuart. For adrenaline junkie Dads: Stuart Shooting Center or Saint Lucie West Shooting Center. For outdoor Dad's: Golf at the Martin County Golf Course or charter fishing. For Dads that love history: The Elliott Museum. And for Dads that like to feel young or have young kids: 76 Golf World in Stuart, Super Play USA in Port Saint Lucie, or Stuart Bowling Lounge." - Stephanie Pitt
"Breakfast: Clearsky cafe in Clearwater Beach. Just steps from the sugar sand beaches, great live music on the patio, bloody mary bar (after 11am on Sundays) and HUGE food menu! Perfect way to start the day.
Lunch/afternoon entertainment: Visit Replay in Tarpon Springs. Its a huge vintage pinball arcade museum with over 100 machines on open play for a set cost.
Dinner: Dunedin Brewery. Its Florida's oldest craft brewery. The food and beer are amazing. They have an incredible live music scene (never a cover charge, and large national acts have made appearances in the past... you never know who you're going to get) The atmosphere is equally incredible. No tv's in the brewery area, large tables which are part of an open seating design. On busy days you are forced to sit with, talk, and get to know strangers which adds to its charm. For anyone that hasn't been I highly recommend it. I plan on going there myself. ;)
Alternative entertainment: Hit up a Clearwater Threshers or Dunedin Jays game. Its extremely cost effective, something fun for the whole family and both locations have solid food and craft beer options. Parking isnt an issue either! (Both teams don't play Sunday but do play Monday evening)" - Matt Blevins
"SAK Comedy Club in Downtown Orlando is amazing! A lot of laughs for not a lot of cash. I loved my visit there and will definitely be back. A definite yes for Dad on Fathers Day!" - Kristofer Maki
My dad loves to play golf, however I am terrible on the course. So recently for my dad's birthday I took him to Dewey's Indoor Golf in Orlando and we had an absolute blast! - Casey Kope
Some families are just grateful to have the chance to celebrate with Dad!
"I get to celebrate with my dad in his new home in Florida!! So excited to have my parents in the same town as me!! No more 12 hour drive to visit just down the street!! Happy Father's day to all the great fathers out there." - Terri Sloan-Bartz
"Happy Fathers Day to all the Captains out there. I's so Glad I get to celebrate Father's Day with my Dad, my Fiancé and our 3 girls. There is nothing better than family." - Eden Lombardo